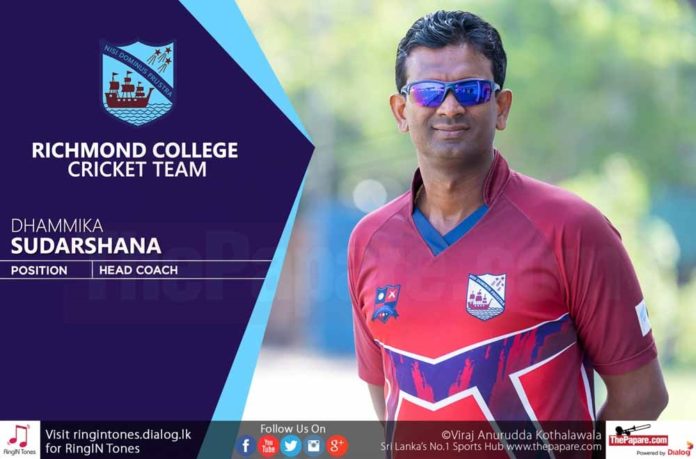 Cricketing community in the country was in shock after Royal College had been bowled out for 27 runs in 2010 in a First XI game. That was the first time Richmond College, Galle had beaten Royalists. That win was no fluke. A team that was in the relegation zone in 2010 was transformed into an all conquering side that has won six championships inside ten years. Richomd's cricketing feats are well documented and the man who made it all possible is Dhammika Sudarshana, the school's Head Coach.
Sri Lanka Cricket is set to make a big announcement next week. That is the appointment of Sudarshana as their Under-19 coach. Not only has SLC made an excellent choice, it can be guaranteed that results will follow as well.
Sudarshana's name was heavily featured early this week during the Lanka Premier League final between Jaffna Stallions and Galle Gladiators. The reason being, between  both finalists they had five players from Richmond College.
Sudarshana was a technically sound opening batsman who captained Galle CC that comprised young Lasith Malinga and Nuwan Kulasekara. Then Sri Lanka Head Coach Dav Whatmore showed some interest in playing him in the Test team and he was put in with the 'A' team. But Test ambitions were shattered when he picked up a knee injury while warming up playing football.
But it is with coaching Sudarshana has made an impact. For 45 years, Richmond had not beaten Mahinda in the Lovers' quarrel. But during his ten years in charge, Richmond have won three Big Matches. It's no mean task to ensure such domination in two day big matches. All this has been achieved without the school even owning a turf wicket.
One of the attributes of a good coach is to trust your instincts. Wanindu Hasaranga is the talk of the town these days. But did you know that the leg-spinner used to be a fast bowler until the age of 17. It's just that Sudarshana didn't see a future for Hasaranga as a fast bowler, but the boy had control with his leg-spin and he has been a sensation since making the switch.
People have noticed Hasaranga's legs collapsing after he completes the delivery and technically that's not perfect. Sudarshana did notice that there was an issue. But he's someone who doesn't tinker much with natural talent. His coaching philosophy is that there's no point in moulding all players according to the text book and he's not sure whether Hasaranga will be as effective as he with his wrong'un if his collapsing legs are remedied.
In the last five years, Richmond has produced two Sri Lanka Under-19 captains – Kamindu Mendis and Charith Asalanka. The reason why more leaders are emerging from Richmond is not by chance. But the coach encourages his players to think – out of the box. While modern day coaches are yelling from the boundary on field placing and bowling changes, Sudarshana is happy to sit back and observe things. Occasionally messages are passed onto the captain, but the skipper has the full freedom to decide whether he wants to implement it or stick to his own.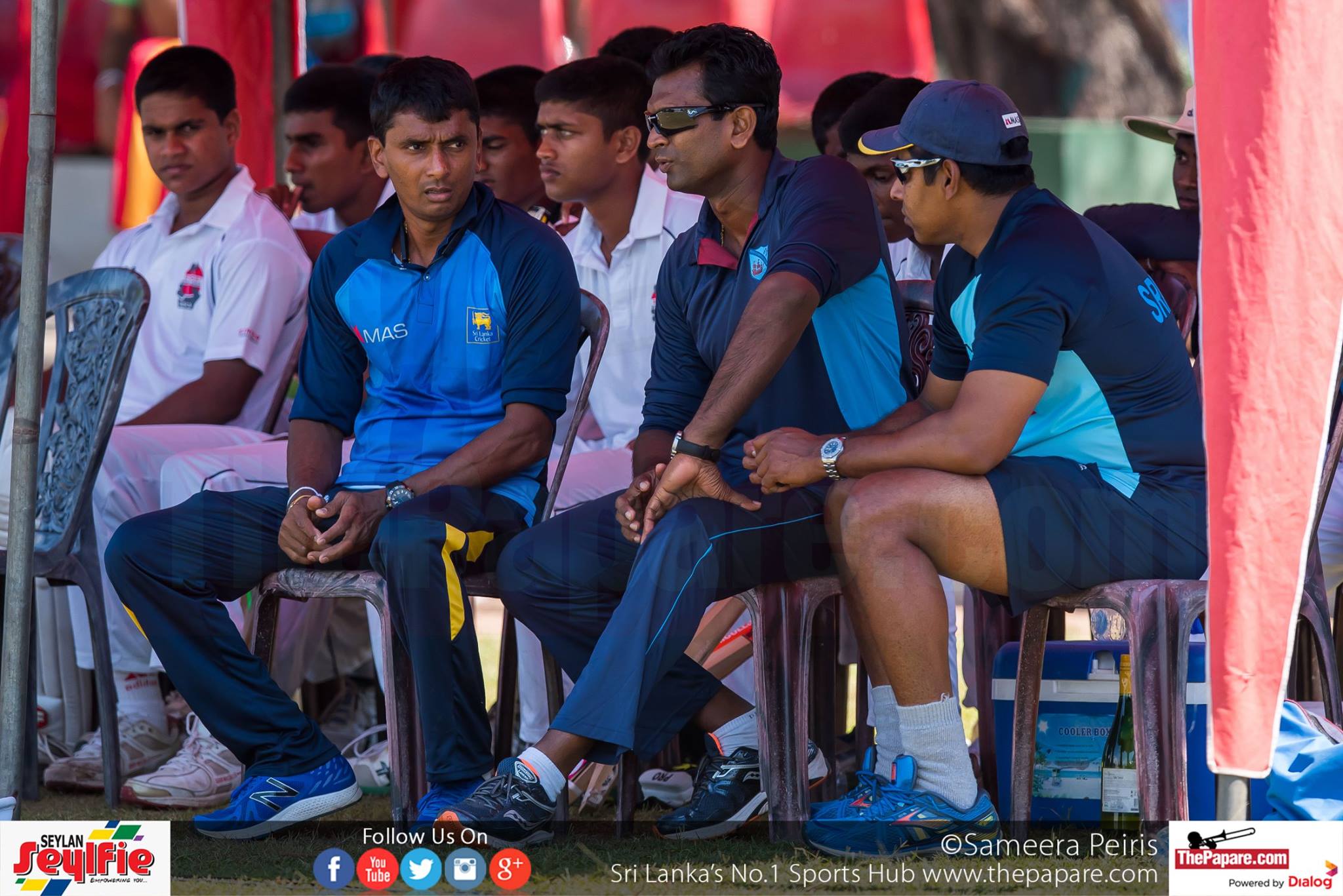 One might point out; you don't see many players from Richmond scoring 1000 runs for the season. That's correct. The reason for that is that winning is given priority over all else. They do some strange stuff like declaring well short of the opposition's score. This is to try and ensure that they win outright. Today, you would hardly see sportsmen, women or coaches taking those kind of risks.
Kamindu Mendis is another prodigy produced by Richmond. He is of course known for his ambidexterity. That too didn't come by chance. At practice, players are encouraged to throw both left-handed and right-handed. The end result is players like Kamindu Mendis.
The other two players to come out of Richmond and made an impact are Dhananjaya de Silva and Dhananjaya Lakshan. One an established Test cricketer and the other promising to make an impact in the shorter formats of the game. Although a seam bowler, the latter's variations like the leg-cutter have been impressive.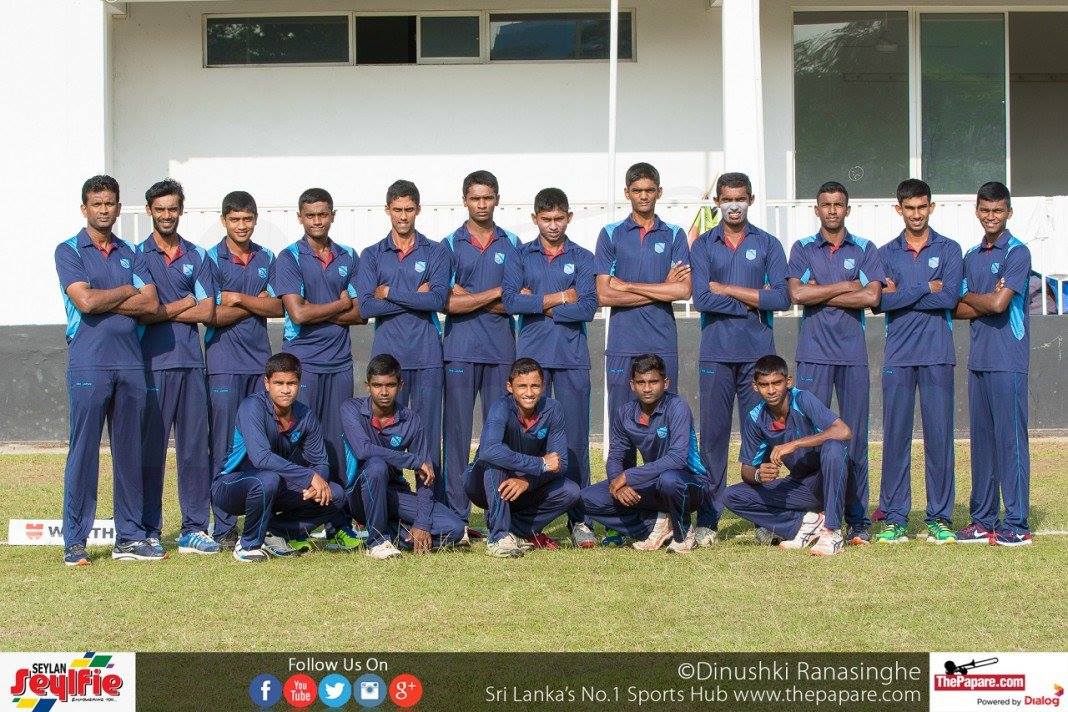 Very soon, cricket fans will hear about a fast bowler by the name of Amshee de Silva and a top order batsman by the name of Banuka Manohara. They are the next big names out of Richmond.
It's true that his decade long tenure at Richmond brought the school unprecedented success. How is he going to convert that with Sri Lanka?  Since reaching the finals in the ICC Youth World Cup in 2000, our Under-19 teams have not been able to make an impact. Sudarshana knows that if he is attempting to win titles, he will not get anywhere. Instead, his target would be develop players who are good enough to represent Sri Lanka in Test, ODI and T-20 Internationals. When he does the process right, the results will look after themselves.
Sudarshana, Richmond and Galle have done Sri Lanka proud.