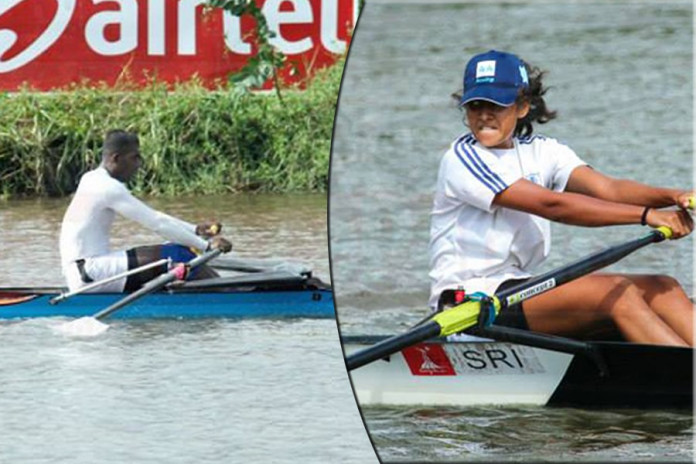 2016 Rio Olympic qualification hangs in the balance for Nissanka Somarathne and Samaakhya Gajanayake as they were placed last in their respective heats at the FISA Olympic Continental Qualification Regatta for Asian and Oceania, at Tangeum Lake Rowing Center, South Korea.
However they do have one last opportunity in the reper-chargers event, where the fastest losers vie for a place in the semi-final.
Nissanka participated in Heat 4 where he finished the 2km course last in 7:32.48mins. Fung Law of Hong Kong won the heat with a timing of 6:53.03 mins.
Samaakhya finished Heat 2 in 8:37.83 mins, while Javar Mahsa of Iran won that heat with a timing of 7:35.38 mins. Incidentally the women's heat 2 was the fastest heat of the three.
Samaakhya (CRC) and Nissanka (SL Army) were the leading single scullers securing top spots in the men's and women's open sculls at the rowing Nationals held at Diyawanna in 2015.