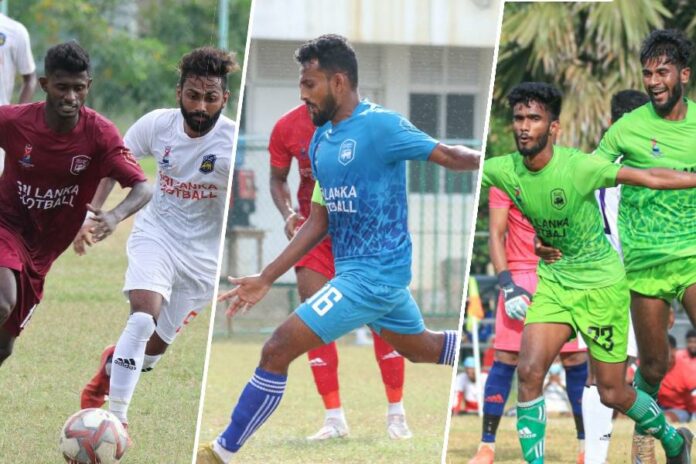 The semi final fixtures of the Ceylon Provincial League 2022 played for the Independence Trophy has been announced by Football Sri Lanka.
Four provinces; Sabaragamuwa, Southern, Eastern & Northern qualified for the semi finals after 7 intense matchweeks.
In the semi finals Sabaragamuwa Province will take on Southern Province while Northern Province will take on Eastern Province.
RELATED COVERAGE:
Semi Final Fixtures
1st Leg
25th Feb – Southern vs Sabaragamuwa – 3.30pm – Galle Public Ground, Galle
26th Feb – Northern vs Eastern – 3.30pm – Durayappa Stadium, Jaffna
2nd Leg
1st Mar – Eastern vs Northern – 3.30pm – South Eastern University Ground, Ampara
2nd Mar – Sabaragamuwa vs Southern – 3.30pm – Seevali Ground, Ratnapura
Final is scheduled for 5th March 2022. Venue will be decided by FSL competitions committee.
>> For more Football News Click Here <<