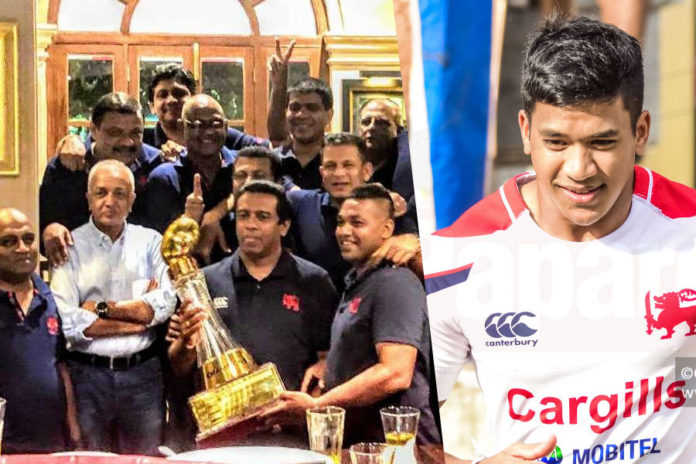 The reigning Dialog Rugby League champions, Kandy Sports Club, held their 146th Annual General Meeting last Saturday (25th July), on the agenda was the appointment of a Club President and Rugby Captain for the upcoming club rugby season. 
As the meeting came to a close, both positions were filled accordingly, yet, no change was made, meaning that former Rajans and Kandy SC player, Mahesh Weerasinghe continues on as the President of the Kandy Sports Club making it his third term in office while Nigel Ratwatte is set to lead the team for the second consecutive year. As Malik Samarawickrema stepped down, Ranjit Page was appointed as the Patron of the Club but according to Malik Samarawickrema, he will continue to support the club as a Trustee. 
Addressing the current situation of the club and the state of the rugby fraternity, Weerasinghe stated that he and the Kandy Sports Club are "very thankful" to their Platinum sponsor Cargills Ltd and Co-sponsor Mobitel "for giving their support during these tough times even when their businesses are taking a hit due the current health situation in the country". Furthermore, he added that "their sponsorship money helped to pay the players and staff salaries on time."
He emphasized that the "players are doing their part by training from home and staying in shape" whilst the entire "Kandy SC and Rugby playing community eagerly awaits the governments approvals to resume training".