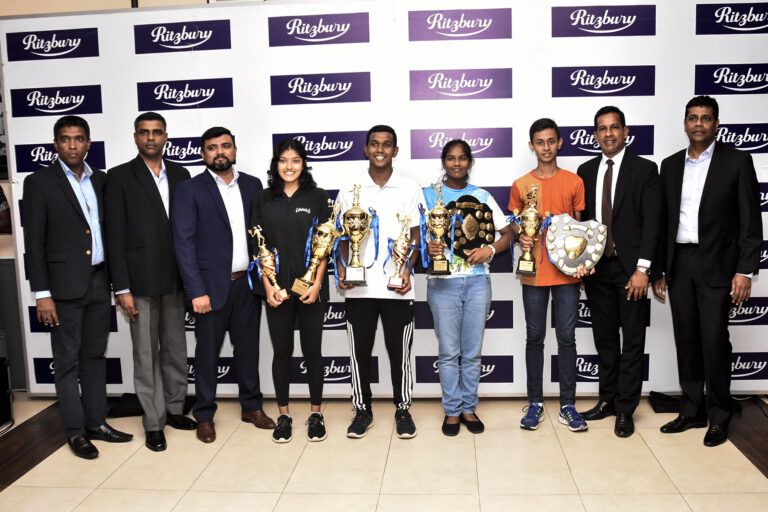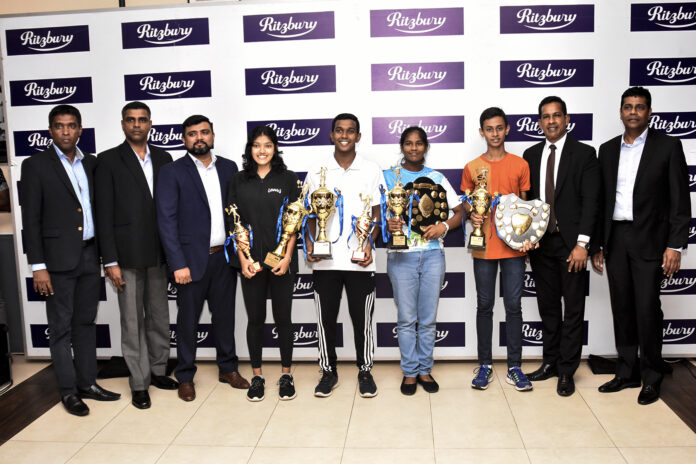 Ritzbury, Sri Lanka's favourite chocolate brand of Ceylon Biscuits Limited (CBL), concluded the 33rd Ritzbury Junior National Squash Championship 2022, last week.
With the final match being held at the SSC Squash Courts in Colombo, over 300 players representing schools including the top-ranked junior players in Under 9, 11, 13, 15, 17, and 19 age groups participated in the championship.
Speaking on Ritzbury's contribution towards National Squash Championship, Nilupul de Silva, General Manager Marketing – CBL Foods International said "Over the years, we have understood the importance of developing Squash as a promising National sport in Sri Lanka. We take great pride in the fact that our efforts have led to local players entering the international arena and our sponsorship of this championship will continue for many years to come. Ritzbury has a proud 16-year long history of supporting sports in Sri Lanka, as we consider our athletes a National pride."
Nevindu Lakman of D.S. Senanayake College and Chanithma Sinaly of Sirimavo Bandaranaike Vidyalaya emerged as the Under 19 Boys and Girls champions respectively. The duo also clinched the Junior National Boys and Girls player of the year award.
Meanwhile, the Most Promising Boy Player of the Year award was secured by Mohamed Rilwan of St. Joseph's College, Maradana and Punsara Nirushi Wickramasinghe of Anula Vidyalaya took home the Most Promising Girl Player of the Year award.
Showcasing the company's resolute commitment to developing and promoting squash nationwide, Riztbury has continuously partnered with Sri Lanka Squash (SLS) to organise the Championship for the 14th consecutive year. Commenting on the partnership Suren Kohobange, President – SLS said, "We appreciate Ritzbury for being our partner of success for the past decade and it drives Squash as a sport to a greater level. As each year, we believe that this partnership did uplift the talent of Squash in the country."
Recognised as a major event in the game's annual calendar, several talented players have now emerged from various zones in the country. This is a strong reflection of Ritzbury's efforts to progress the sport and ensure that it is promoted district-wise, enabling more participation from players.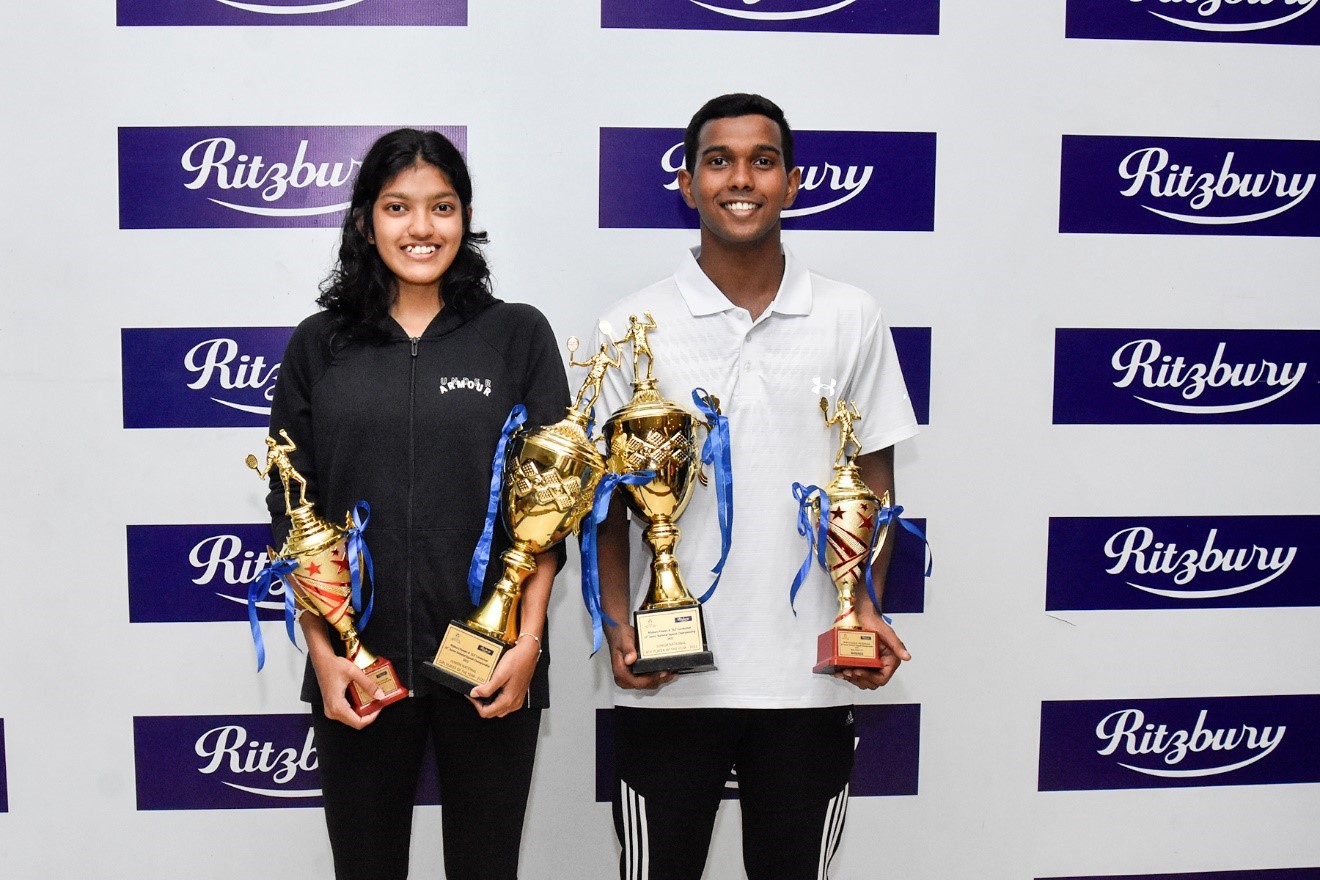 Junior National Girls Player Of The Year Chanithma Sinaly from Sirimawo Bandaranayake College and Junior National Boys Player Of The Year Nevindu Lakman from D. S Sennayake College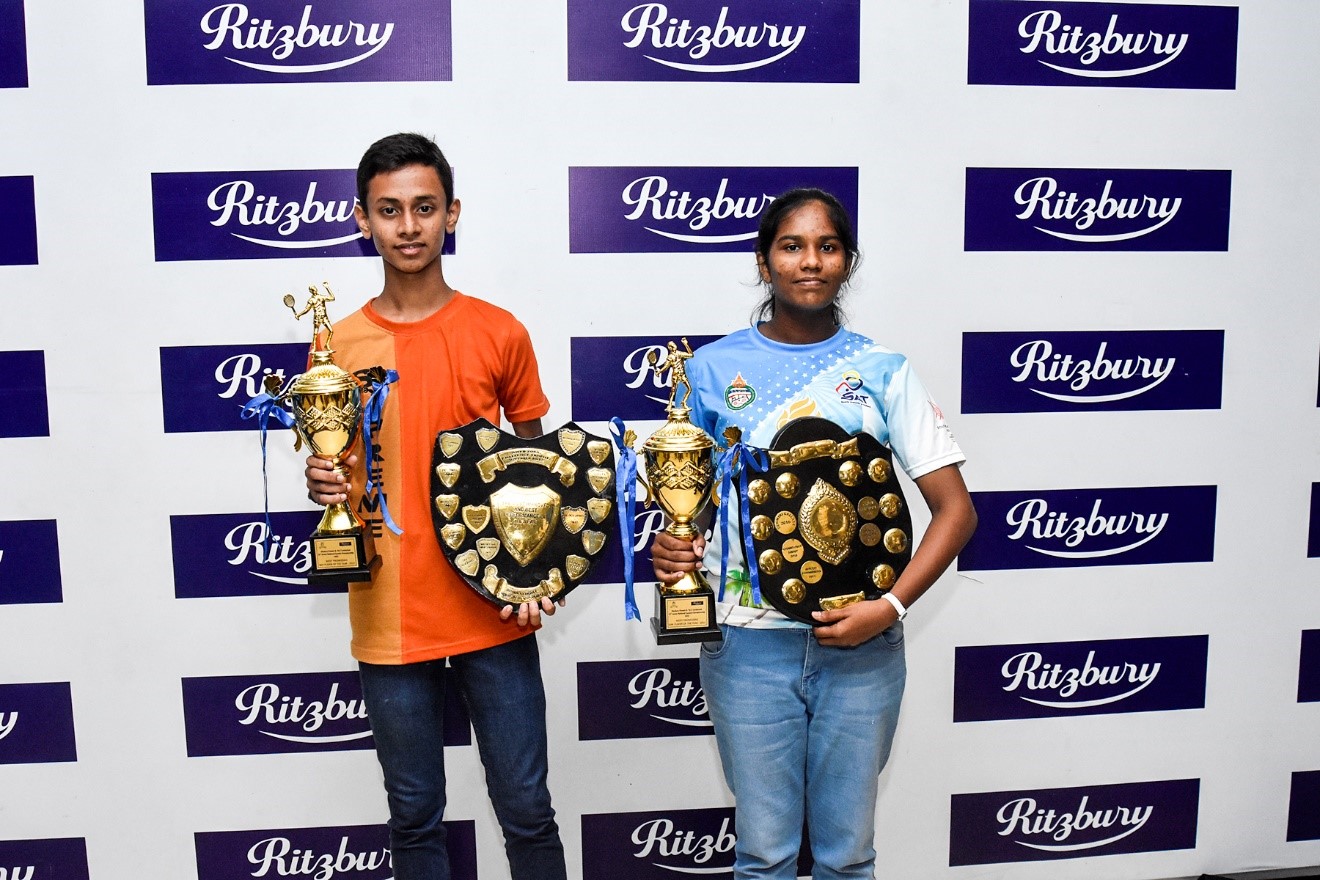 Most Promising Girls Player Of The Year Punsara Nirushi Wickramasinghe from Anula Vidyalaya and Most Promissing Boys Player Of The Year  Mohamed Riwan from St. Joseph's College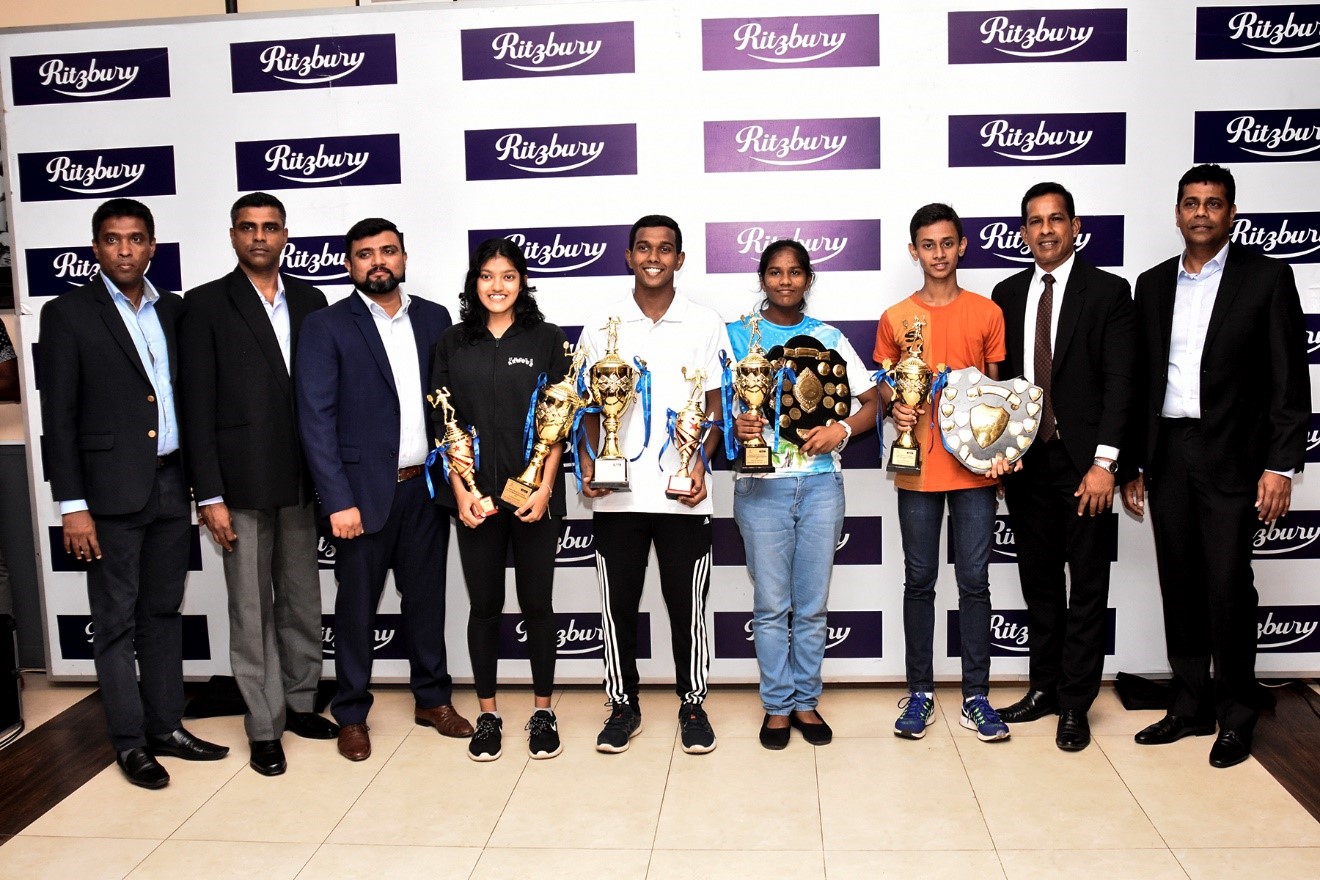 Winners with officials of CBL Foods and Sri Lanka Squash