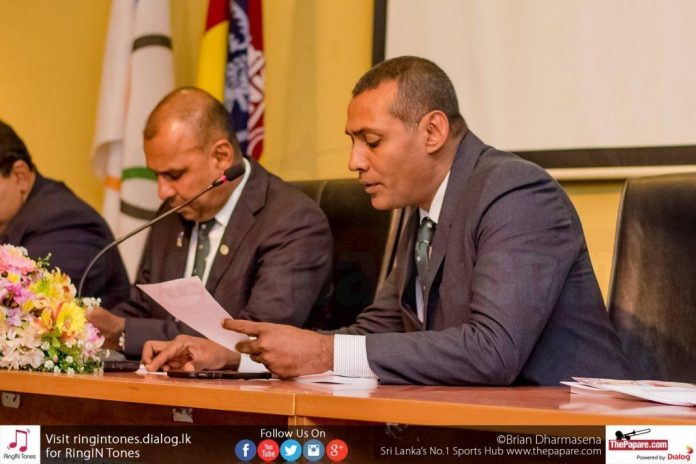 Former Sri Lanka representative Nazeem Mohammed will continue as President of the Western Province Rugby Football Union (WPRFU) for the year following the union's Annual General Meeting. 
The WPRFU is one of the governing bodies under the National body. Nazeem who was a one-time player for CH & FC and Sri Lanka has been actively involved in the rugby administration for a considerable time.  Nazeem succeeded former DIG Hafiz Marso who stepped down from the position in 2018. 
Meanwhile, renown national player and referee Roshan Deen was elected deputy president for the year 2020.
The office bearers for the 2020 year are as follows:
President: Nazeem Mohammed
Deputy President: Roshan Deen
Vice-Presidents: Shamrath Fernando, Jude Pillai
Secretary: Waruna De Silva
Assistant Secretary: Col. Samantha Samarasinghe
Treasure: Amath Booso
Assistant Treasurer: Jivan Goonethilake