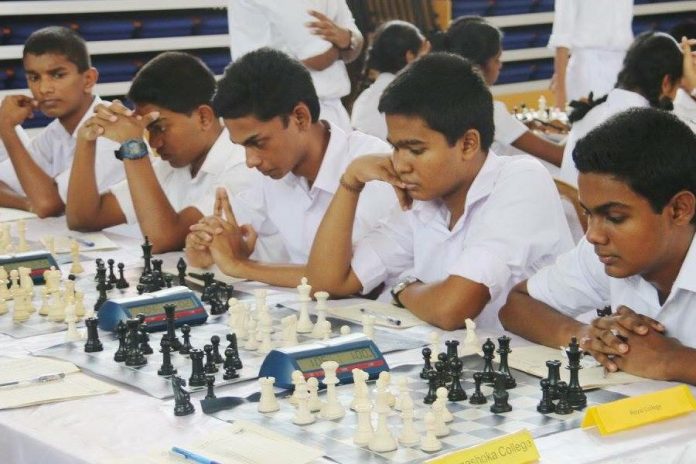 One of the most prestigious events of the schools chess arena, the 'National School Games 2018' Finals, will be held from the 14th to the 16th of September 2018 at Dharmashoka College, Ambalangoda.
It is a team event comprising of 7 players each, of which only 6 players can compete at a time. Teams will play according to a round robin system, which includes 6 rounds. The team with the highest number of points will be crowned as champions. Teams will compete for glory in four categories; under 20 boys, under 20 girls, under 17 boys and under 17 girls.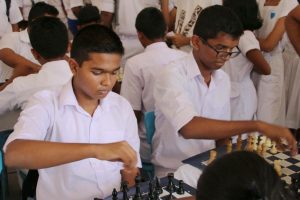 More than 500 participants representing about 60 schools, from all over the country will participate at this event hoping to bring glory to their school.
Dharmashoka College Ambalangoda will come out to defend their title as champions of the 'under 17 girls' category and last year's runner up Visaka college will be eyeing to convert their silver to gold this year.
Last year's 'under 20' girls champs Maliyadeva Balika Vidayalaya, Kurunegala will defend their title, while the Visakhians and Sokians who were the runner up and 1st runner up last year respectively, will be looking forward to grab a medal this year as well.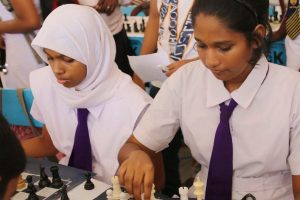 D.S. Senanayake College will defend their title as champions in the 'under 17' boy's category. Royal College Colombo, Ananda College Colombo, Maliyadeva College Kurunegala, Dharmashoka College Ambalangoda and other schools from across the country will battle it out to be this year's champions.
The most competitive category is the 'under 20' boys. Defending champions D.S. Senanayake College will come out looking to be crowned champions again. St. Sylvesters College Kandy, Royal College, Ananda College, Dharmashoka College, Hartley College Jaffna and other schools from across the island will battle for the championship. St. Sylvester's, Royal, Ananda, Dharmashoka will be aiming at the championship, as they have some big guns in their squads.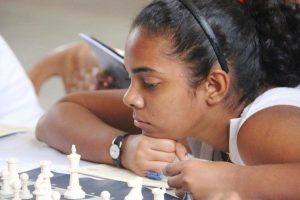 Sri Lankan cap, 'Under 16' Commonwealth chess champion, Harshana Thilakarathne will be in action with confidence behind him for Maliyadeva College Kurunegala. Other Sri Lankan caps, Minul Doluweera of Royal College Colombo, Sasith Nipun Piyumantha of Dharmashoka College, and Sayuni Gihansa Jayaweera of Dharmashoka Girls will be in action as well. Some of the 'under 20' players were busy with their Advanced Level Examinations for the Provincial selections, and now they are hoping to put in their best effort for the final event of their school life. The big names will add colour and glamour to the competition.
ThePapare.com takes this opportunity to wish all the players good luck, and are eagerly waiting to see who will come out victorious.