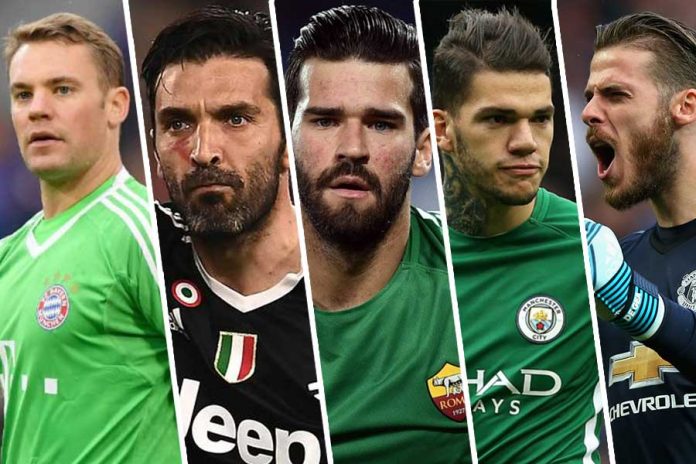 With Liverpool breaking the World Record goalkeeper fee to sign Brazilian Alisson Becker from AS Roma, ThePapare.com take a look back at some of the other highest transfer fees paid for goalkeepers.
Liverpool have made Roma's Alisson the world's most…
As most deals between clubs in Europe, including the Premier League, are completed in euros we have compiled the list according to that. The amounts are in millions.
1. Alisson Becker – €73m (Roma to Liverpool, 2018)
Alisson was bought by Roma in 2016 after 3 successful years at the Brazilian club Internacional, where he helped the club win the Campeonato Gaucho Serie A1 for 4 consecutive years.
Liverpool stepped in and broke the 16-year record of Gianluigi Buffon and paid a world record fee to secure the signing of Alisson who stood in goal for the Brazilians at the recently concluded FIFA World Cup.
Alisson may not have won any titles with Roma but Liverpool fans can rejoice seeing some of his stats from his time in Italy. He has the second best save success rate in Europe's top 5 leagues in 2017/18, with 80.1%, only behind Atletico Madrid's Jan Oblak.
Alisson also made 47 saves for Roma in the Champions League, which was the highest in the competition for the 2017/18 season as he helped his team to the semi-finals. He also made it into the UEFA Champions League Squad of the Season 2017/18.
Alisson managed 17 clean sheets in the Serie A in 2017/18, which was the second highest in the tournament and has also kept 20 clean sheets in 30 games for Brazil.
2. Gianluigi Buffon – €52.8m (Parma to Juventus, 2001)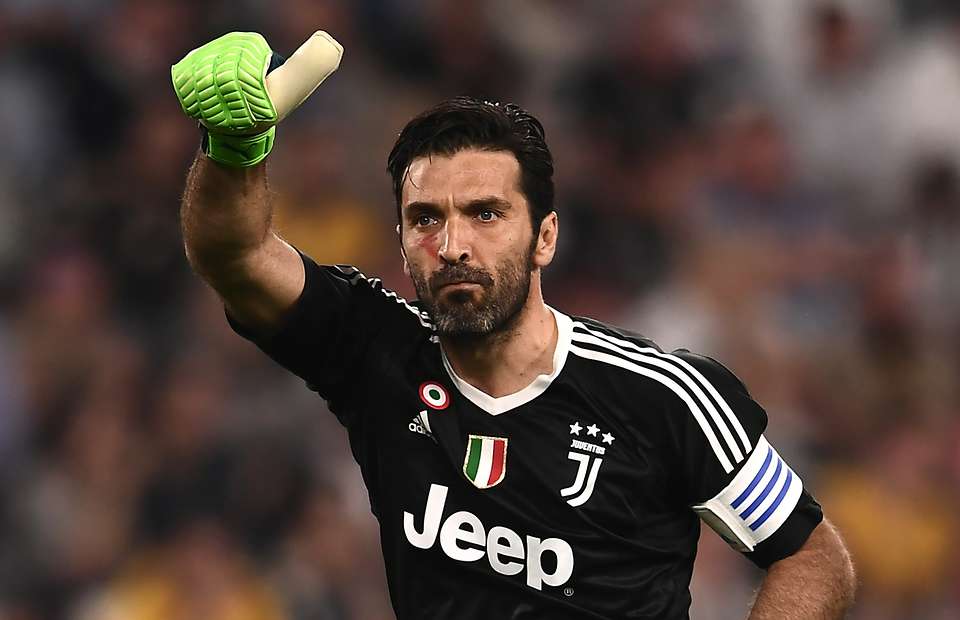 Buffon was bought back in 2001 from Parma by Juventus for the whopping fee of €52.8m. At the time, paying that much for a keeper was unheard of.
The 23-year-old sensation had some great seasons at Italian club Parma, where in his final season 2000/01, he helped the club to a 4th place finish in the Serie A, while also emerging as runners-up in the Coppa Italia.
The fee was massive for any player, let alone a goalkeeper in the early 2000s, yet Buffon proved his worth as he went onto spend 17 years at Juventus where they won the Serie A 10 times, Coppa Italia 5 times, Super Cup 6 times and were runners up in the Champions League 3 times.
In 2006, Juventus were relegated to Serie B for their involvement in a match fixing scandal that shook Italian Football (the same year Italy won the World Cup).
However, unlike many of his high-profile teammates, Buffon stayed on at the club in the second division and earned back instant promotion the next season after winning the Serie B. His decision to stay despite the team's demotion endeared him to supporters and made him one of the most beloved players in the history of the club.
3. Ederson Moraes – €40m (Benfica to Manchester City, 2017)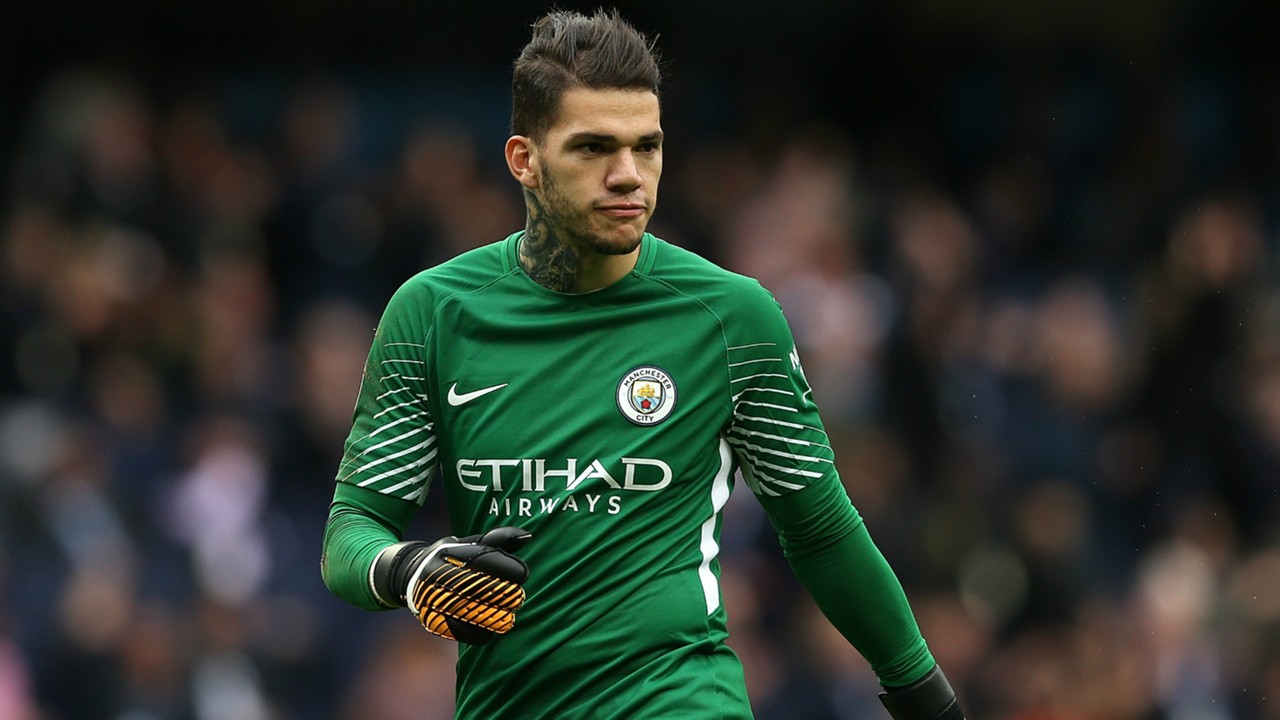 Ederson impressed as a teenager at Sao Paolo before getting a move to second division Portuguese club Ribeirao following which he spent 3 seasons at Rio Ave, before getting his big move to SL Benfica.
In Ederson's final season at Benfica (2016/17) he helped the club with the League & Cup double and had thoroughly impressed Pep Guardiola, who ensured Manchester City paid the big bucks for Ederson, which at the time was the record fee for a goalkeeper in the Premier League.
Ederson is highly reputed for his brilliant ball distribution skills. His control and confidence on the ball allows him to retain possession and play the ball out quickly from the back to start a counter-attack.
This suited Guardiola's style of play quite well, and this was proven as he helped City go onto win the Premier League quite easily.
4. Jordan Pickford – €34m (Sunderland to Everton, 2017)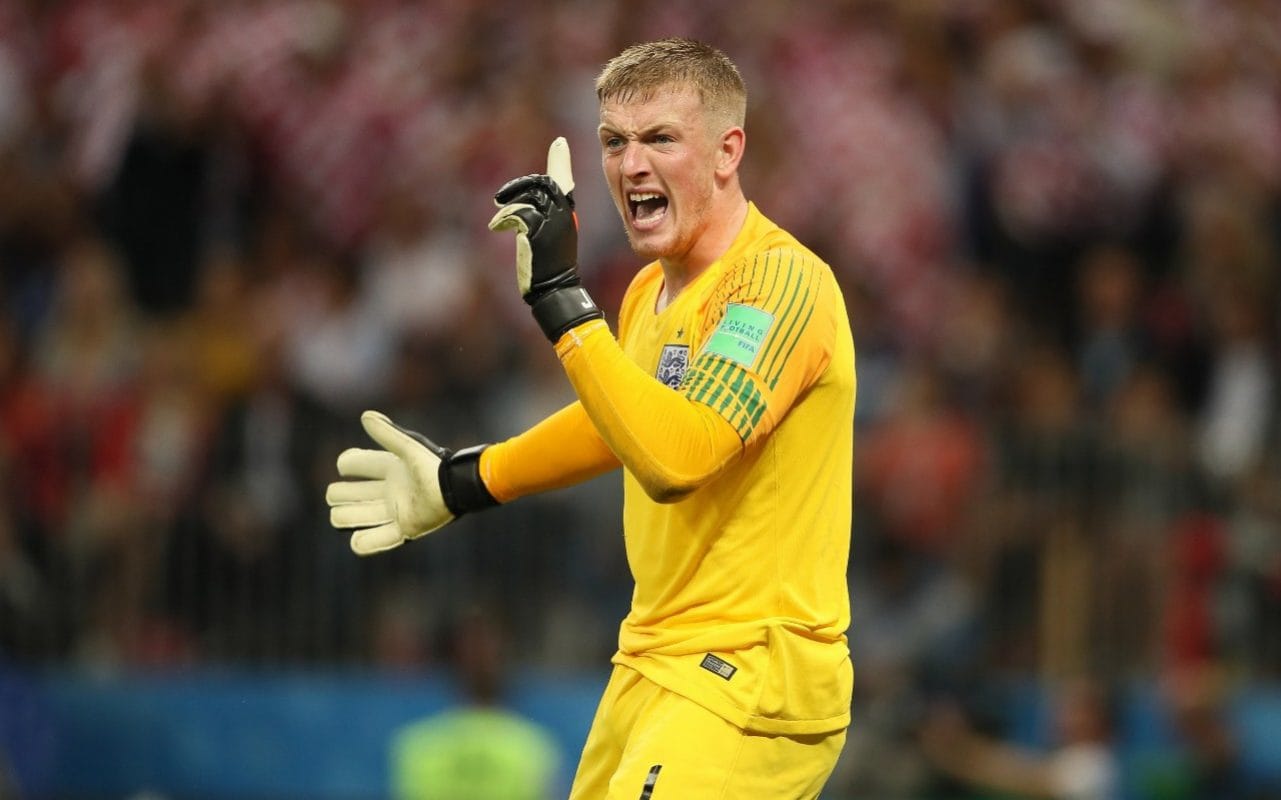 Pickford was one of the few positives to come from Sunderland's dismal 2016/17 season in the Premier League that saw them relegated. He made the second most number of saves that season, ending with a total of 135 saves.
Everton came calling with a big fee of €34m that raised many eyebrows, however Pickford proved his worth once again, being one of the few positives this time in Everton's poor season.
He used this as an opportunity to build his name and reputation, and was chosen to be England's starting keeper for the World Cup.
Despite many criticisms on his inclusion, Pickford once again rose to the challenge and performed well, showing he deserved the spotlight as he made numerous match winning saves in Russia.
5. Manuel Neuer – €30m (FC Schalke 04 to Bayern Munich, 2011)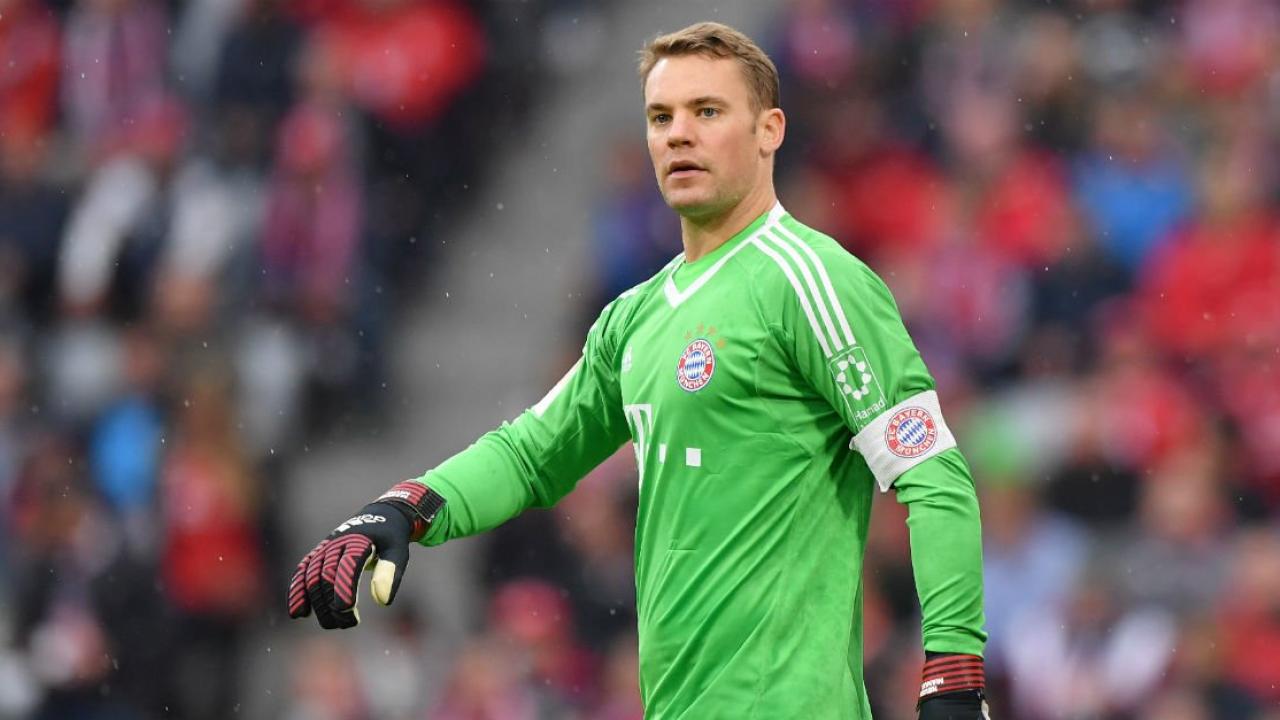 Neuer spent 5 years with Schalke before Bayern came calling with a large fee of €30m. This fee proved to be an absolute bargain as Neuer went onto shine, becoming known as the best goalkeeper in the world. He went onto win everything possible at club level with Bayern Munich.
He also became the mainstay keeper for Germany, going onto winning the Golden Glove in Germany's 2014 World Cup triumph.
Neuer is widely regarded for his role as 'sweeper keeper' as well as his outstanding shot-stopping skills and command inside the box. He is also known for his bravery in rushing outside the box and not shying away from challenges anywhere on the pitch.
6. Francesco Toldo – €26.5m (Fiorentina to Inter Milan, 2001)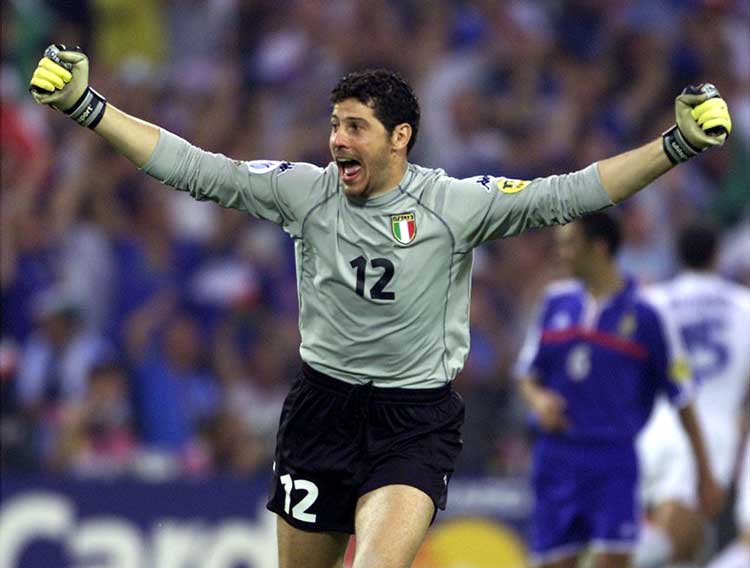 Toldo was one of the most expensive goalkeeper signings at the time, being bought by Inter after winning the Coppa Italia on 2 occasions and winning the Supercoppa Italiana once with Fiorentina in his 8 years at the club.
The big buy paid off well for Inter however as Toldo went onto spend 9 years with the Club, winning the UEFA Champions league in 2010, the Serie A on 5 occasions and 6 Cup titles.
Despite Toldo leaving and finding success at Inter, Fiorentina inducted him into their Hall of Fame and he was also named in the Fiorentina All-time-XI.
7. David de Gea – €25m (Atletico Madrid to Manchester United, 2011)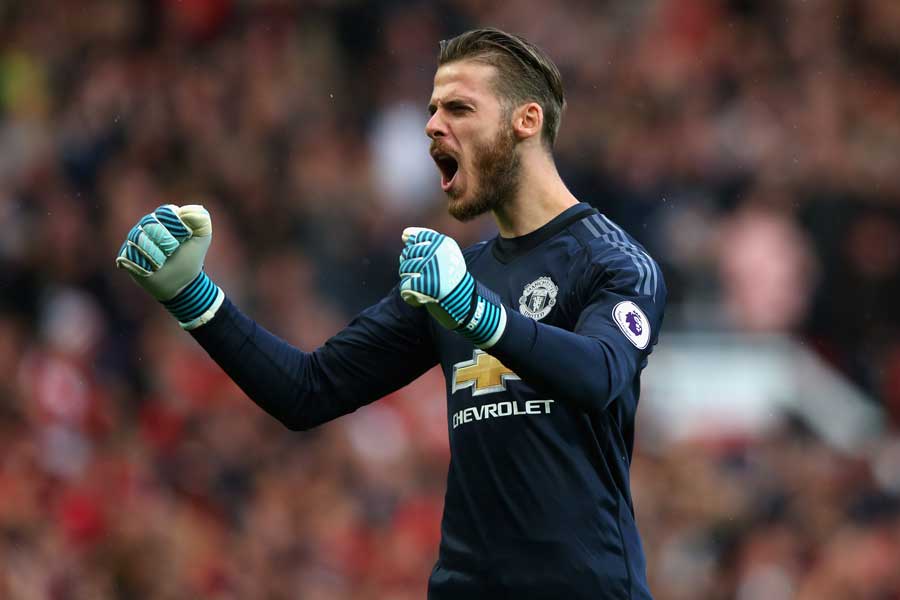 De Gea was brought in by Sir Alex Ferguson to replace Edwin Van Der Sar, massive boots for any keeper to fill let alone a 20 year old. De Gea seriously fought to live up to his price tag, struggling to find good form for United.
A few years down the line however, De Gea has repaid Sir Alex's faith in him several times over now being the Premier League's best goalkeeper in the last few seasons and is widely considered by many to have overtaken Manuel Neuer as the best keeper in the world.
De Gea has won the Premier League, FA Cup and League Cup once so far with Manchester United and also won the Europa League with them in the 2016/17 season.
8. Bernd Leno – €25m (Bayer Leverkusen to Arsenal, 2018)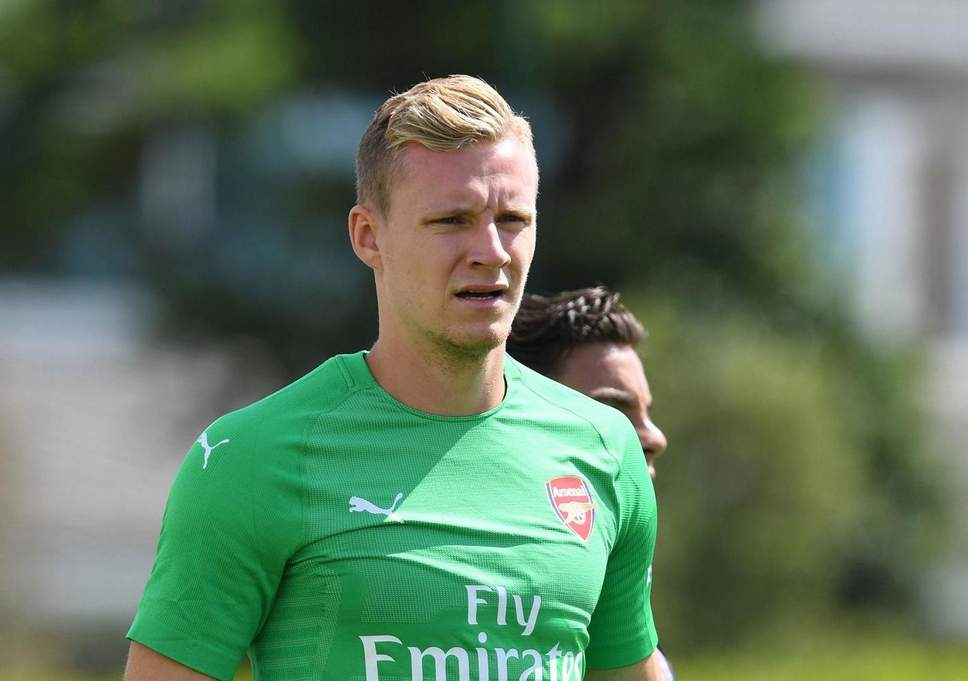 Leno built a decent reputation at Leverkusen and was one of Unai Emery's first signings after taking over Arsenal.
Leno spent 7 years at Bayern Leverkusen, making well over 200 appearances for the club. It is expected that he will take over the number 1 role from Petr Cech. Expectations will be high from Arsenal fans.
Bernd Leno was part of Germany's winning team at the 2017 FIFA Confederations Cup.
9. Alex Meret – €22m (Udinese to Napoli, 2018)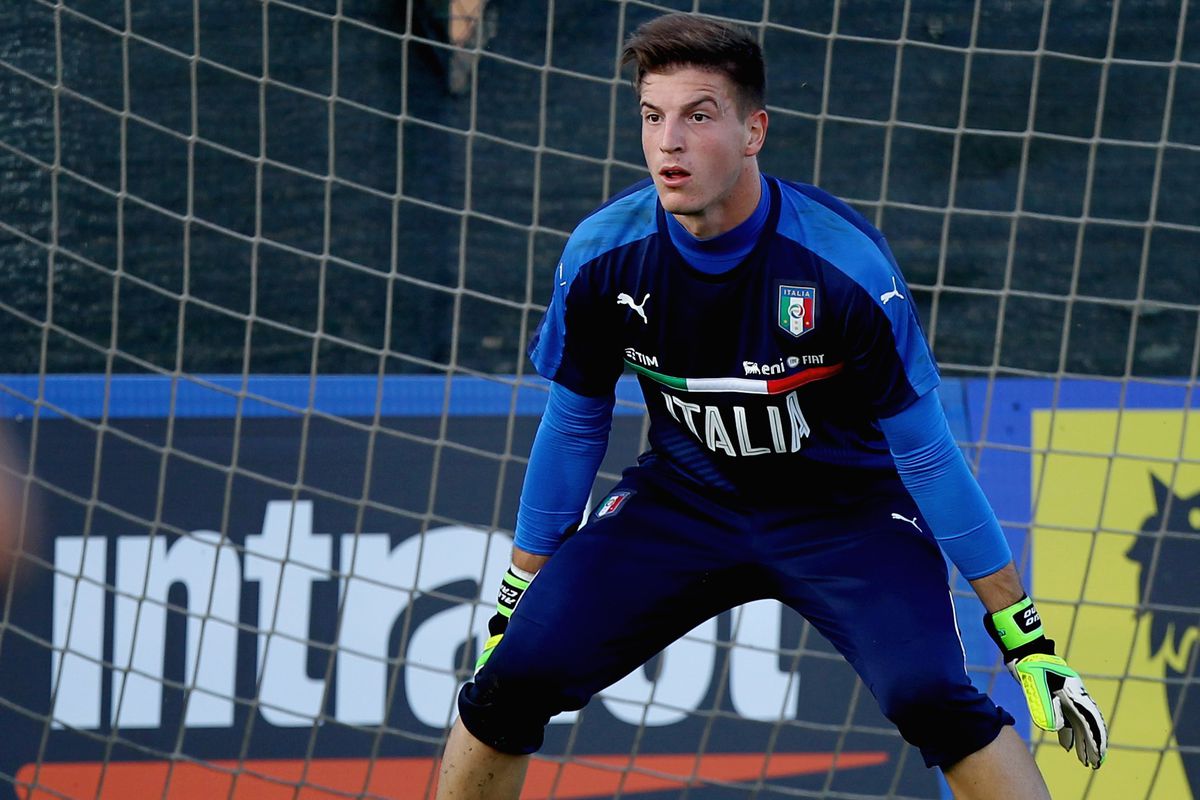 Meret, just 21 years of age, impressed when on loan at S.P.A.L. and was bought in the ongoing transfer window to replace Pepe Reina who left for AC Milan. Fans however will have to wait a while to see the 21-year old in action after it was reported by the club that he broke his arm in his first training session at the club.
    10. Sebastien Frey – €21m (Internazionale to Parma, 2001)
Frey spent 3 years at Inter Milan, one of them on loan at Verona before Parma came in to buy him, no doubt to replace the outgoing Gigi Buffon. Frey went onto spend 5 years at Parma, winning the Coppa Italia in his first season there.
Other Buys
Angelo Peruzzi – €19m (Juventus – Internazionale, 1999)
Claudio Bravo – €18m (Barcelona to Manchester City, 2016)
Jasper Cillessen – €15m (Ajax to Barcelona, 2016)
Jan Oblak – €15m (Benfica to Atletico Madrid, 2014)
Petr Cech – €10m (Chelsea to Arsenal, 2015)
>> For more International Football click here <<