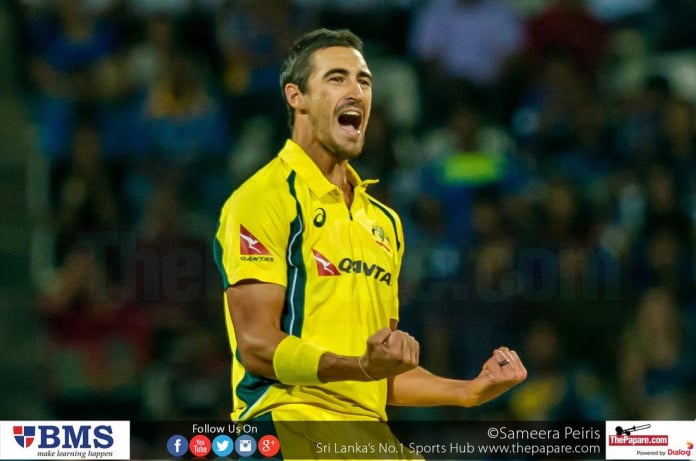 Mitchell Starc, the Australian pacer, has undergone surgery and required 30 stitches on Thursday (September 15) after suffering a deep laceration to his left shin during a fielding stint. Despite the surgery, Cricket Australia are hopeful of his recovery before the first Test of the home summer.
"Mitchell was taken to St George hospital in an ambulance this afternoon suffering a deep laceration to his left shin after colliding with some training equipment," Cricket Australia Chief Medical Officer John Orchard said. "Fortunately there were no bone fractures or tendon damage to his leg and he underwent surgery this afternoon to clean the wound and received approximately 30 stitches.
"He will remain in hospital for the next few days to minimise movement to his leg and will use an extension brace for the next 2-3 weeks until his stitches are removed. At this stage, barring any complications, we are hopeful he is on track to play at the start of the Australian summer."
The New South Wales pacer was earlier said to be in immense pain after colliding with the equipment and was taken for scans accompanied by the team doctor, John Orchard. Dr. Richard Saw, who will be with the Australian team during the South Africa tour, was also present at the hospital.
Starc's freak injury completed a day of misery for the Australian national team, with news of injuries to Shaun Marsh and James Faulkner, having been streamed earlier during the day. The duo has been pulled out of the forthcoming South Africa visit, with Usman Khawaja named as the sole replacement.
The 26-year-old was already rested from the limited-overs tour in order to keep him fresh for the home Tests against South Africa and Pakistan.