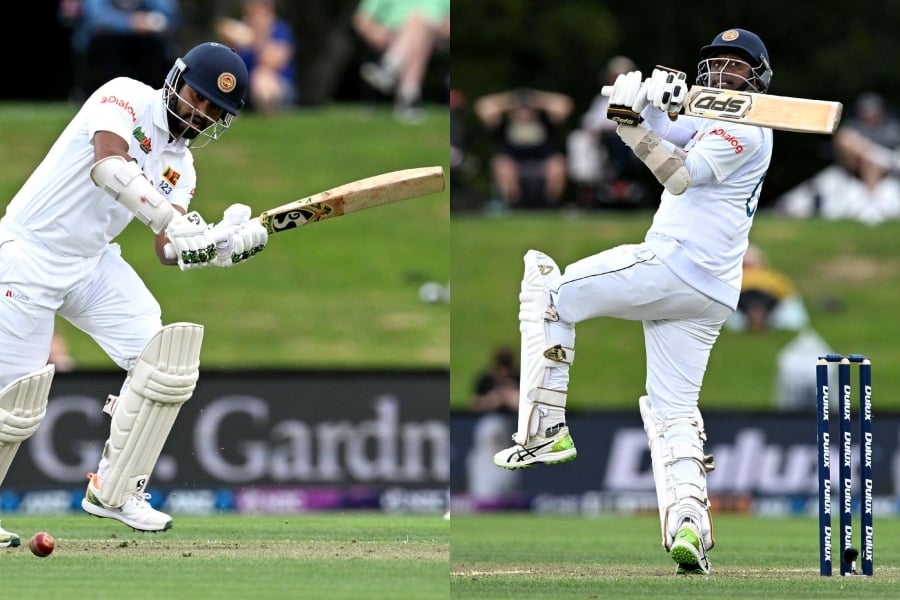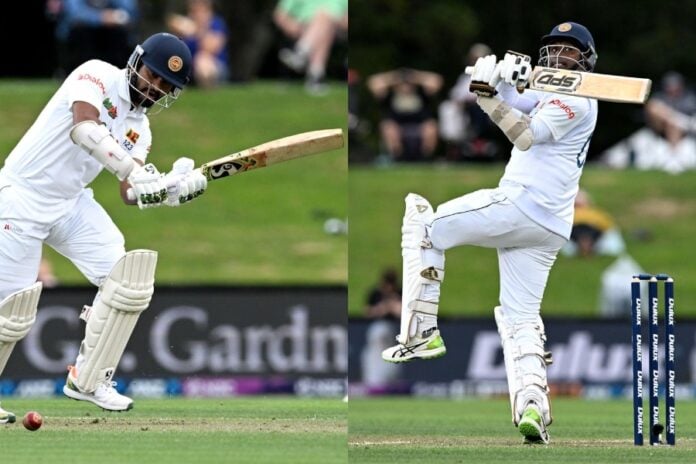 The ongoing Christchurch Test match saw Angelo Mathews go onto become the third highest run getter for Sri Lanka in Test match cricket. He went past former captain Sanath Jayasuriya, who was left stranded on 6973 runs and 98 Test wickets.
Mathews is now behind two other former captains Kumar Sangakkara (12,400) and Mahela Jayawardene (11,814). Catching up the two former greats is out of the equation and so probably is the landmark of 10,000 Test runs, the hallmark of a great Test cricketer.
It all looked a cakewalk for the man who was destined for great things from the moment he skippered Sri Lanka in the Under-19 World Cup when Colombo hosted the event. Angelo has had his fair share of troubles. Multiple lower body injuries has reduced him to be a batsman only and he must have missed over 20 Test matches.
Also the fact that he was batting at number six earlier on in his career denied him bigger scores. It is more recently he moved up to number five and then to number four.
Angelo's biggest strength is that he makes batting look easy. Some of his knocks and the maturity he's shown during them have seen  Sri Lanka going onto achieving rare milestones like their maiden Test series win in England in 2014. The manner in which he batted with the tail was a classic example of a rescue act about which we'll be talking for many years to come.
The highlight of Mathews' career was whitewashing Australia 3-0 in the 2016 series where Sri Lanka blooded in a few youngsters and all those experiments paid off. Sadly, less than  a year after that historic win, patience ran thin and both Mathews and Head Coach Graham Ford had to leave.
Many suspected that given Mathews' injury woes, he'd chuck in Test cricket early and be content in playing league cricket. But he's remained loyal to Sri Lankan cricket. The day he completed the milestone of 7000 Test runs, Mathews attended the media briefing and spoke about lack of Test cricket for his team. Sri Lanka are playing a Test match after eight months and this year will feature in only five Tests. Furthermore, Sri Lanka have played the lowest number of Tests in World Test Championship. Authorities unwillingness to arrange more than two Tests against any opponent other than big three is affecting Test match players big time.
One of those players who has been a harsh critic of lack of Tests is Dimuth Karunaratne, the Test captain. He too created history by becoming the nation's most successful opening batsman. DK went pass 6000 runs overtaking Sanath Jayasuriya's tally of 5932. Sanath had opened batting in 90 of his 110 Tests while DK has opened batting in 82 of his 83 Tests.  If you take most of the successful Sri Lankan openers, they had fitted in for the role due to the requirements of the team. That was the case with Jayasuriya to Mahanama and even T. M. Dilshan. Dimuth, meanwhile, was an outright opening batsman.
The funny thing was that initially he was identified as a white ball cricketer. Then the selectors changed and he primarily became a Test match player. Initially run down as a second innings batter for his prolific returns in the tail end of the game, his place was in doubt at times but he has done remarkably well with experience.
Although he's scored a double hundred in Test match cricket at home, DK's finest hour in the game came in Dubai in 2017 when he made a back to the wall 196 against Pakistan in scorching heat. It was the first day-night Test Sri Lanka played and more importantly by winning the Test Sri Lanka ended Pakistan's unbeaten run in UAE.
Hundreds in Bangalore and Johannesburg is the reason why he's stamped his authority as one of the finest opening batsmen in the  game getting selected to the World XI of the year. He's not going to get there again by playing just five Tests.
As a leader, DK has been very different from others giving lot of freedom to his players. Sometimes it seems too much freedom and his kindness has been mistaken as his weakness. DK's already become one of the longest serving Sri Lankan skippers. He's done the job for four years now and there's no reason why he should continue to the job.
As skipper DK guided the team to a historic series win in South Africa in his very first assignment. He's sure to go down in history as one of Sri Lanka's finest captains. So will Mathews for the two of them in their own inimitable style have achieved some remarkable things.