The four finalists of the SSC Open Men's and Women's categories have been announced for tomorrow's (28) grand finale.

Photo Album – SSC Open Tennis Tournament 2021 | Quarterfinals
Luca Knese vs Vibuda Wijebandara
Unseeded Vibuda Wijebandara started off his journey to the final in the top half of the draw. Receiving a walk-over in the Round of 64, Wijebandara brushed off Sugath Weerawardana in lemons. Next, he faced off Kaveesha Ratnayake, the 11th seed in the tournament. Wijebandara easily won the first set 6/1 and led 4/0 in the 2nd when Ratnayake decided to call it quits.
Underdog Wijebandara was paired with 3rd seed Savit Weerasinghe in the quarterfinal and managed to claim victory with a score of 6/4, 6/2. His last hurdle to get to the final was veteran Sankha Athukorala, in the semifinals that took place this evening (27).
In a tightly fought three-setter, Wijebandara came out the other side victorious and booked his spot in the final, to be played Sunday evening. Final scores read 6/4, 0/6, 6/4.
Luca Knese started the tournament as the 9th seed of the tournament and secured an easy push-through to the Round of 16. His first match against Sevin Mayadunne was easily won in 6/0, 6/0 and he received a walkover in the second. Round of 16 was a close call as he won against Jaitra De Seram in a third set Super tiebreaker. Scores read 6/1, 6/7(3), 10/1.
In the quarterfinal, Knese faced off against 4th seed and Junior Davis Cup member Thehan Wijemanne. Knese was able to grab the win in straights, 6/2, 6/4. Knese's semifinal obstacle was Kiran Vairavanathan this evening, a match which he breezed through with scores 6/2, 6/1.
For the first time ever in the SSC Open Men's Final, Luca Knese will take on Vibuda Wijebandara for a shot at the crown at 3:30 pm, 28th February.
Photo Album : SSC Open Tennis Tournament 2021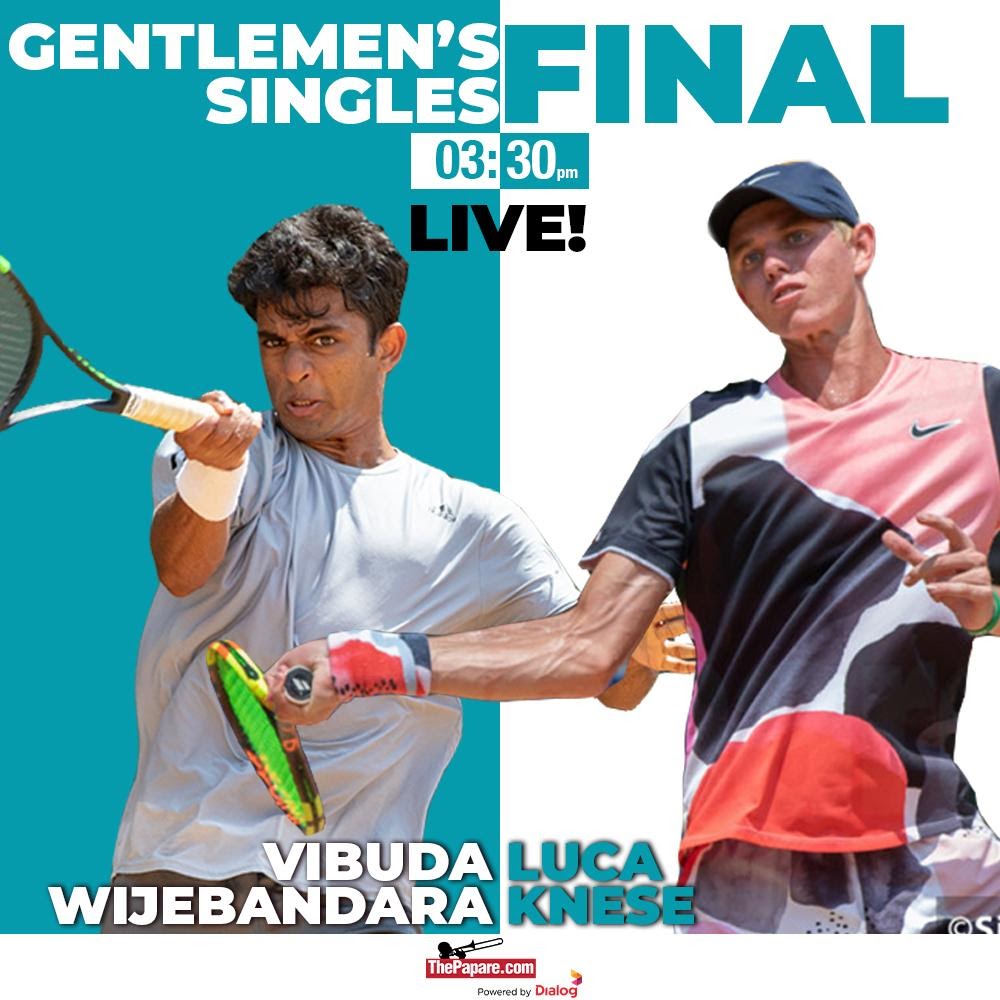 Janali Manamperi vs Savini Jayasuriya
The Women's final will be a bittersweet affair as two teammates and friends will take on each other to fight for the crown tomorrow evening. Janali Manamperi, the top seed for the tournament, will take on counterpart Savini Jayasuriya in the grand finale.
Manamperi had no real obstacle in making her way into the final this year. Arella De Zoysa, Sethmi Sumanaweera and Dinethya Dharmaratne all fell prey to Manamperi's racket in straight easy sets.
Much like Manamperi, Savini Jayasuriya booked her spot in the final with 3 easy wins along the way. Jayasuriya defeated Nesangi Hemakumara, Dewmini Warnasuriya and third seed Tania Doloswala.
The Women's final will commence at 01:00 pm Sunday evening.
ThePapare.com will be Live Streaming the Women's final followed by the Men's final on www.facebook.com/thepapare.
>> Visit the Tennis Page for more updates <<