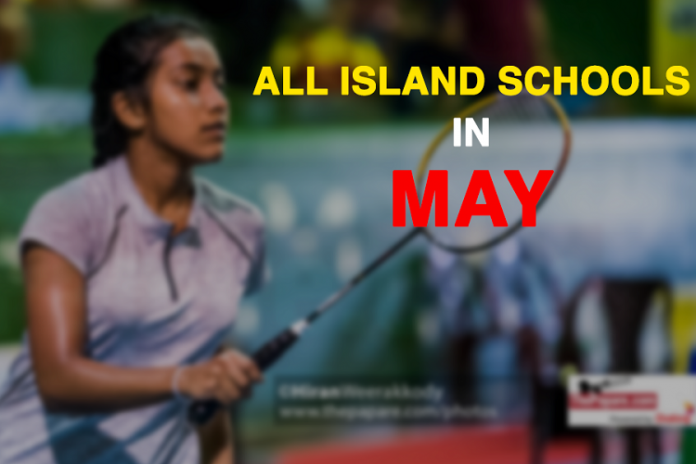 The MBA All Island Age Group Badminton Championship 2019, conducted by the Mercantile Badminton Association, is scheduled to take place from the 4th – 12th May at the MBA headquarters and the G.T Jayasuriya stadium.
One of the largest attractions in the Badminton arena in Sri Lanka, the School's age group championship is a proud addition to the calendar by the members of the Mercantile Badminton Association.
This year, over 1000 school children from across the island are expected to participate in the competition, ranging in 3 different age groups. The junior championship will see play in the Under 11, Under 13 and in the Under 15 age groups, over 9 days of play.
The Defenders' open badminton tournament 2019 (National ranking level one) organized….
President of the Mercantile Badminton Association, Roshan De Silva opined on the initiate to include a school's tournament in to the Mercantile calendar,
"We embed this school's event in to the MBA's annual calendar to uplift and sharpen school level players where one day they will become corporate citizens".
The championship will be run on a knockout basis and all matches will be played according to the rules and regulations of Badminton approved by the BWF and as adopted by the MBA.
The juniors categories crowned 8 champions at the Uva Province Open….
Matches may be subjected to commence earlier than the scheduled dates, depending on the number of entries that the tournament will attract. The tournament committee will have authority to change the playing structure (from knockouts to qualifying rounds), again, depending on the traffic of participants.
Entries for the event will officially close on the 5th April.
Stay logged on to ThePapare.com for draws and results of the MBA All Island Age Group Badminton Championship 2019.
>>Click here for more Badminton News<<