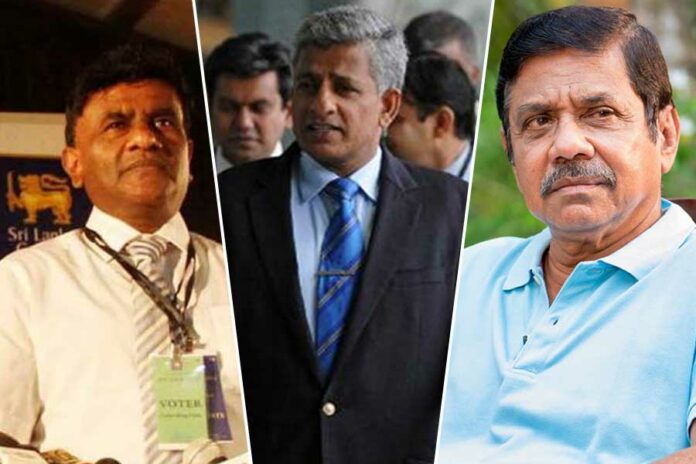 Mathivanan, Bandula Warnapura and Nishantha Ranatunga have decided to withdraw from the upcoming SLC election which they were about to contest in.
The trio stated that the present ill-state of Sri Lanka Cricket to be the reason for their decision. 
The trio were said to be contesting for President, Vice President and Secretary respectively. 
"Sri Lanka Cricket now languishes at the bottom of the ICC Rankings in all three formats of the game, not least due to the maladministration and chicanery of its incumbent office bearers. The SLC Finances and Administration are in disarray, with dishonest officials even being unable to prevent its TV Revenue funds being diverted to foreign bank accounts," read the media release the trio sent out yesterday, 18th May.
"We therefore feel that our attempts will come to naught and in these unfortunate circumstances, we are reluctantly compelled to withdraw from the said Election." they added.
The elections for the office bearers of the SLC will be held via online conferencing on the 20th of May 2021.