We're already at the halfway point in March. This time of year is traditionally classed as the 'big match' month. But now it also coincides with the commencement of the schools' rugby season. ThePapare has suitably branded this season as 'March madness'.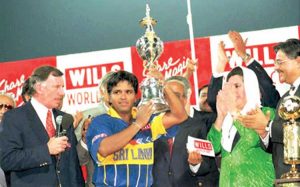 Unfortunately, last week saw madness of the most vile and deplorable variety spring up in certain parts of the island. I'm hoping all that unsavoury stuff is now behind us, and normal service has resumed. I'm a firm believer that sport is a powerful unifier. I can't think of a better example than when the whole country came together as one to cheer on our cricket heroes as they hoisted the 1996 World Cup. And mind you this was at the height of the north-east conflict.
Certain 'big matches' and other sporting events have had to be rescheduled which does not help anybody.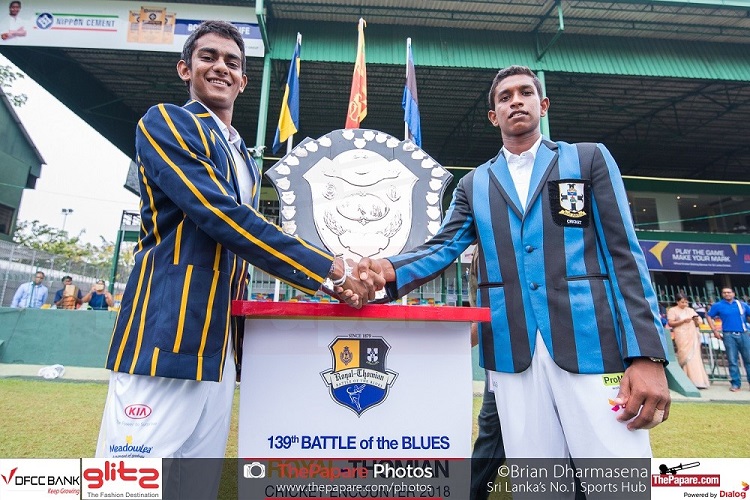 In terms of the 'big matches' played in Colombo, sadly not a single encounter produced a result. I was at the Royal-Thomian over the weekend (which itself was postponed by a day). S.Thomas' went into the game on  the back of what has been a pretty decent season, and with the highly reputed Junior national left-arm paceman Kalana Perera among its ranks. I felt this year that the Thomian side would have a real chance of regaining the D.S Senanayake memorial shield.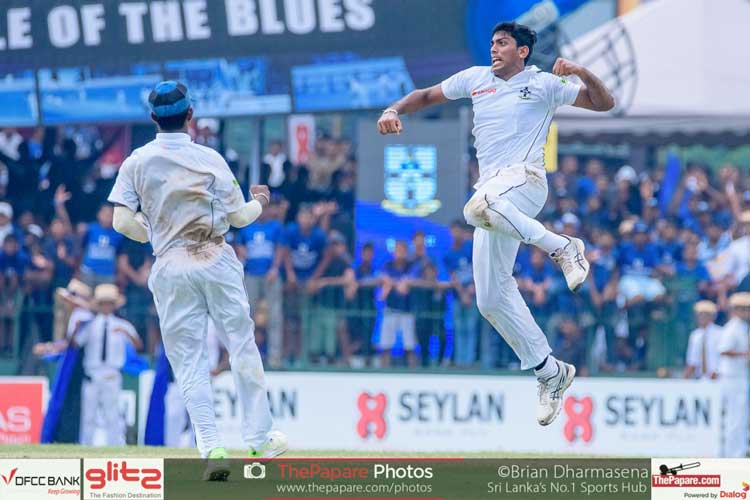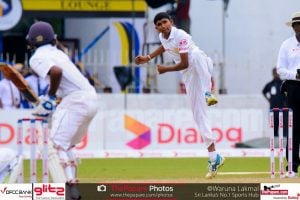 Also considering that the Royalists have had somewhat of an indifferent time of it. But an important toss went Royals way, and S.Thomas' were asked to bat first. The Thomians only managed a very poor 166/9 declared which set them on the back foot. To some extent I felt they had only themselves to blame. They were far too slow, and I remember looking up at the scoreboard and finding that it had taken 30 odd overs to reach 50.  Young left-arm spinner Manula was outstanding taking a 5-for.
The Mount Lavinia lads did well to claw back and bowl out Royal for 178. But then to set a target and run through the opposition within the third day was always going to a be a tall order. To their credit, they did well to up the tempo and set Royal a score of around 200 to chase in 40 overs. You would think that would provide sufficient time to dismiss the opposition late in the game. But the wicket played true and so did the Royal middle order, as they kept the Thomian attack at bay. So, the Senanayake shield remains at Reid Avenue for yet another year.
The next day it was the turn of the Thomian ruggerites to take the field as they took on St. Joseph's in their traditional encounter for the Lady Jayathilaka shield. From the very outset, it was apparent that the school by the sea is fielding a team in transition this year. The side featured many youngsters who were effectively playing their first senior game. The Josephians ran out comfortable winners 33-10, without ever having to be really pushed. Led by Christian de Lile, S.Thomas' look like they have a mountain to climb if they are to make it to the second phase of the tournament. Coached by Bilal Yusuf, they have a pretty strong and experienced set of forwards. When they keep the ball tight, and 'pick and go' they were hard to thwart. But sadly, their backline was woeful.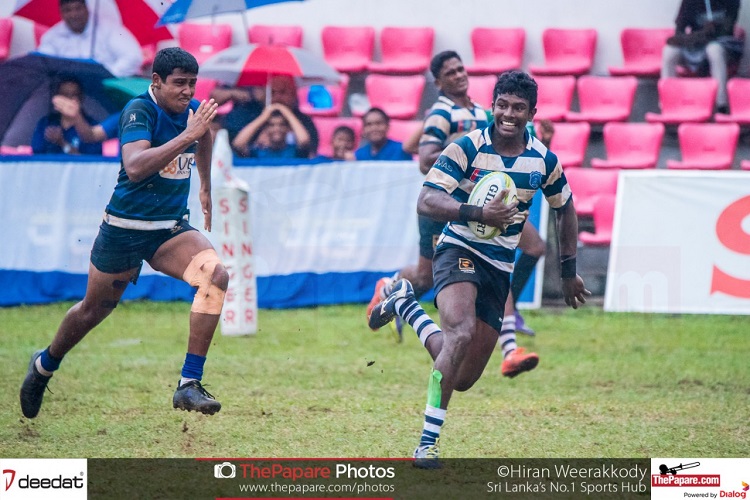 They lacked any sort of zip, or skill, and simply just couldn't man up in defense.  They were guilty time and time again of letting the Darley Road lads score some pretty soft tries. What makes matters worse for the 'Blue, Black, and Blue' is that they find themselves in group 'A', which I would label the group of death. That is considering that most of the stronger teams feature in this pool. Therefore, this weekend's visit to take on Kingswood in Kandy is now of utmost importance for de Lile's team. Another defeat, or a heavy one at that will leave their prospects of remaining in the cup tier hanging by a thread.
For St.Joseph's Gemunu Chethiya was outstanding in broken play. He's got the speed, and the 'step' to go with it. Collectively though, I didn't think that last years' knock-out champs played that well. But then it was the first game of the season. Their forwards need to settle to a more effective pattern of play. They don't really have a big side, and trying to get 'one off' runners to ram through defenses will not quite work against the stronger teams. But, I'm certain this Joes team will get better and better as the season rolls on.
Trinity and St. Anthony's also kicked things off with their traditional encounter. It was a scrappy game for most parts, with both teams shaking off some cobwebs. Once again, the Antonians promised much, but just couldn't quite get over the line.  But they do look like they have the ingredients to make up a strong side. But they have to learn to close games out. For the Lions, they will not be quite happy with that performance.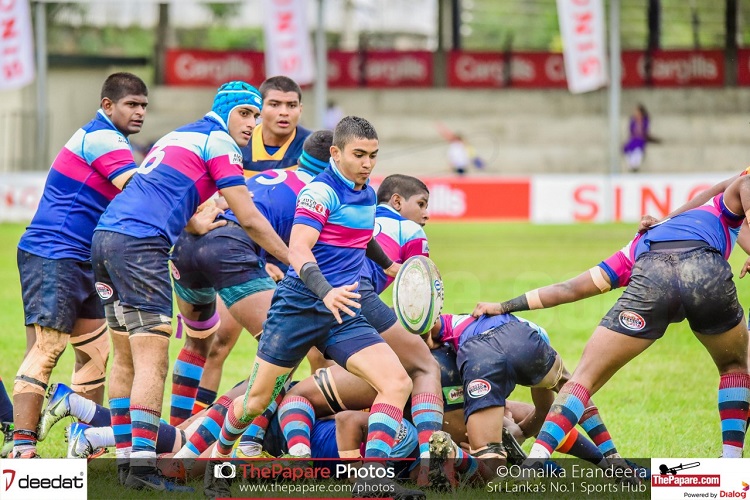 It was interesting to see Lennox Calyanarathna score the season's opening try for them, having crossed over from Royal in somewhat bizarre turn of events.  They didn't quite click as a team, but with likes of Skipper Avishka Shiek, Weerakoon, Rajaratnam, and Calyanarathna, you expect they will be all guns blazing before long.
Royal and St.Peter's  also got their season off to a start when the faced off against Kingswood and Zahira respectively. Both teams had relatively comfortable wins, though the Royalists were made to work hard in the first half. The Reid Avenue team looks well balanced, and with Dushanth Lewke now at the helm, you can be assured they will be in peak physical condition. As was the case last year, they kept getting stronger and stronger as the game went into the third and fourth quarter. Kingswood had their moments earlier on, but they just couldn't keep up with Royal's unrelenting pressure.
St. Peter's ran amok in the first half against Zahira. The game was virtually over at half time. What was most eye catching in the Peterite performance was that they played well as a unit, and to a set play. The forwards did well to suck in the defense and their backline showed good 'hands' to put men in space. The diminutive Raveen Fernando was chief destroyer as the Maradana lads just couldn't stop him from stepping his way through. Tougher assignments lay in wait for the Bamba boys. But it will take a quality side and performance to beat them this year.
The most entertaining game of the opening round was undoubtedly the DSS vs Isipathana clash. On paper, given their rugby heritage, you would have expected Isipathana to run away with this game. And it appeared to be the case when they scored early on. However, the Dons just didn't surrender. They kept coming at them with wave after wave of attack using their more robust forwards.
Their Number Eight Dinusha Hemasiri looks to be their main player, as he has a hand in almost every play – including taking the kicks at goal. Watching the game, I felt that DS had a real chance to upstage Isipathana. Reason being that Pathana look to have a side clearly going through a re-building stage. Their forwards will struggle against bigger teams, and their backline just doesn't have the potency as the sides from the last few years.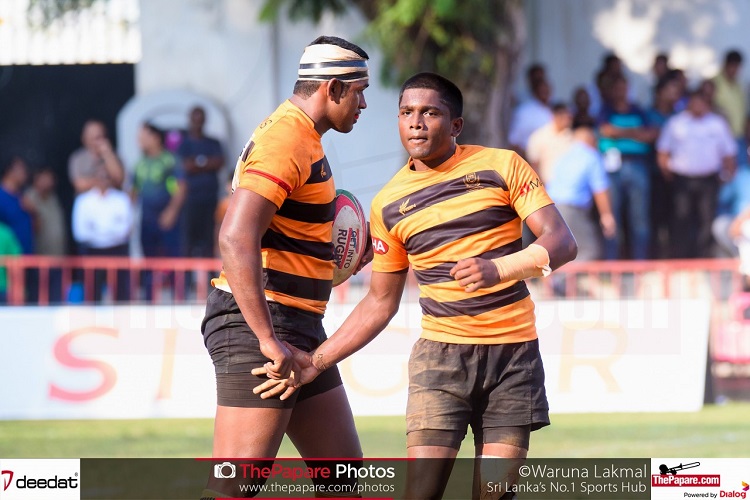 They were there for the taking. But when a team is new to top level rugby, they tend to make some basic errors. For example, time and again, DS were guilty of conceding possession cheaply at the re-start after scoring. When the opposition kicks deep there is simply no use in kicking to touch hurriedly and giving away a lineout near your own '22'. It's just unwarranted pressure. You're far better off taking the ball up, and then give your fly-half the time to kick further downfield. Had the Dons had a bit more experience under their belt, I have no doubts they would've won that game. Isipathana looked home and hosed as they got to a 25-19 lead with minutes remaining. But DS kept at it, and following a score close to the posts, you would have expected the conversion to go over for the win. But Hemasiri, no doubt feeling the effects of fatigue and nerves just couldn't navigate the uprights. Heartbreaking no doubt, especially as a chance to beat Isipathana doesn't come by that frequently.
Overall, on the evidence of the first round, Royal and St. Peter's look to have the quality to make a challenge for this year's championship. I'm sure Trinity will have something to say about that as well. But it was very clear that all the teams were only at about second gear, being their first outing. You can play all the warm-ups, but the first game is still the first game. You can expect better fluency in the coming weeks, and some real cracker encounters.
If you can't make it for the games, you can still enjoy viewing them from just about anywhere provided you have the data or internet package – live on the www.thepapare.com