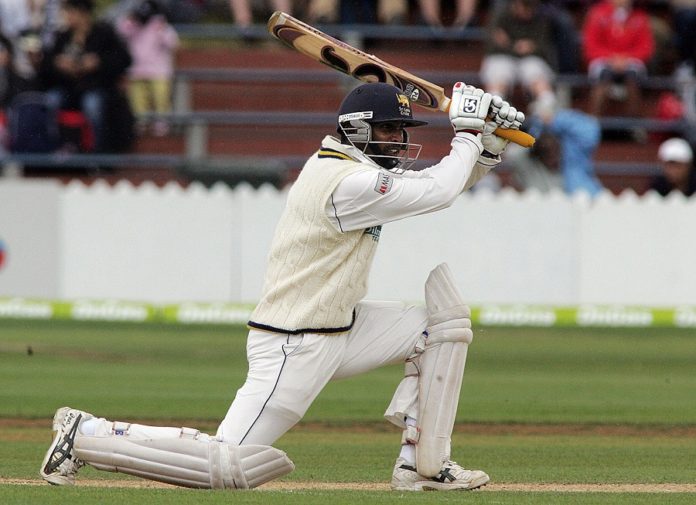 It's a pity that an iconic cricket ground – Lancaster Park in Christchurch has ceased hosting international cricket anymore. The 2011 earthquake destroyed several landmarks in the South Island of New Zealand including the Christchurch Cathedral, Colombo Street and Lancaster Park. 
Video – Chamara Silva's entertaining 87
It was at that ground that New Zealand and Sri Lanka played a bitterly contested cricket match in 2006 with the hosts winning by five wickets. Chamara Silva made his debut there and collected a pair. Our Legends interview with him gave much insight to the game of a player who did not do justice to his immense talent. 
Sri Lankan cricket was on a high when they toured New Zealand in December 2006. They had won a Test match in England and whitewashed them in the ODIs 5-0 before thrashing the Proteas at home. When the team is enjoying a wave of success such as that, there is no time for patience and decision makers tend to be harsh on anyone who doesn't grab opportunities.  
Fortunately for Chamara Silva he wasn't judged on the performance of his debut Test. The selectors kept the faith for the second game in Wellington as well and he paid them back with a match-winning century. 
The backing provided by skipper Mahela Jayawaradene, coach Tom Moody and Chairman of Selectors Ashantha De Mel was important. Credit to Chamara himself for believing in his skills and not getting bogged down with a defensive mindset, which is what most young players do after a shaky start. 
Chamara scored 61 in the first innings and followed it up with an unbeaten 151 in the second essay. What was special about the second innings effort was that he batted with the tail, stitching together some valuable partnerships. All the while he wasn't afraid to play his shots, punishing the loose balls and his footwork received high praise from former skipper Jeremy Coney, who was on commentary. This was no mean attack too, comprising Shane Bond and Daniel Vettori. 
When put under pressure, even the best batsmen have curbed themselves. Aravinda de Silva is a prime example. In the early 1990s, he was criticized for throwing away his wicket by playing the hook shot. Aravinda curbed his instincts, preferring other options against the short ball. For a few months Aravinda looked a pale shadow of himself, having decided not to play the risky stroke. It didn't take him too long to trust his instincts and back himself after being encouraged by one of his mentors – Mr. Ranjit Fernando. 
From then on Aravinda has been an advocate telling many young players to trust their instincts and not to be afraid to play their shots. It has been a novel way of thinking as the coaching manuals had been encouraging batsmen to get their eye in early in the innings. Aravinda's theory was if the first ball you face were there to be hit, whack it. 
 As for Chamara, he played less than a handful of Test matches after that stunning knock in Wellington. It is so unfortunate that we didn't see more of him. He seemed to be having loads of time to play the ball as well and was a good player of spin bowling. 
His use of feet was excellent and being a small-made player, it was easier for him to play close to his body. His batting had good control and he looked to be more comfortable with the horizontal shots – a good cutter, puller and exceptional with the sweep shot. 
There weren't many better players of the sweep shot than Chamara. Two strokes that he mastered were the paddle sweep and the inside out shot. He was an exceptional fielder as well. 
He was a committed bloke with fewer distractions off the field and Moody had identified him as leadership material. Unfortunately, Moody's tenure lasted for less than two years as he decided to move to Perth and coach Western Australia to spend more time with his family.  
One of the areas that Chamara perhaps lacked was the ability to convert starts into big runs. Maybe he would have mastered the art with more opportunities, but patience ran out as he went through a lean patch. 
A salient feature that people often forget is that batting at number six or seven in limited overs cricket is one of the toughest jobs in the game. Very few players have got good numbers batting at six or seven barring the likes of M.S. Dhoni and Michael Bevan.  
In Chamara's case, his failures in limited overs games resulted in the door being shut in Test cricket as well.  Given the ingredients of his game and the early promise he had shown, here is one player who should have been given the long rope. He continues to dazzle in domestic cricket though, still turning up for Bloomfield even at the age of 40.