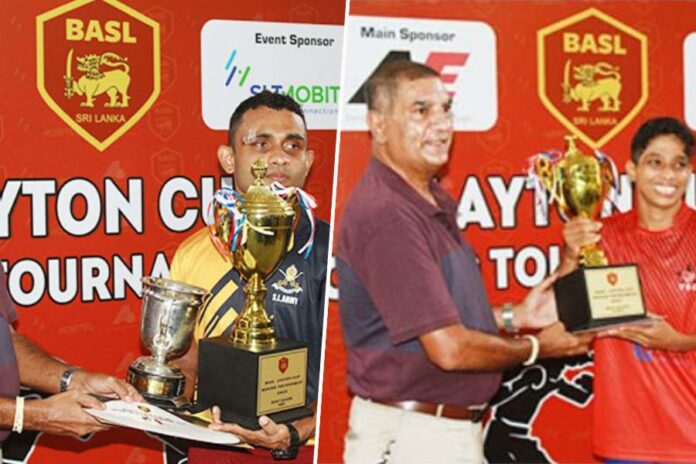 Nadeeka Ranasinghe of Vidyarathana SC and Sanjeewa Rajakaruna of Sri Lanka Army won the top price offer at the 80th Layton Cup held at Royal MAS Arena, having been adjudged the most scientific boxers of the competition.
Nadeeka competed in the Light Fly Weight (Under 48kg) category and beat Sanduni Priyadarshanni of Sri Lanka Army in the Final to emerge the winner of the segment. Sanjeewa, who competed in the Light Welter Weight Class (Under 63.5Kg) defeated D.L.P.R. Kumara of Sri Lanka Navy in the final of the event.
The losers at the hands of the most scientific boxers, Sanduni Priyadarshanni and D.L.P.R. Kumara received consolation for the impressive show in their respective finals and were adjudged the best losers of the competition.
Favourite to win the Light Heavy Weight (Under 80kg) title at the 2019 South Asian Games Gold Medalist Prumesh Sandakelum was shocked by Prabath Ratnasiri of Sri Lanka Police, with the latter winning the Light Heavy weight title.
The 80th Layton Cup was the first major boxing competition that was conducted after the COVID-19 pandemic struck, and also served as a selection trial for the upcoming Commonwealth Games scheduled to be held in Birmingham, England.