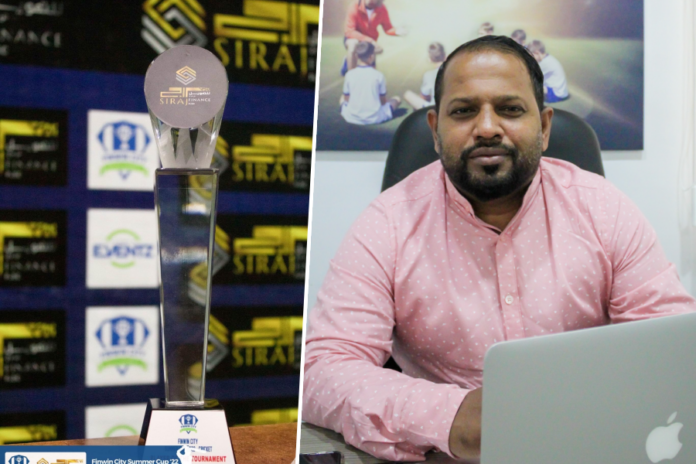 Sri Lankans are known to shine across the globe, especially when sports is involved – some for playing, some for coaching, and many for their unconditional support towards Sri Lankan sports.
Today's story is about a bunch of Sri Lankans whose love for sports has led to forming one of UAE's up-and-coming Sports Academies.
Led by an award-winning entrepreneur and business personality, Mr. Faroon Hamim, Finwin City Sports Academy is a fully equipped sports academy in Dubai, in the heart of the UAE. Mr. Hamim is the Chairman of the Finwin group, which is a thriving business in Sri Lanka with Finwin Travels & Tours, Finwin Edu Campus, Finwin Digital, and Finwin Eventz under the group umbrella.
Venturing into the sports industry, Mr. Hamim and his management has successfully established Finwin City Sports Academy (FCSA) with numerous sports, qualified coaches, and accredited trainers that aim to produce quality athletes in the UAE. Apart from the sports activities, FCSA actively organizes sports events every month through the Finwin Eventz brand, attracting sports lovers to come together and build a sporting community in UAE.
What stands out is Mr. Hamim's dedication towards uplifting sports in the UAE whilst also supporting his fellow countrymen as his team in Dubai consists of a majority of Sri Lankans. Together with his team, Mr. Hamim looks forward to being a part of the major sporting events in the UAE such as the Dubai 7's and the Abu Dhabi F1 whilst also promoting our Island nation wherever possible.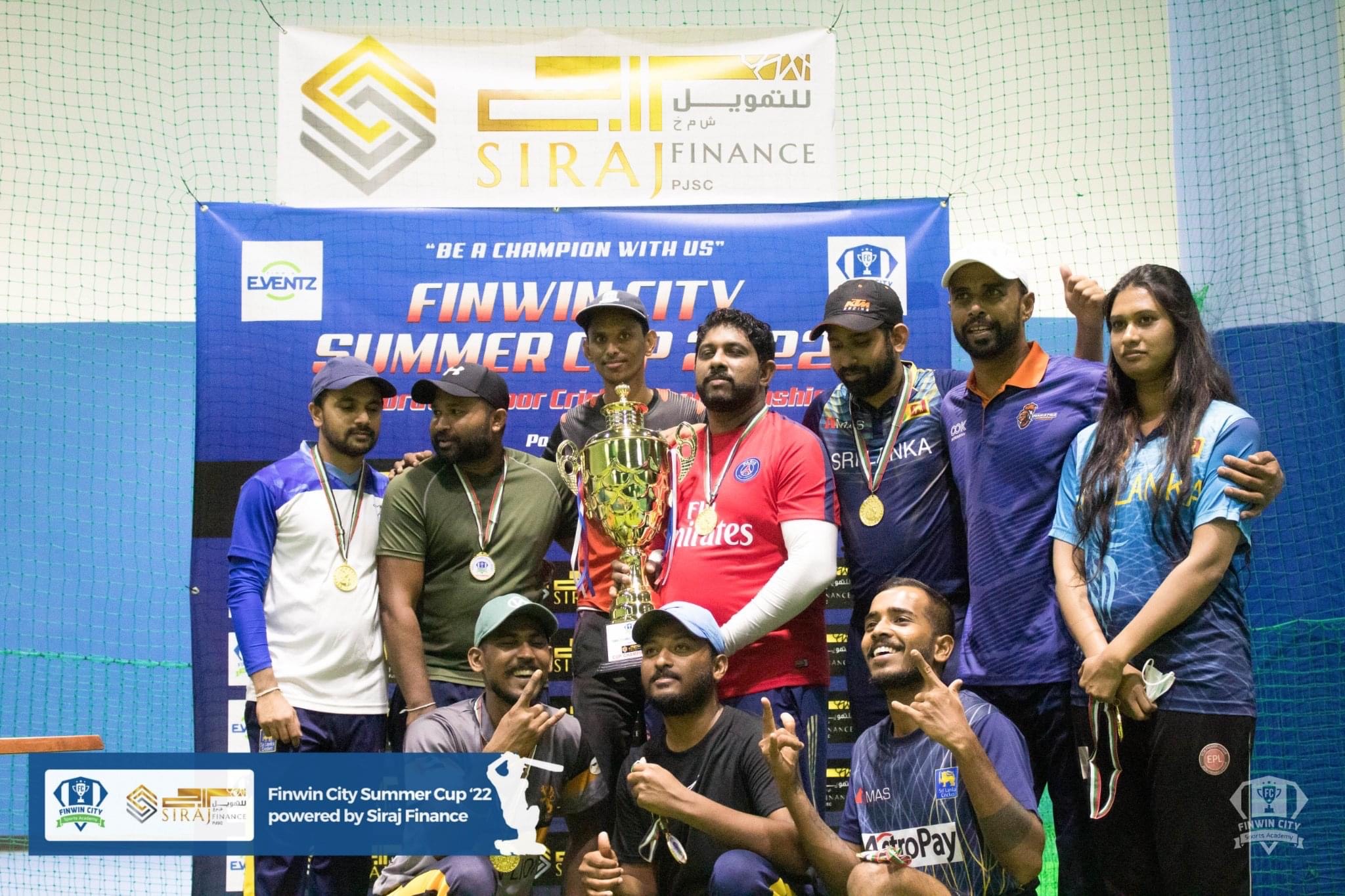 Sharing his insights with ThePapare.com Mr. Hamim stated,
"Sports in the UAE is much different than what it is back home. Having lived here for over 15 years, I noticed a distinct gap between school children and sports. Which is why I chose to bridge that gap and create more opportunities for aspiring athletes to reach their full potential and become the next big thing"
FCSA was in the limelight recently once again after successfully organizing the Finwin City Summer Cup '22, an indoor cricket tournament for corporates in the UAE. The event was sponsored by a leading finance institution in UAE, Siraj Finance, a private joint stock company based in Abu Dhabi and regulated by the UAE central bank. With 8 teams competing for one trophy, the Finwin City Summer Cup '22 the event turned out to be a massive success.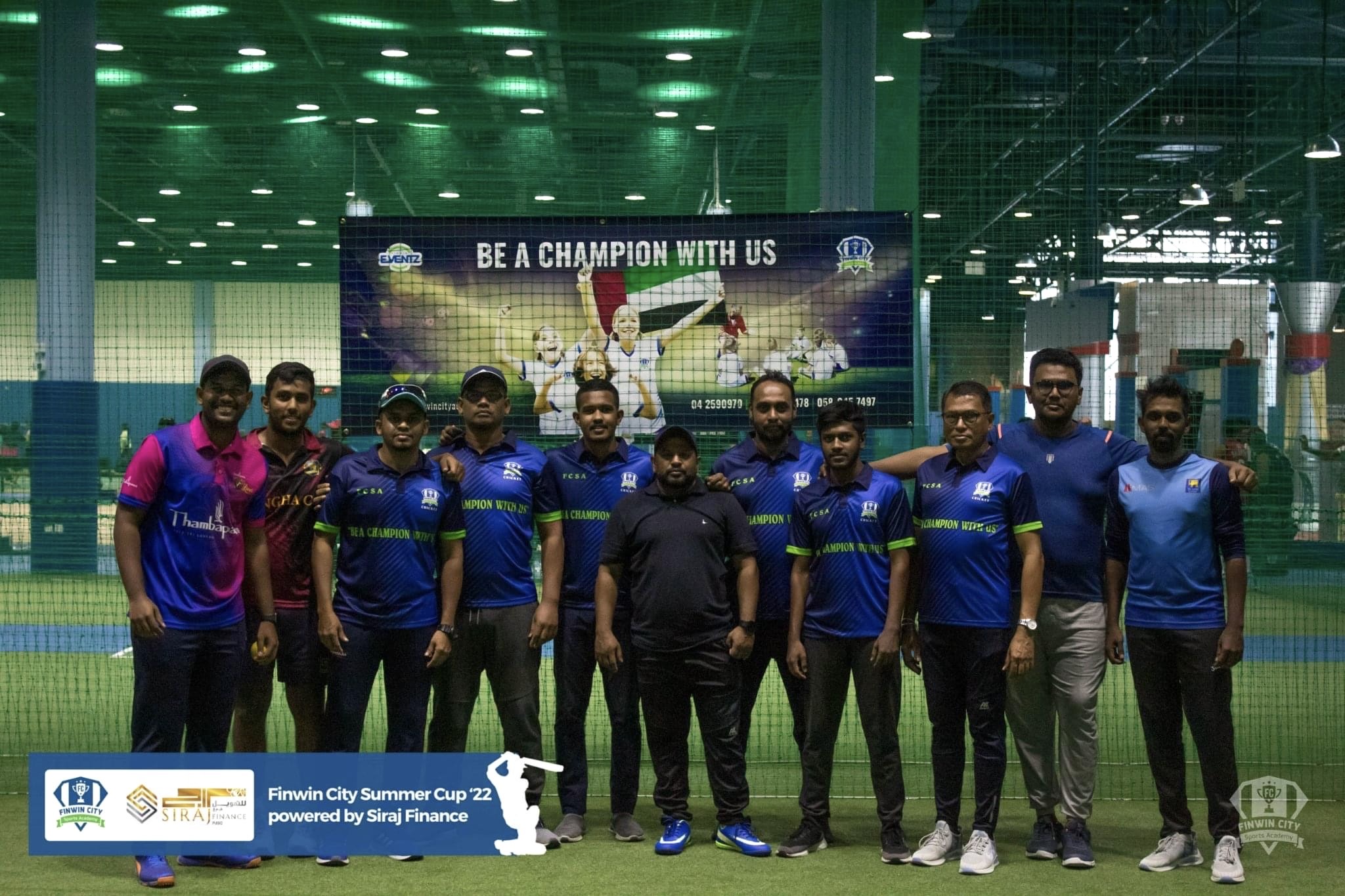 If you are around UAE can reach out to FCSA for any queries through their social media channels.