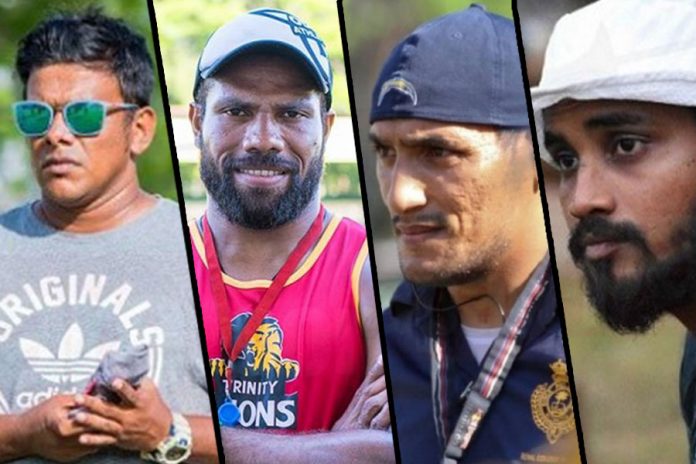 The 2018 Singer Schools' Rugby League is just a few days away. Get to know your school's coach and your rival's coach as well!
Dushanth Lewke – Royal College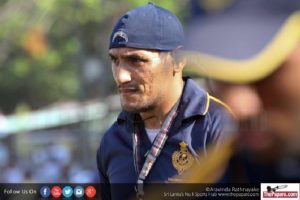 Former Sri Lanka captain and Bradby Shield winner as a player and coach, Dushanth Lewke, will head the coaching department of Royal College for the first time this year, after being in the scene coaching scene over the past few years. Prior to this appointment, Lewke worked with Police SC and CR & FC as a Strength and Conditioning trainer and also head-coached the John Keells Office Automation Ltd. Mohammed Sheriff will take up duties as his deputy while Ajith Silva and Akila Perera assist in the Kicking and Conditioning departments respectively.
Lasintha De Costa – Isipathana College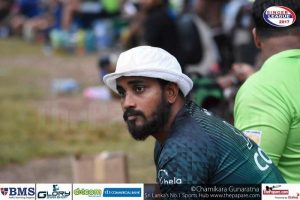 Former Sri Lanka and Isipathana player, Lasintha De Costa had a fairy-tale first run as a head coach after his side Isipathana ended as runners-up last year. Costa was a star player in his playing days for CH, CR and Sri Lanka. He holds tons of experience in the domestic and international arenas as he now gives back to the sport after taking up coaching duties for the first time last year. Henry Terrance will mould the Isipathana pack while Ben Perera look after the strength and conditioning of the team. 
Lote Raikabula – Trinity College Kandy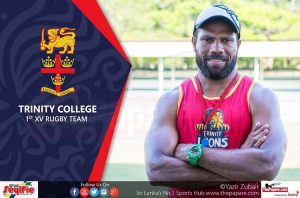 Former All Blacks Sevens and Rugby Union player, Lote Raikabula, will venture onto his second year as the head coach of the Trinity Lions after a third place finish last year. With the experience of over 60 Seven's series tournaments, five International Sevens Series medals, a Rugby World Cup Sevens title and two Commonwealth Games gold medals, Raikabula is known as one of the most successful seven's players that New Zealand has ever produced. Buddhika Abeysinghe will assist Raikabula while Naveendra Dayan and Bandula Pushpakumara look after the Conditioning and Speed Training of the players.
Paul Toia – Wesley College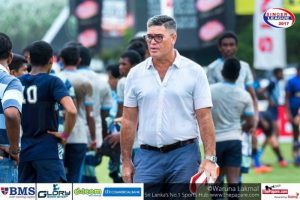 Paul Toia, who was appointed head-coach midway last season, took Wesley College from 7th to a 4th place finish after a poor start to the season last year. Hailing from New Zealand, Toia has played the sport in various countries across Europe. Following his passion, he ventured into coaching the Wesley College rugby team last season. This year, he will be assisted by former Wesleyite and current Navy SC Skipper Dulanjana Wijesinghe to mould the Pack and Current Havelock fly-half Rizah Mubarak to groom the backs.
Sanath Martis – St. Peter's College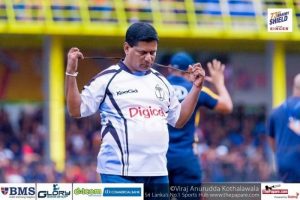 Veteran Coach Sanath Martis will head the coaching department once again for St. Peter's College after revolutionising Peterite Rugby from 2005 – 2010. Sanath Martis as a schoolboy went on to represent the Sri Lanka under 20s in 1985 and later made his professional debut for CR & FC in 1985. Taking up the coaching duties for the first time, Martis took on the Isipathana junior sides in 1985 and later was appointed 1st XV coach of the same side in 1987. As he completes 22 years in his coaching career, his resume includes a wide array of teams such as Royal, St. Anne's Kurunegala, Wesley & St. Peter's. Martis will be assisted by former Sri Lanka and Peterite player Bhanuka Nanayakkara and Rajeev Perera for the upcoming season.
Nilufer Ibrahim – St. Joseph's College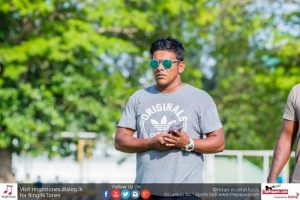 One of the most celebrated coaches, Nilufer Ibrahim, will continue his stint as head-coach for St. Joseph's College after guiding them to their maiden President's Trophy title last year. Having coached the likes of Kingswood, Trinity and Isipathana in the schools' circuit, Navy and Army in the club arena and the Junior National team in the Asian circuit, Ibrahim brings a wealth of experience along with him. Anuranga Walpola will assist him this year while Dev Anand trains the kickers and Dinesh Kumara looks after the Strength & Conditioning of the players.
Bilal Yusuf – S. Thomas' College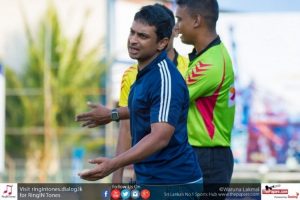 Former junior national coach, who also coached Royal College and St Joseph's College, Bilal Yusuf, will head the coaching department for S. Thomas' College this year. His coaching career stretches back to 2003 when he took over the juniors at Royal right after leaving school in 2002. From then on he has gone from strength to strength with his coaching, serving as the Sri Lanka Under 20's coach alongside Nilfer Ibrahim in 2009. This year he will be assisted by past Royalist Chamara Dabare as the three-quarters' coach and Achala Perera as the forwards coach.
Shamly Nawaz – Zahira College Colombo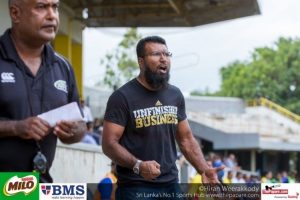 Former Junior National Coach, CR & FC and Sri Lanka player, Shamly Nawaz will venture into his fourth year of coaching the Zahira team after their 8th place last season. Beginning his coaching career in 1998, Nawaz took charge of his alma mater, Isipathana's junior Rugby sides. For 10 years he roamed the local Rugby circle as a player representing CR&FC and Sri Lanka, before becoming head coach of the Isipathana First XV side in 2008. He then coached CR in 2016 and is currently the Head-coach of Police SC in the club arena.
Dilan Soyza will assist him this year as well, taking care of the three quarters and the strength & conditioning of the Zahira College team.
Sanjaya Amunugama – St. Anthony's College Kandy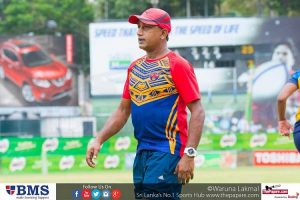 Former Antonian captain and renowned coach Sanjaya Amunugama, will take up duties as head coach of the Eagles this season. Amunugama played for Havelock Sports Club in 1988 and later spent his glory years playing for CH & FC from 1989 to 1996. Moving on to the Middle East, he has had the privilege of playing in the West Asia Premiership representing the Dubai Exiles & the Abu Dhabi Harlequins. Prior to this year, Amunugama has coached the junior teams of St. Anthony's College in 2010 and the 1st XV side in 2012.  This season, Rohitha Mendis will assist him as St. Anthony's look forward to a shot at the League title.
Dinesh Gamage – Kingswood College Kandy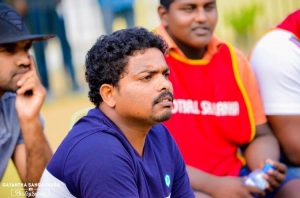 Dinesh Gamage will take up duties as the head coach of Kingswood College this year as well after his team had a successful season last year. He has been around Kingswood College rugby for quite a few years, coaching the team from Junior levels. Indunil Wickramasinghe will assist him with the coaching duties as the duo hold the upper hand of knowing each of their players inside out.
Kapila Silva – Dharmaraja College Kandy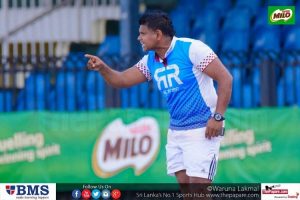 Former Isipathana, Kandy Sports Club and Sri Lankan sevens and fifteens player, Kapila Silva will be the Head Coach of the Dharmaraja College Kandy rugby team this year as well. He is the current Manager of Kandy SC. Taking up coaching duties of Dharmaraja last year, Silva managed to help the Rajans retain their spot in the top division this season too. Athula Wijewickrama will assist him in the coaching department for this year.
Mothilal Jayathilake – D. S. Senanayake College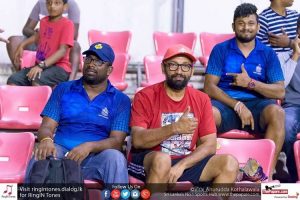 Former Kingswoodian player and coach, Science College and Navy SC coach, Mothilal Jayathilake will be the head-coach of D. S. Senanayake College for the upcoming season. Jayathilake is a renowned figure in the rugby fraternity as a head-coach and a trainer. He coached the Champion Navy SC team in the 2014/15 domestic Rugby League. Samantha Lakshan, Sunil Jayantha, and Niranjana Wickramarathna will assist him this season.