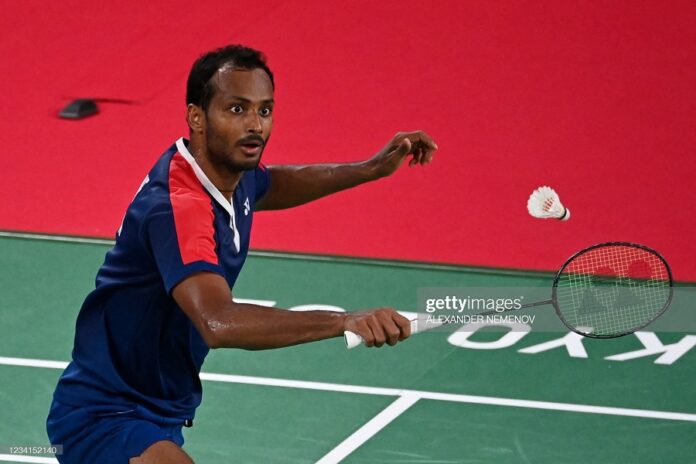 Niluka Karunaratne, who played his opening Group F fixture at Tokyo 2020 today, lost to TW Wang of Chinese Taipei in straight sets.
It was a rough start to the Sri Lankan champion's Olympic campaign, as he came up against World No. 10 ranked Wang in his 1st match of the Games.
Karunaratne went down by three to start off the match and at one point found himself 16/04 down in the 1st set. He tried to claw his way back but had to surrender the set 21/12.
The three-time Sri Lankan Olympian had an even worse start to the 2nd set, going down by 8 points before getting his 1st point on the board. However, he mounted a strong comeback against the man from Chinese Taipei, scoring 7 unanswered points to narrow down the score line to 19/12. 
Karunaratne fought hard but ultimately could only delay the inevitable, losing the 2nd set 21/15 and the match by 2 sets to 0.
His 2nd match is scheduled for Monday 26th July against the Irishman Nhat Nguyen.