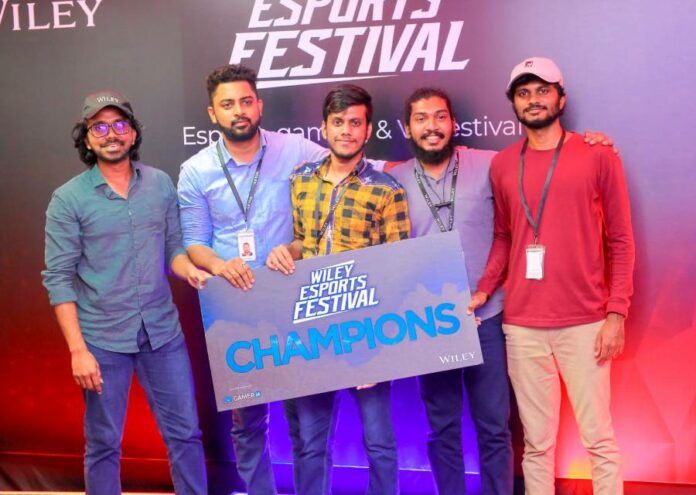 Wiley Sri Lanka, recently held the inaugural 'Wiley Esports Festival', powered by Gamer LK. This Esports Festival was held on 25th November at Wiley's Colombo office premises. The event saw the participation of 180 colleagues in-person with an addition of 250 connecting online.
The participants comprised of both gamers and non-gamers indulging in an interactive gaming experience, complemented with unlimited pizzas and beverages to keep them going throughout the evening.
Some of the games include Clash Royal, Mortal Kombat, Need for Speed, COD4 PC, COD Mobile, PUBG Mobile, Mario Kart, and the virtual reality rhythm game Beat Saber. The setup included individual consoles for teams as well as games on large screen and wall projection, enhancing the overall gaming experience.
The teamwork and enthusiasm among colleagues were simply amazing. Individual and team winners were rewarded with video gaming merchandise.
Since its inception in 2019, Wiley Sri Lanka provides product engineering and technology operations in support of the company's mission to unlock human potential by powering scientific research and career-connected education.    The team has grown to a 500 plus strong in a short span of time, with a drive to continuously seek the next best talent for the various, diverse roles to take on the world of endless possibilities.