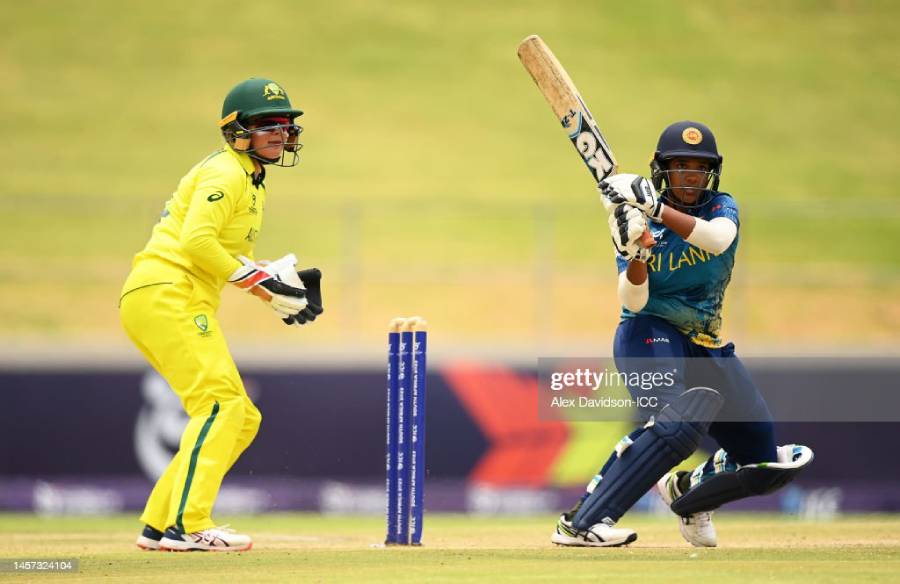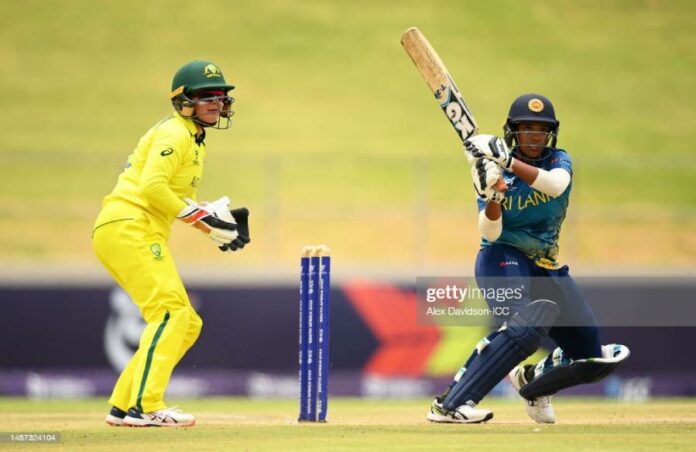 Australia were just too good for Sri Lanka in the two team's last group stage fixture of the ICC U19 Women's T20 World Cup, bowling them out for just 51 after setting a target of 160 in Benoni.
Sri Lanka won the toss and elected to field and yet again let the opposition get off to a good start as Australian openers Kate Pelle and Sianna Ginger raced to 41 in 5.3 overs. Pelle was striking the ball well, with 4 fours in her innings of 27, but was caught at midwicket off off-spinner Rishmi Sanjana.
Read : Spinners set up win for Sri Lanka in World Cup opener
Sanjana picked up another soon after to reduce Australia to 47/2, but a 54-run partnership between Ginger and Ella Hayward took Australia to safety before cameos from Amy Smith and Lucy Hamilton helped them to 159 off their 20 overs. The Sri Lankans showed a lot of discipline in the field early on but a couple of chances were missed in the latter half of the innings, helping Australia score 96 off the last 10 overs.
It was going to be an uphill task for the batters but Sri Lanka would have been confident given their performance against Bangladesh. However, the Australian bowlers posed a far greater challenge, bowling good lines and getting the ball to move.
Only opener Nethmi Senaratne was able to get to double figures, with the biggest partnership in the innings being 14 between her and keeper Sumudu Nisansala. A triple wicket maiden closed things off, with Manudi Nanayakkara, Rashmika Sewwandi and Vidushika Perera falling in the 13th over to give Australia a comprehensive 108-run win.
Despite the loss, Sri Lanka still go through to the Super 6 stage as the A3 qualifier as Bangladesh beat USA to finish undefeated as A1 and Australia finished in second spot in the group.
Read More : Gunaratne, Vihanga half-centuries not enough as Sri Lanka suffer narrow loss to Bangladesh
Sri Lanka will face Group D's India and one of South Africa, UAE or Scotland in the Super 6 stage after which the top 2 teams will go through to the semis of the competition.


Batsmen
R
B
4s
6s
SR
Kate Pelle
c Dewmi Vihanga b Rismi Sanjana
27
19
4
0
142.11
Sianna Ginger
lbw b Dewmi Vihanga
30
31
3
0
96.77
Claire Moore
st Sumudu Nisansala b Rismi Sanjana
6
9
1
0
66.67
Ella Hayward
b Rashmi Nethranjali
36
31
5
0
116.13
Amy Smith
not out
23
17
2
0
135.29
Lucy Hamilton
run out (Dulanga Dissanayke)
21
10
2
1
210.00
Rhys McKenna
not out
3
3
0
0
100.00
| | |
| --- | --- |
| Extras | 13 (b 2 , lb 2 , nb 0, w 9, pen 0) |
| Total | 159/5 (20 Overs, RR: 7.95) |
| Bowling | O | M | R | W | Econ |
| --- | --- | --- | --- | --- | --- |
| Rashmi Nethranjali | 4 | 0 | 35 | 1 | 8.75 |
| Dewmi Vihanga | 4 | 0 | 21 | 1 | 5.25 |
| Rashmika Sewwandi | 2 | 0 | 12 | 0 | 6.00 |
| Rismi Sanjana | 4 | 0 | 30 | 2 | 7.50 |
| Vidushika Perera | 4 | 0 | 33 | 0 | 8.25 |
| Vihara Sewwandi | 1 | 0 | 11 | 0 | 11.00 |
| Dulanga Dissanayke | 1 | 0 | 12 | 0 | 12.00 |


Batsmen
R
B
4s
6s
SR
Nethmi Senarathna
c Claire Moore b Sianna Ginger
11
18
1
0
61.11
Vihara Sewwandi
c & b Charis Bekker
0
1
0
0
0.00
Vishmi Gunarathne
c Charis Bekker b Maggie Clark
3
6
0
0
50.00
Sumudu Nisansala
c Amy Smith b Maggie Clark
5
10
1
0
50.00
Dewmi Vihanga
b Ella Hayward
9
10
2
0
90.00
Manudi Nanayakkara
b Lucy Hamilton
8
11
1
0
72.73
Rashmi Nethranjali
b Milly Illingworth
1
9
0
0
11.11
Dulanga Dissanayke
lbw b Amy Smith
0
2
0
0
0.00
Rashmika Sewwandi
run out (Sianna Ginger)
2
6
0
0
33.33
Rismi Sanjana
not out
0
4
0
0
0.00
Vidushika Perera
lbw b Lucy Hamilton
0
1
0
0
0.00
| | |
| --- | --- |
| Extras | 12 (b 0 , lb 3 , nb 0, w 9, pen 0) |
| Total | 51/10 (13 Overs, RR: 3.92) |
| Bowling | O | M | R | W | Econ |
| --- | --- | --- | --- | --- | --- |
| Charis Bekker | 2 | 0 | 21 | 1 | 10.50 |
| Maggie Clark | 3 | 2 | 8 | 2 | 2.67 |
| Ella Hayward | 2 | 0 | 7 | 1 | 3.50 |
| Sianna Ginger | 1 | 0 | 2 | 1 | 2.00 |
| Amy Smith | 2 | 0 | 6 | 1 | 3.00 |
| Milly Illingworth | 2 | 0 | 4 | 1 | 2.00 |
| Lucy Hamilton | 1 | 1 | 0 | 2 | 0.00 |