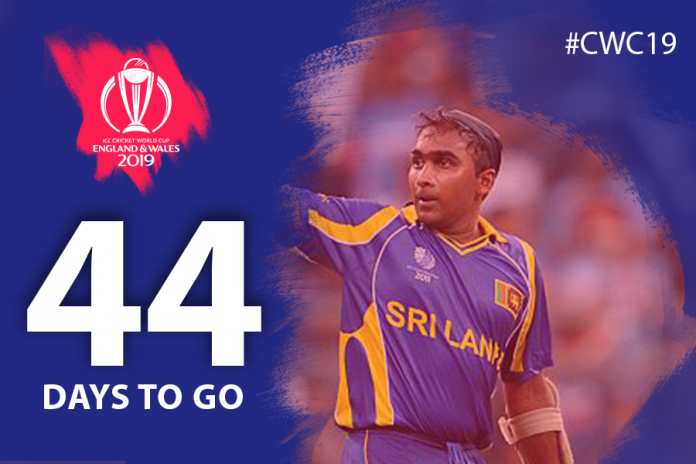 There are various conspiracy theories about Sri Lanka losing the 2011 World Cup final to India in Bombay but these are weird allegations without any reasoning. To put it simply, the better team won at Wankhede that night.
The conspiracy theorists have conveniently turned a blind eye to some of the cricketing reasons that saw Sri Lanka lose a close game. What if Nuwan Kulasekara had held onto that catch early on in Gautam Gambhir's  innings? What if Kumar Sangakkara had not missed a tough stumping chance before M.S. Dhoni had opened his account? What if Angelo Mathews wasn't injured?
Sri Lankan fans had all the reasons to believe that they had the game in the bag at the half way mark. A sublime knock by Mahela Jayawardene had helped Sri Lanka to 274 for six. Jayawardene had raced to his century off just 88 deliveries, becoming the only batsman to score hundreds in a World Cup semi-final and final. He had scored 115 not out against New Zealand in Jamaica in the previous edition of the tournament.
Read More : When Sri Lanka brought England to their knees
Up until that point, no batsman had ended up on the losing side after scoring a hundred in a World Cup final. Clive Lloyd, Viv Richards, Aravinda de Silva, Ricky Ponting and Adam Gilchrist all of whom had scored centuries in World Cup finals had helped their team become World Champions. Mahela became the first batsman to end up on the losing side after doing so.
 Mahela took 49 balls for his half-century but from thereon he was unstoppable as the next 50 came in 35 balls. He kept finding the boundary without any trouble at all. It was Mahela's 16th ODI hundred and it was the only time up until then that Sri Lanka had lost a game after he had scored a hundred. Nothing can be taken away from the quality of his knock as the Wankhede Stadium gave him a standing ovation.
"I would swap that century any day for a championship medal," Mahela said after the final. "We fought well but it wasn't enough. We had to take wickets to control this Indian batting line-up. We got a couple of early wickets but we couldn't get anything going after that. We didn't have the penetration that we normally do, and they batted very well," he went onto say.
It wasn't the result that Mahela or Sri Lanka deserved. But by 2011, Sri Lanka's fielding was leaking too many runs and those half chances were not being taken. So with fielding not being the sharpest as it used to be sometime back, Sri Lanka needed something above 300 to test the strong Indian batting line-up.
At the age of 35, T.M. Dilshan, one of the team's oldest players, was also its best fielder. He pulled off a stunning return catch to dismiss Virat Kohli cheaply, but overall India's fielding was far superior in the final with the likes of Yuvraj Singh, Suresh Raina and Kohli doing a fine job.
For a second time in a row Sri Lanka had failed to overcome the last hurdle. Four years ago, they had lost the 2007 final to Australia after Adam Gilchrist's whirlwind hundred in Barbados.
Mahela would go onto play another World Cup – the 11th edition of the tournament co-hosted by New Zealand and Australia in 2015. That was his swansong.
He represented Sri Lanka in 448 ODIs in a career that spanned 17 years. He retired with 12,650 runs in ODIs – only four other players have scored more runs than him in ODI cricket.
>> ICC Cricket World Cup 2019 <<