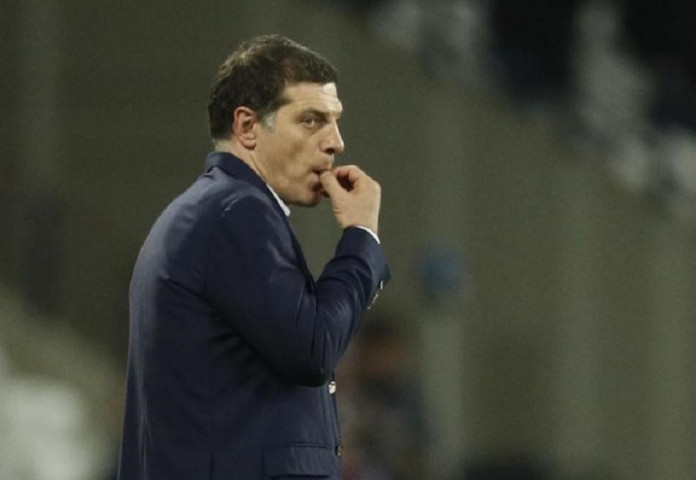 West Ham United manager Slaven Bilic accused his players of "lacking intensity and dedication to the cause" after their 5-1 thrashing at home by London rivals Arsenal in the Premier League on Saturday.
"I'm very disappointed, frustrated and humiliated," the Croatian told reporters after a defeat which left his side one point above the bottom three.
Showing only brief flashes of last year's form when they challenged for a top-four spot, West Ham were only trailing to a Mesut Ozil goal after 72 minutes despite being outplayed before Alexis Sanchez finished them off with a sublime treble.
Arsenal manager Arsene Wenger said West Ham's lack of confidence had been clear – a state of mind not helped by playing in a cavernous London Stadium that generates little of the atmosphere that West Ham's Upton Park ground provided.
Bilic, however, was not looking for excuses and said a lack of confidence was only partly to blame for his side winning just three of their opening 14 games.
"Arsene is very polite. Of course, he knows," Bilic said.
"Confidence is a chain reaction. We are responsible. Somewhere between the end of last season and pre-season we lost the intensity. We don't have it at every training session, we have it occasionally and that's why we can't do it for 90 minutes in the games.
"We have to bring that back. Without that you can't rely only on quality. It doesn't matter about the quality you have if you don't have the intensity at the level that is required.
"The intensity and dedication to the cause is missing."
With a trip to Liverpool next week followed by consecutive home games against fellow strugglers Burnley and Hull City, the next few weeks will be crucial for West Ham and Bilic accepts that he is under pressure.
"I feel under pressure, I put the pressure on myself," he said. "I am not happy with the display. I don't want to feel like this. So, of course, I am feeling pressure.
"We are in a relegation fight. Of course we are. The players know that. But I'm very optimistic, I never give up and I'm positive that I can turn this around."