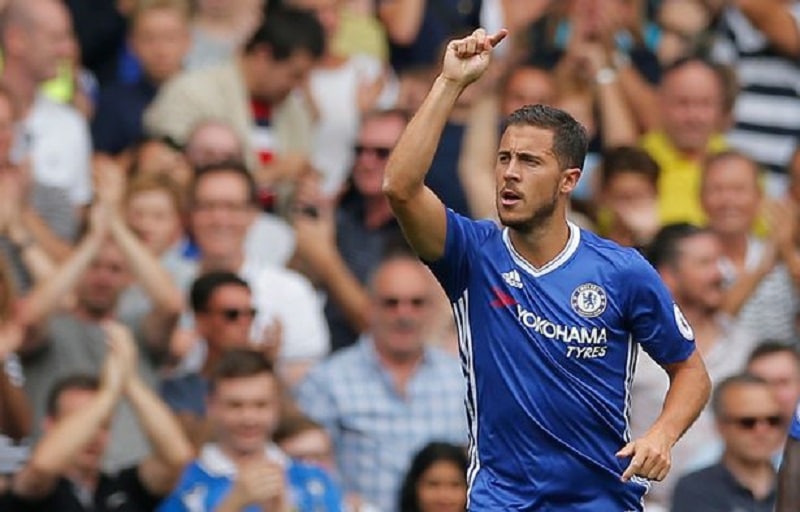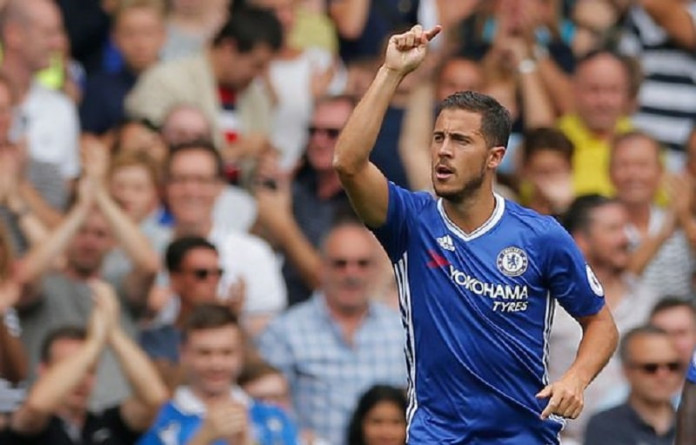 One of the villains in Chelsea's feeble title defence last season, Eden Hazard has been at the centre of the Stamford Bridge club's sizzling 100 percent start to the Premier League campaign.
The Belgium winger opened the scoring in Saturday's 3-0 home win over Burnley and also played a big part in the second goal, linking up with Diego Costa before he fed Willian who blasted the ball low into the net from a narrow angle.
Hazard has played a pivotal role in all three of Chelsea's league victories, netting against West Ham United and setting up Michy Batshuayi to score against Watford last weekend.
He was at his best against Burnley, displaying the imagination, speed and hunger that earned him the league's Player of the Year award when Chelsea cruised to the championship in 2015.
For the opener, Hazard picked up the ball in Chelsea's half and raced through space given him by Burnley's midfield before cutting inside defender Michael Keane and firing low into the goal from the edge of the penalty area in the ninth minute.
It was a moment of pace and precision reminiscent of his spectacular strike for Belgium against Hungary at Euro 2016.
A few months ago Chelsea fans were booing Hazard as they blamed him, among other players, for not trying hard enough to reverse a string of defeats that led to the dismissal of Jose Mourinho, the club's most successful coach.
Nursing an injury, the winger scored only four times in the league last season, a far cry from the 14 goals he managed in the title-winning campaign the previous year.
Under new coach Antonio Conte, Hazard seems to have been given more freedom to roam than he had under Mourinho who often criticised him for shirking defensive duties.
The Belgian came close to claiming more goals on Saturday including a stunning volley from a corner floated to him on the edge of the box by Brazilian Willian, his venomous drive being pushed away by goalkeeper Tom Heaton.
When Hazard was substituted 10 minutes before the end, he was given an ovation by the supporters.
"Eden is a fantastic player, like the others," Conte told reporters. "He is working very well with great attitude.
"I saw this very quick, his will to work very well, to improve."
Burnley manager Sean Dyche also sang Hazard's praises and wished he had him in his squad.
"If he fancies coming up, I'll take him," Dyche joked.