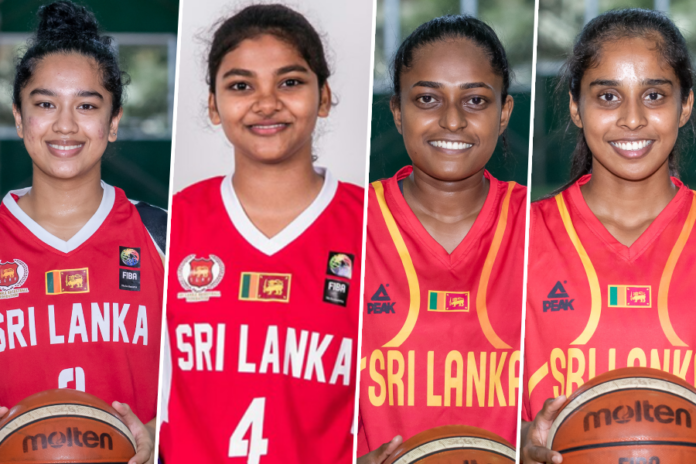 Four young ladies started their journey to the World stage, as they flew to Romania for the third edition of the FIBA 3×3 World Cup.
The final countdown has started for the FIBA under 23 World Cup which will kick start on the 5th of October 2022 in Bucharest, Romania.
This international assignment features 40 countries in both the Men's and Women's categories, 20 teams in each.
Sri Lanka Women booked their slot at the World Cup with their FIBA rankings but the Men's side missed out due to their low rankings in the 3×3 format, having not had enough competition to boost their rankings.
This is Sri Lanka's 4th international encounter in 3×3 basketball this year and team Sri Lanka is jam packed with experience. Chalani Perera, the leader amongst the 4 lasses, has represented SL in one of the major events this year [Commonwealth games], and she is expected to use her expertise as the play maker.
Rashmi Taniya Perera, who showed flying colors in 2nd SABA Women's Championship, will also come into the team as the point guard. Lubna Morseth, who has her own playing style, will rock the courts as the power forward.
Hiniduma Kapuge Thisari is make her maiden appearance for this year after a long break from basketball. She is expected to give her best at this tournament in both defense and offense as she had more time than the others to prepare herself.
What is team Sri Lanka lacking? We have the speed, we have the shooters, we have the defenders, we also have the team combination as they've practiced together for more than 8 months for different tournaments.
Fixtures:
| | | |
| --- | --- | --- |
| Date | Match | Time |
| 06th October 2022 | Netherland vs Sri Lanka | 2.10pm |
| 06th October 2022 | Sri Lanka vs Austria | 4.25pm |
| 08th October 2022 | Sri Lanka vs Germany | 2.10pm |
| 08th October 2022 | Hungary vs Sri Lanka | 4.00pm |