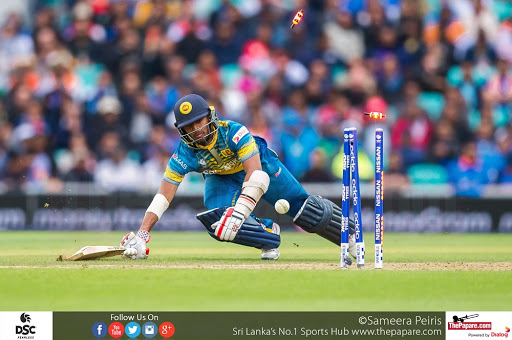 If you attend a net session of the national cricket team these days, you will notice that those preparing for the upcoming five match series against the West Indies focusing heavily on running between the wickets. Well, you may wonder that why the national team should be practicing running between the wickets when it is something that should have been taught and corrected at the school level. With all due respect to some of the outstanding coaches that we have in the school circuit, the running between the wickets of players at the elite level is in total mess. Corrective measures have been taken to fix the problem.
Watch someone like David Warner batting. Mid-on and mid-off are always under pressure when the opening batsman is at the crease as he taps the ball and steals singles. The same could be told of Virat Kohli. We have heard in recent times the alarming rate of dot balls that our batsmen concede in white ball cricket, particularly in the 50 over format. This is a result of not being able to rotate the strike.
Head Coach Mickey Arthur is said to have come up with an interesting study which is believed to have sent shockwaves in cricket circles. It seems that during Sri Lanka's tour of Australia last year for the two Tests in Brisbane and Canberra, in those vast grounds, our running between the wickets was exposed well and truly. Apparently there was not a single all run four in both Test matches by our batsmen. In comparison, in both Tests Australian players had run four runs on several occasions. High levels of fitness and superior technique while running between the wickets have been attributed as the reasons for it.
Australian grounds are pretty big except perhaps Bellerive Oval in Hobart and at times the ball doesn't reach the boundary as frequently as in the sub continent. So having strong and quick legs are vital to run four runs and it seems our players have been struggling in this vital area. Hence, their fitness standards have been brought into question.
If you have noticed that there is a high level of run outs amongst Sri Lankan players these days. That is because their fundamentals have been flawed. If you observe closely, you will find out that even some of our leading batsmen turn on the blind side whilst running between the wickets. Some of them are holding the bat on the wrong hand. Upul Tharanga, one of our former captains had been run out backing up too far at the non-striker's end holding the bat on the wrong hand. Alarmingly it has happened more than once in international cricket for him.
Whilst Arthur's diligence to give attention to minute details need to be commended, he needs to be supported as well as he is trying to reverse the national cricket team's losing trend to help us become a force in the international game once again.
But the problem is that people before Arthur have shown firmness as well but their efforts to address the issue fell on the wayside.
South Africa's Nic Pothas, who succeeded his mentor Graeme Ford in his first media interaction, told us that he would be stressing a lot on fielding. His words were that 'fielding is non-negotiable.' However, despite some genuine efforts Sri Lanka's fielding remained horrendous.
Chandika Hathurusinghe after him tried his best too but could not fix the mess. Now it's Mickey's turn and it remains to be seen whether he would be able to achieve the desired fitness standards among highly paid professionals.
Mickey put his neck out requesting the selectors to pick Angelo Mathews and Kusal Mendis for the tour of India and to their credit both players have done a good job when it comes to fitness. Hopefully others will toe the line as well.
The Head Coach's mantra of firm and fair seems to be working with some players while questions remain when it comes to certain others who are leaders as well. Every player has been given a fair chance and hopefully Mickey will turn things around down the line.
We would like to conclude with a note on how much the game has changed over the years. There is a famous cricketing adage that our coaches used to drill in the good old days. 'Never run on a misfield unless there is run and half of it.' Today, you try and sell that theory to a young cricketer, he would laugh at you. Ultra superior fit batsmen are raising the bar all too frequently and seize on every opportunity they see. Also the fitness levels of fielders have improved. So whether the adage is still valid is an interesting debating point.