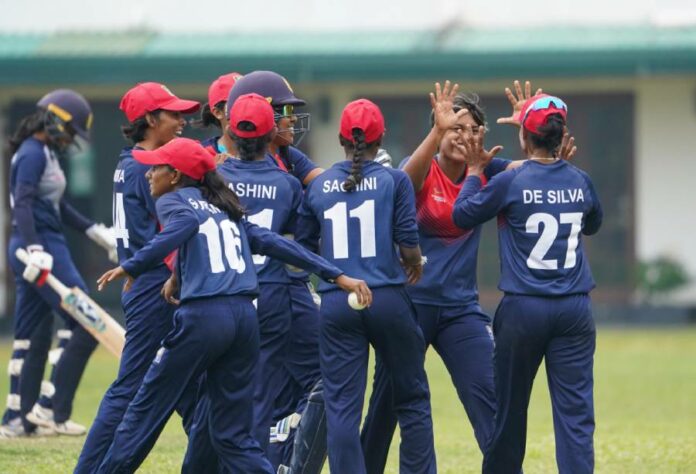 After conducting a successful Women's Super Four 50-Over Tournament, Sri Lanka Cricket (SLC) has made arrangements to conduct the T20 version of the tournament namely "Women's Super Four T20 Tournament" starting from 02nd December.
The tournament, organized by Sri Lanka Cricket (SLC) with the participation of both national and club players, will be played from 02nd December to 11th December.
Four teams, namely Blues, Greens, Greys and Reds, will compete in the competition. Each team will play 6 games in the first round and the two best teams will qualify for the final. All the matches will be played at three venues – BRC, Bloomfield & Colts Grounds.
Team Reds won the 50-over version of the tournament held last week defeating Team Greys in the final worked off at BRC Grounds.
Schedule
Date
Morning Match
VENUE
Afternoon Match
VENUE
 
Home
Away
 
Home
Away
 
02 December 2022
GREENS
REDS
Bloomfield
BLUES
GREYS
Bloomfield
03 December 2022
GREYS
GREENS
BRC
REDS
BLUES
BRC
05 December 2022
GREENS
BLUES
Bloomfield
GREYS
REDS
Bloomfield
06 December 2022
GREYS
BLUES
Bloomfield
REDS
GREENS
Bloomfield
08 December 2022
BLUES
REDS
Colts
GREENS
GREYS
Colts
09 December 2022
REDS
GREYS
Colts
BLUES
GREENS
Colts
11 December 2022
Finals – 1st Place & 2nd Place – Colts