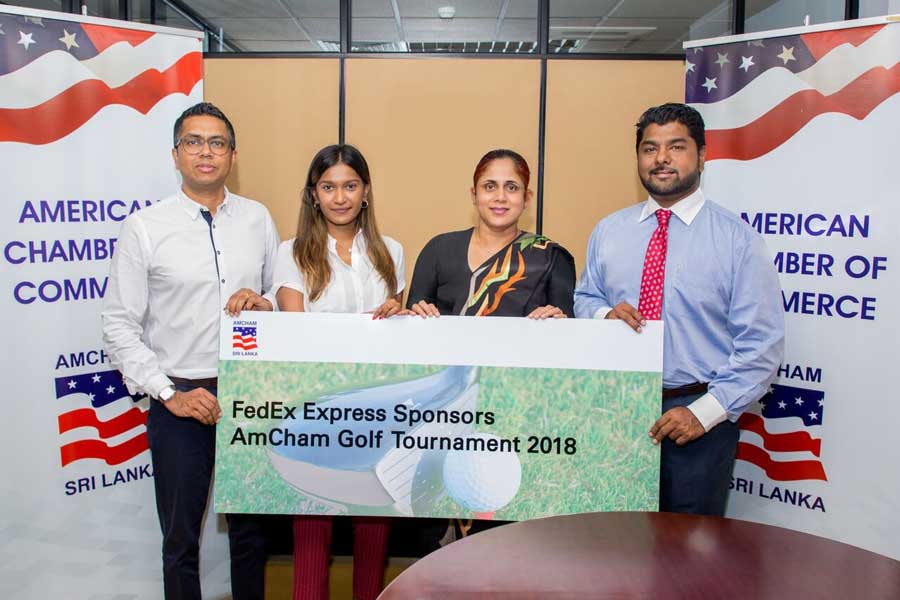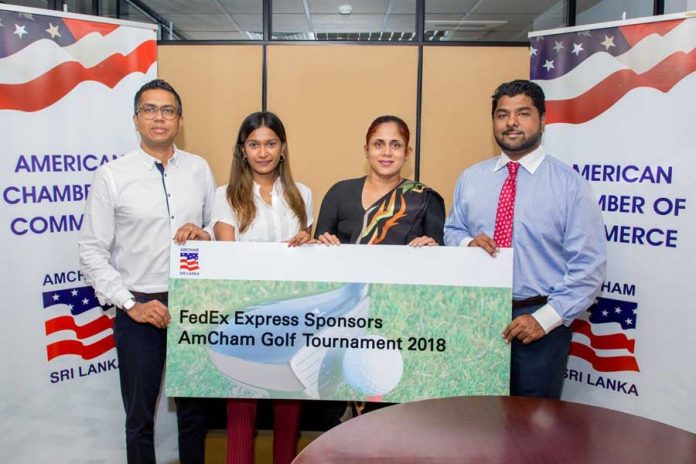 The AmCham – FedEx Express Golf Tournament 2018 will take place at the Royal Colombo Golf Club on September 9, 2018. For the fourth consecutive year, Mountain Hawk Express – Licensee of Federal Express Corporation (FedEx) in Sri Lanka, will partner with AmCham in this prestigious event as the official title sponsor.
The tournament is set to be played to an individual Stableford format, with players teeing off, with a shotgun start at 7:00 a.m. The Tournament is expected to bring in a large number of golfers from both the AmCham and RCGC membership. This tournament has grown hugely popular in Sri Lanka's golfing community.
"The AmCham Golf Tournament is one of the most prestigious events on our sporting calendar, and we're proud to be hosting it for the 19th​​ consecutive year. I am extremely pleased to have Mountain Hawk Express – licensee of Federal Express Corporation as our official title sponsor for the fourth year, especially as they are one of our long-standing and active members," stated Nuzreth Jalaldeen, Executive Director, AmCham Sri Lanka.  
The tournament will feature a specialty jazz brunch for participants as well as AmCham members and Mountain Hawk Express guests, followed by an awards ceremony once the round of play is completed.
Sanjeeva Abeygoonewardena, Chief Executive Officer, Mountain Hawk Express, stated, "Mountain Hawk Express is once again pleased to be the Exclusive Partner for the AmCham – FedEx Express Golf Tournament 2018. The strength of Mountain Hawk Express is the speed, focus and accuracy we offer our customer, connecting people with opportunities all over the world. The qualities in golf compliments the services provided by Mountain Hawk Express, which makes the relationship a perfect fit."
"Golf is a sport synonymous with the FedEx brand, and we're truly honored to be working with AmCham to promote this sport here in Sri Lanka. This is our fourth year sponsoring this tournament and we're looking forward to a great event this year. It's partnerships such as this that are important for the development of local golfing talent and we're delighted to be working with AmCham on this," said Mountain Hawk Express's Chief Operating Officer, Chamila Bandara.
Mountain Hawk Express is a fully owned subsidiary of Hayleys Advantis Limited, the Transportation & Logistics arm of Hayley's PLC. It operates as the Licensee of Federal Express (FedEx) Corporation in Sri Lanka. 
For more information on this golf tournament and for registrations, please contact AmCham on 2300116/7 or ​[email protected]