Heartbreak for Sri Lanka up in Tajikistan who suffered a close and disappointing defeat at the hands of Singapore in the crucial deciding doubles rubber, earlier today.
Read More : Sri Lanka takes on Fed Cup 2019
This year, the 13 nations in Group II will compete in two different venues. In Dushanbe where Sri Lanka will contest, six teams will contest in two Pools of 3 teams (Pools A & B). The winners of each pool will play-off to determine which nation will advance to Asia/Oceania Zone Group I.
Sri Lanka was pooled in with Iran and Singapore to start off their Group stage in the tournament. After a convincing win against Iran in their opening fixture, Sri Lanka faced off against Singapore today (14th June).
Starting the tie off as usual, Anjalika Kurera aged the win for Lanka against Lynelle En Tong Lim of Singapore, in the first singles rubber. Kurera managed a closely fought yet straight set victory against Lynelle Lim to gain early momentum.
Match Analysis – Kurera v Lim (6/4, 7/5)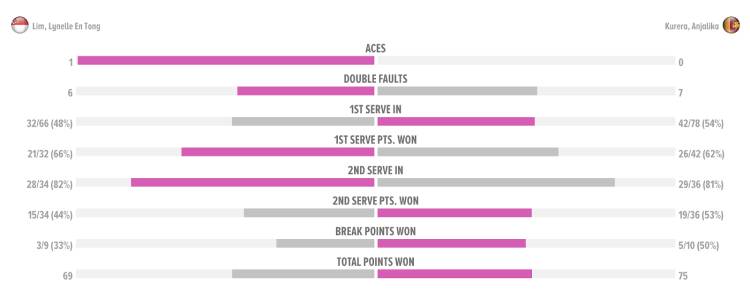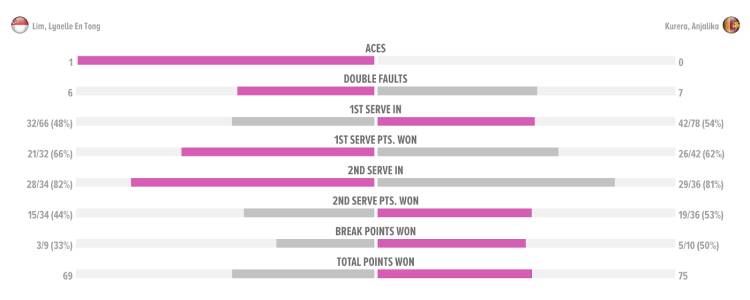 Savini Jayasooriya manned the second single rubber for Sri Lanka against Singapore's Sharmaine Shi Yi Seah. Shi Yi Seah packed up the first set 6 games to 3 but Jayasooriya came back stronger in the second set, fighting to push it to the third. Unfortunately for the latter, Seah came up 2 points to edge past a heartbroken Lankan.
Match Analysis – Seah v Jayasooriya (6/3, 7/6 (7)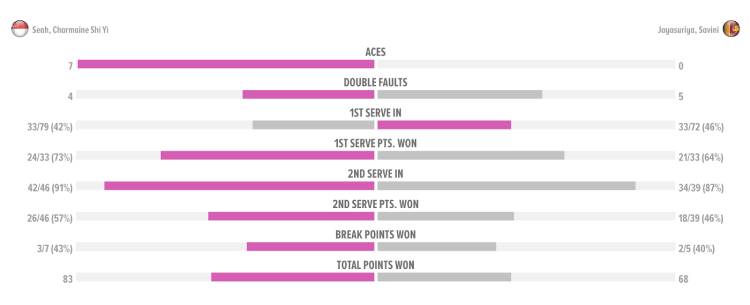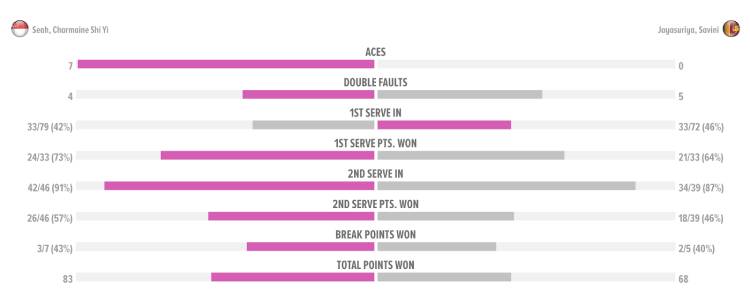 In the deciding Doubles, Coach Guyanga Weerasinghe made a final blitz by pairing Janali Manamperi with Anjalika Kurera. Playing the decider for Singapore were Sharmaine Shi Yi Seah and Ashley Kei Yim.
After Singapore broke loose in a nail-biting tie breaker in the first set Sri Lanka kept on their tail in the second set. But Anjalika was faced with an unfortunate fate, ultimately being forced to succumb to retirement citing injury.
Match Analysis –Seah, Yim vs Kurera, Manamperi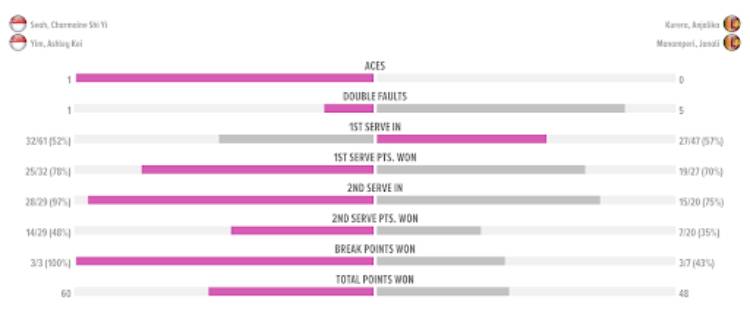 This defeat will put an end to Sri Lanka's hopes of playing the final of the tournament, who's winner would be awarded a promotion to Group I in 2020. Sri Lanka's next tie will be against Philippines, scheduled for the 15th of June, for the 3rd/4th play-off.
Stay logged onto ThePapare.com, first and fast sports hub, for updates and results from Sri Lanka's journey at the Fed Cup Tennis Championship 2019!
>>Click here for more Tennis News<<