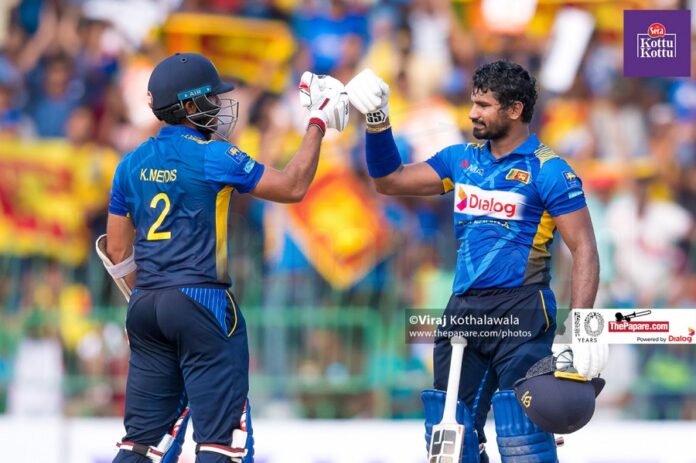 Sri Lanka's newly appointed ODI skipper Kusal Janith Perera participating in a virtual press conference held today (13th May) said that he is looking forward to obtaining the full commitment from players to build a winning culture for Sri Lanka cricket.  
30-year-old Perera emphasized the importance of getting assistance from the senior players to build a winning team in the future. "The senior players have been rested for the next tour, but selectors might include them for the future tours, where their service would be necessary" Perera said. 
When asked about the key players of the team to rebuild a winning team, Perera said that all players in the squad are key players for him and he does not look at any individual as a special player but urges everyone to contribute their best towards the team.
"We are all professional cricketers, and it is up to every individual in the squad to work hard on the improvement of their sport. Everyone should look to spot their mistakes and work closely with the coaches to correct them to make their contribution to the team" Perera said. 
The skipper Perera further mentioned the importance of playing fearless cricket as a team and he expects the players to play their own brand of cricket without any fear. 
"We have to play fearless cricket to win matches. You can't be fearful about losing. If you're worried about your place, you aren't going to give 100%. What I'm going to tell the players is to go and give it everything. If we play fearlessly even when we are practising, then you will be able to play the same way in a match. That's what I've told the team. If we are fearful, we will fall even further. I'm trying to build a culture where the players have a lot of confidence" Perera further said.
Though Perera has shown aggression with the bat over the years, his records in ODI cricket are modest. He has played 101 ODI innings averaging 31.04 with a strike rate of 92.59. But the skipper believes that the responsibility of leadership would improve his game and bring better personal scores for himself. 
"What the selectors told me when they appointed me was that I often get a 50 or a 60 and get out without getting to a 100. I accept that. If I score a hundred, the chances of winning the match go up. You can't get a 100 every game, but when you get a start, you need to make sure you convert. They expect me to take that responsibility" Perera said. 
Commenting on who is going to keep and his batting position in the team, Perera said that he will keep the wickets but batting position is yet to be decided as there are many opening batsmen in the squad. He further said that he will most probably bat either as an opener or number three batsman in the upcoming ODI series against Bangladesh.