Departed New Zealand sporting superstars Jonah Lomu and Martin Crowe have had a Twenty20 cricket trophy dedicated to them.
The Lomu-Crowe trophy is based on the design of a Maori adze and will be up for grabs when rugby and cricket stars play the inaugural "Black Clash" T20 match at Christchurch's Hagley Oval on January 25.
Created by renowned New Zealand artist Shane 'Spud' Dudley with the blessing of the families of the two Kiwi sporting legends, the trophy features a greenstone finish blade with steel and copper wire binding.
The Lomu-Crowe trophy was unveiled in Christchurch on Wednesday, along with the playing uniforms for  the Team Rugby and Team Cricket line-ups.
Team Rugby confirmed they had signed up Australian cricketing allrounder David Hussey as their international wildcard, giving them invaluable experience to counter a cricket team full of former Black Caps.
Duco Events boss David Higgins is delighted with planning for the match he maintains will have a hugely competitive edge to it given the backgrounds of the players.
He was particularly thrilled to be able to put the names of Lomu and Crowe to the event. All Blacks wing and global rugby star Lomu died of a heart attack related to his kidney disease in November 2015, aged 40. Former New Zealand cricket captain Crowe, who had a long battle with cancer, passed away in March 2016, aged 53.
"It's truly fitting that the names of these two national heroes have pride of place on what is a wonderful, iconic piece of Kiwi art," Higgins said.
"I've always believed that Martin and Jonah have not been fully recognised for the contribution they made to the country through their tremendous deeds on and off the sports field.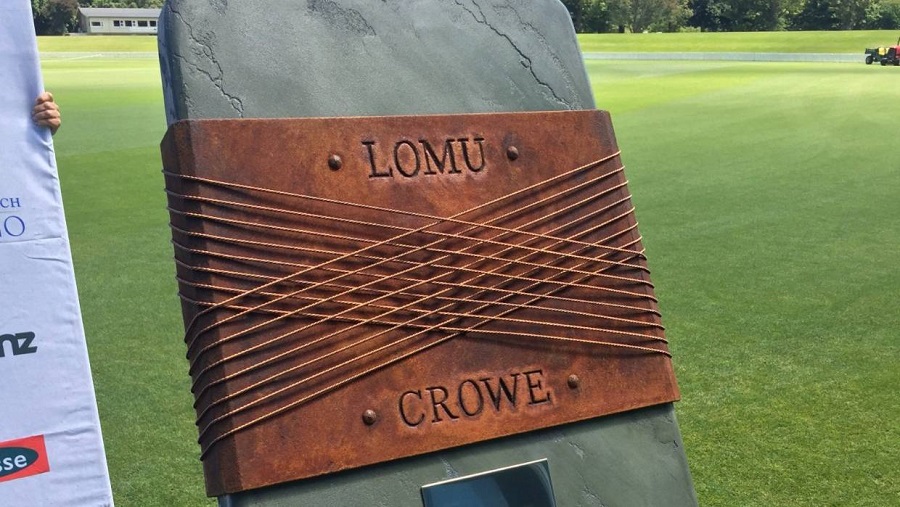 "Both Martin and Jonah were men whose achievements transcended the sports field. So to be able to honour them even in a small way by naming the T20 Black Clash trophy the Lomu-Crowe trophy just feels right."
All Blacks and Crusaders outside back Israel Dagg, who will play for Team Rugby having recently returned to Christchurch after a stint in Japan, echoed Higgins when discussing the trophy.
"It's huge. Look at the trophy, it's amazing, it's beautiful. It symbolises New Zealand and obviously you've got two great, world renowned athletes in Lomu and Crowe. Those names will live on forever."
Dagg impressed former Australian quick Brett Lee during their tour of New Zealand in 2005, after the then 16-year-old was given an opportunity to bowl to the side in the nets.
Lee told Dagg, who was clocked bowling at 143km/h when he was 16, he would go a long way in the sport if he stuck with it.
Fourteen years on, Dagg doesn't expect to be firing the ball down at the same pace, but aims to crack 130kmh.
"I'll try and get it down as fast as I can. Obviously, with rugby you do a lot more upper body weights. I'll try and do 130, something like that.
"I live pretty close to [All Blacks captain Kieran] Reado, so I might knock on his door and go and have a net."
Dagg and Team Rugby will play in the red and black colours of Canterbury, while their opposition will don blue.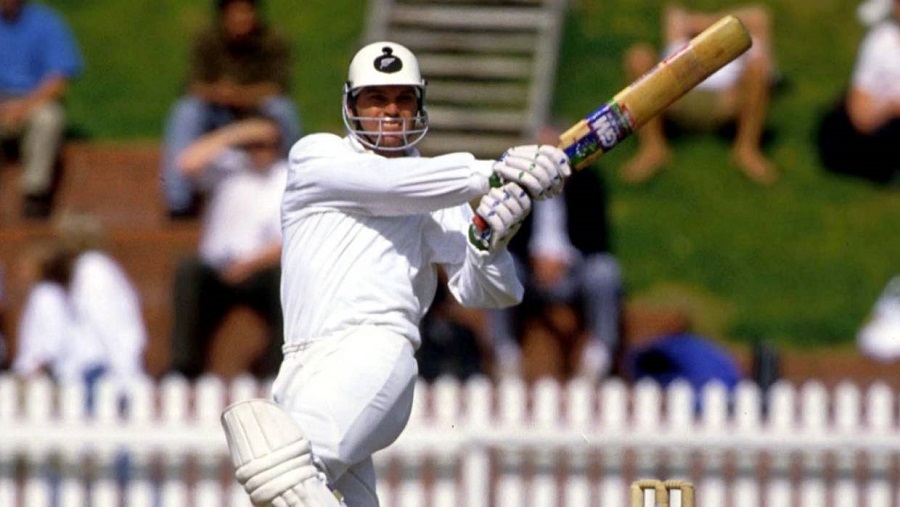 "I don't know if Beaudy [Beauden Barrett] and Jordie [Barrett] will love wearing these colours, but they will get over it," Dagg quipped.
Besides some people's perception of the event, Grant Elliott, the Black Caps' hero of the 2015 World Cup in New Zealand, said Team Cricket would be taking the match seriously.
"Absolutely. Everything to lose, nothing to gain but our pride, I think pride is the important thing. I've always seen games like this start off with a bit of a smile on the face, but then there's always a pivotal moment and suddenly that completive spirit takes over."
The match will be broadcast free to air on TV1, and live blogged on Stufffrom 3.30pm Friday week.
Team Cricket's wild card will be announced next week.
AT A GLANCE
Team Rugby
Coach: Sir Graham Henry – first class wicket keeper, world cup winning coach
1 Kieran Read: (c) right hand bat, All Blacks captain
2 Richie McCaw:  left arm seam, played a bit of rugby
3 Israel Dagg: right arm fast, All Blacks wing/fullback
4 Beauden Barrett: left hand bat, handy first five-eighth
5 Jordie Barrett: Right arm fast, useful fullback
6 Aaron Smith: all-rounder, chirpy halfback
7 Jason Spice: left arm orthodox, first-class cricket and rugby player
8 Ali Williams: right hand bat, 77 tests for the All Blacks
9 Kendra Cocksedge: batting all-rounder, Black Ferns vice-captain
10 Kaylum Boshier: all-rounder, Captain of NZ U-19 in cricket /Taranaki No 8
11 Ofisa Tunu'u: wicketkeeper/batsman
12  David Hussey, international wildcard
Team Cricket
Manager/motivator: Scott Robertson
1 Stephen Fleming (player-coach)
2 Brendon McCullum (captain)
3 Grant Elliott
4 Luke Ronchi (wicketkeeper)
5 Kyle Mills
6 Chris Harris
7 Nathan Astle
8 James Franklin
9 Hamish Marshall
10 Liz Perry
11 Wildcard (TBA)