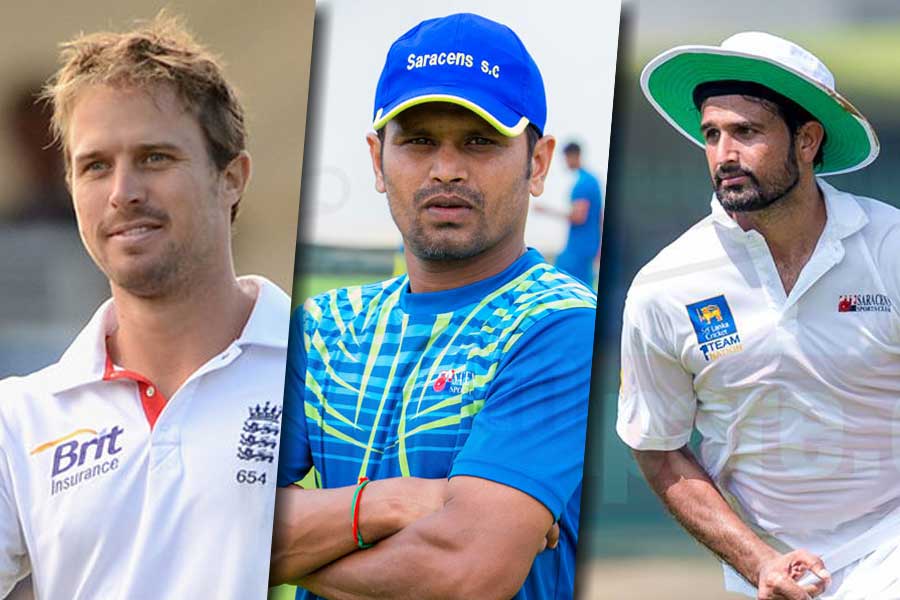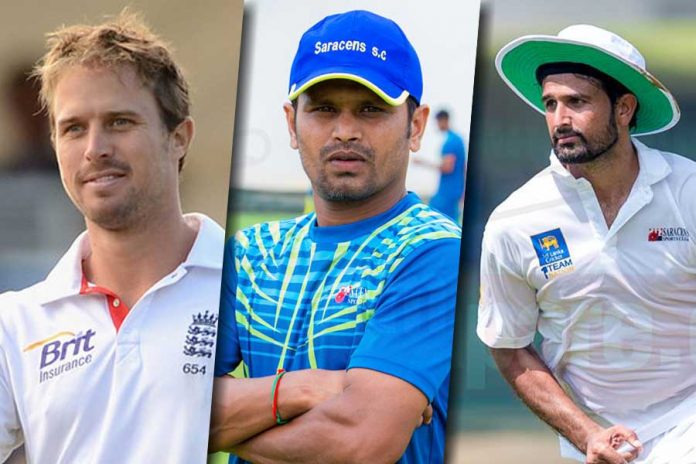 Former English opening batsman Nick Compton is among the 11 foreign players who currently feature for various teams in the Sri Lanka Cricket Domestic competition. This season there are 9 Pakistanis, an Indian and Englishman.

South African born, English batsman Compton has arrived in the island and is set to make his debut in Sri Lanka in the coming weeks. He will represent Sri Lanka Ports Authority and could play a major part in the team's success. The stylish right-hander has accumulated almost 11,700 runs to his name in 1st class cricket and represented England in 16 Tests, making 2 Test tons, both against New Zealand.
The 34-year-old left-hander has come over to play some competitive cricket in Sri Lanka and is another player Sri Lanka Ports has signed. He has 32 first-class matches under his belt in Pakistan with 177 as his best score. He will strengthen the middle-order for Sri Lanka Ports.
The brother of Pakistani hero Shoaib Malik is the 3rd overseas player to sign with SL Ports for the ongoing domestic season. The right-hander has played county cricket for Essex and will be a key figure for the lads from Ports for their Super 8 hopes. He is a T20 specialist who has 20 first class games to his name and has made 3 half-tons.
Mirza has signed for the Badureliya. The 30-year-old right hander has 60 first class games to his name with 4 centuries and 135 as his top score. He has played 2 games for Badureliya but has failed to make an impact in the 4 innings thus far.
Nasir Malik is an experienced left-arm seamer who has 168 wickets with an impressive 22.9 average to his name in his first-class career. The 27-year-old Pakistani will share the new ball with Dilesh Buddika for the boys from Badureliya.  
Haider is tall left-arm seamer who has signed for Saracens SC this season. Aged 32, he has 194 wickets in first-class cricket in 68 matches. He is another Pakistani who arrived in Sri Lanka and has played only 1 game against SSC. Saracens will have high expectations on him as the tournament progress.
The 33-year old is the second import for Saracens SC with 57 first-class games to his name. The right-hander has 17 half-tons in first-class cricket for Pakistan. He has played only a game against Moors SC with scores of 22 and 6. Much is expected from him for the remaining games.
Kashif Naveed is the man to watch out for in the Tier 'B' competition as he already heads the highest scorers list with over 550 runs. With 2 tons and 3 half-tons to his name in 3 games, the 34-year-old right hander is having fun in Sri Lanka playing for Panadura.
The former U19 Pakistan right-arm seamer is the second import for the lads from Panadura. He has taken 175 scalps in 44 games in Pakistan domestic cricket. With 7 wickets in 3 games in Sri Lanka, Rameez will look to put in a match winning performance in the games to come.
Right-arm seamer Faiz has signed with Galle CC for the Tier 'B' competition as the lads from Southern go ahead in the tournament. In 45 games the seamer has 141 in Pakistan and will add variety to the Galle out-fit.
The Police SC has signed the only Indian player who has come over to play first-class cricket in Sri Lanka. 26-year old Yadav made his first-class debut in Sri Lanka and will look to put in some match winning efforts to guide the Policemen. He scored his maiden half-ton against Navy in his debut and will be eager to make contributions that matter in the remaining games.