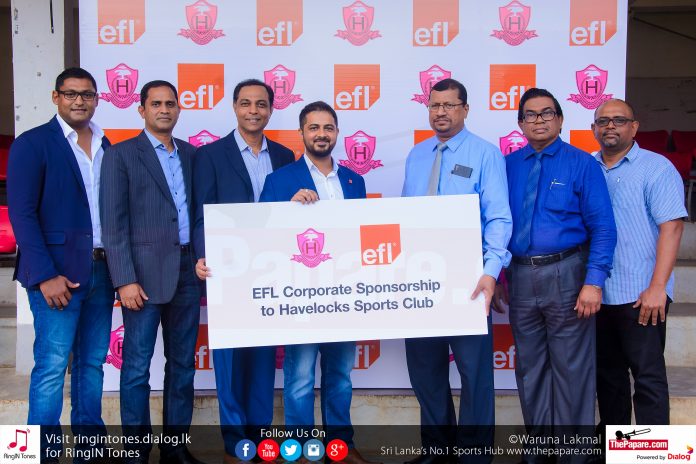 Havelock Sports Club will join in partnership with leading global logistics provider EFL (Expo Freight) as they come in as corporate sponsors for the club ahead of the Dialog Rugby League 2018/19.
One of the oldest clubs in the country, Havelock Sports Club boasts of a rich history of over 100 years and is a dominant team in the Dialog Club Rugby arena. The third-place finishers from last year, the club emerged league champions in the 2012/13 season which was a significant milestone in the club history.
One of the leading logistic providers in the country, EFL has been empowering sports for a long time. Speaking at the media briefing held to announce the partnership, Managing Director of EFL Saif Yoosuf added that this is a new beginning for the company.
"We have been with football all throughout and this partnership is a new beginning. This is a small beginning but we hope to take a step forward with the partnership"
The company has been principal sponsors of the victorious Colombo FC football team who have been the Dialog Champions League winners for the past three years and this will be the first instance where they sponsor a rugby team.
"We thank Mr. Saif Yoosuf and his team for coming forward with the move and we at Havelock Sports Club appreciate and hope this will continue" added President of the club, Romesh Abeywickrema.