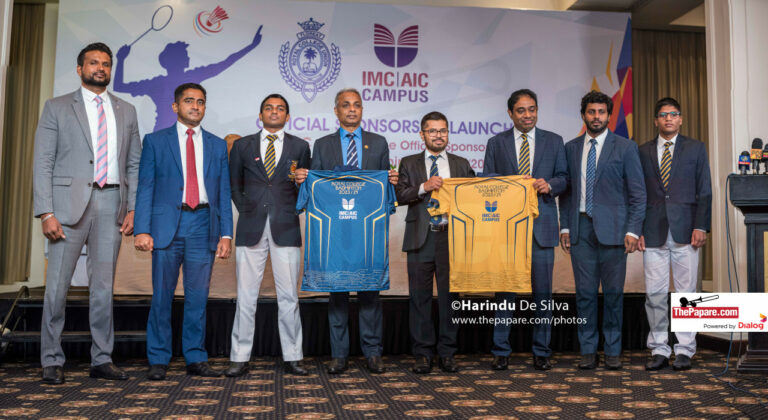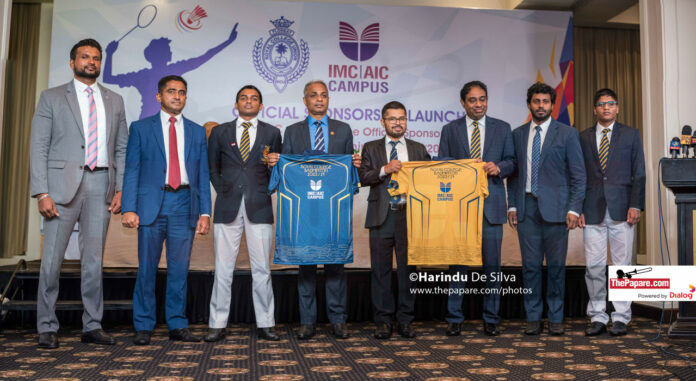 IMC-AIC Campus will take the honour of sponsoring Royal College Badminton Association for the Year 2023/2024 as the nonpareil sponsor. For the first time in history, IMC-AIC Campus is collaborating with one of the leading national schools in Sri Lanka in enriching a game. Similarly, Royal College also received a sponsorship for the first time from a Campus to support a sport Association. To mark this occasion, IMC-AIC Campus recently hosted a media briefing to raise awareness among stakeholders throughout the country.
IMC-AIC Campus makes education more accessible with affordable pathways for top-flight education. With four state-of-the-art campuses in Kandy, Jaffna and Kurunegala, including its flagship campus in Colombo, IMC-AIC Campus is committed to serve the students across the country. As a leader in the educational industry, IMC-AIC Campus upholds the highest standards and provides students with world-class, recognized education with a greater affordability.
Badminton has emerged as one of the most popular and keenly contested games amongst schools today. Badminton helps improve a student's agility, quick sense of thinking and fast movements. Badminton at the Royal College started along with Table Tennis around 1945 as a 'Lunch hour game' as a part of the Indoor Games Club.
Due to the enthusiasm and rich history behind this game at the Royal College, IMC-AIC Campus wanted to secure the value addition by being the one and only sponsor for the Royal College Badminton Association. Moreover, the presence of Royalists in the director board, and the management of IMC-AIC Campus led the way to build-up the emotional bonding. On top of that, in the past IMC Education placed royal college students in renowned overseas medical universities, and created a fabulous career pathway to those students.
The launch event was held at the Kingsbury Hotel on Tuesday, 09th May 2023 where officials representing Royal College and the sponsor IMC-AIC Campus took equal privileges.
At the launch, Royal College officials; Mr. R.M.M. Ratnayake (Principal), Mr. Chavinka Sumanathilake (Chairman, Badminton Advisory & Management Committee), Mr. A.S. Bimalka (Secretary School Development Society), Col. (Dr.) Hiran Wimalaratne (Secretary Royal College Union), and the IMC-AIC officials; Dr. Dharangan Bakthaseelan (Executive director | Director of Finance), Dr. Gishan Sumanasiri (Executive director | CEO), Dr. Amila B Kulatunga (Deputy CEO), Mr. Inthikab Zufer (COO), pledged to work in cohesion to dish out a smooth school badminton season, while also looking seriously at development of the game at grassroots level.
Thus, Royal College badminton players are eligible for scholarships on placement fees for overseas medical studies and course fee of AIC programme. In a historic move ever made by a corporate sponsor in Sri Lanka, IMC-AIC Campus and Royal College Badminton Association are proud to be the partners in supporting and developing the champions of tomorrow with a win-win situation.