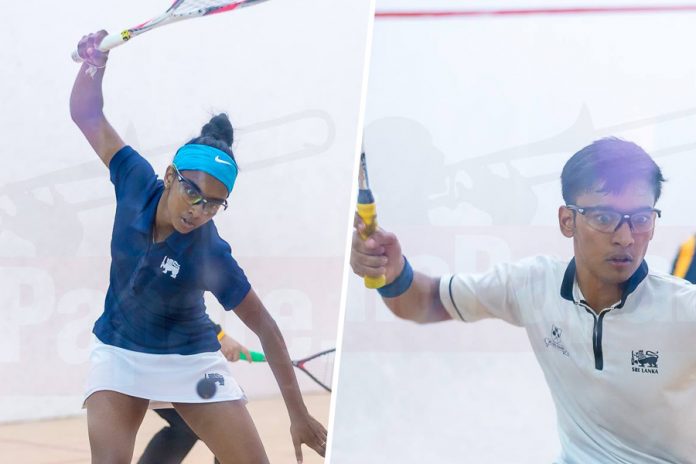 Both the Men's and Women's Squash singles events ended in disappointment for Sri Lanka as Shamil Wakeel, Ravindu Laksiri, Fathoum Issadeen and Mihiliya Methsarani were knocked out at the Round of 32.
Wakeel was the first to take the court for the Lankans but faced tough competition in the Silver medalist from the last Asian Games in 2014, Saurav Ghosal of India. 19-year-old Wakeel was no match for the veteran Indian and fell in straight games, 3-0.
His counterpart Laksiri also faced an uphill task, coming up against 2018 Commonwealth Games Bronze medalist Mohomed Nafiizwan Adnan of Malaysia. Another 3-0 loss awaited as the Malaysian made short work of the young Sri Lankan.
Much of the same followed in the Women's Singles competition as both Issadeen and Methsarani fell to 3-0 defeats to Satomi Watanabe (Japan) and Sivasangari Subramaniam (Malaysia).
With no World Rankings to their names, very little was expected of the squad, particularly as they came up against a few of the top contenders in the tournament. However, with it being a young team, aged between 19 and 22, the hope will be that these players learn from the experience and do better at the next games in 2022.
>>Click here for more news on Squash<<