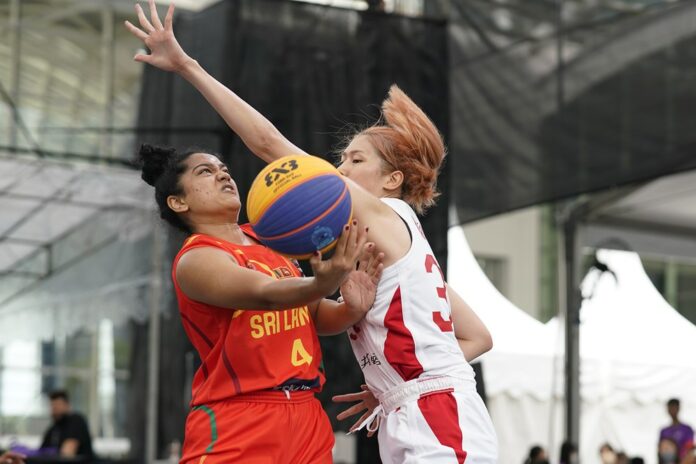 The fourth day of the FIBA 3X3 Asia Cup started off with Sri Lanka going against the defending champs Japan in the quarterfinals. 
It was a rather disappointing day for Sri Lanka as Japan dominated the game, winning by a massive margin. Final scores were 22:3 in favor of Japan as they lived up to the hype all throughout the tournament and easily qualified for the semi-finals.
Since the beginning of the match, Japan controlled possession of the game and shut down Sri Lanka with a masterclass in defensive play. The Lankans struggled to find options to advance into the high percentage shooting areas. Japan opened their account with a shot under the basket using their height advantage and from there onwards, it was the Japan show. Even though Sri Lanka was able to attempt a couple of shots despite the heavy defense, they were just air balls, simply forced shots.
Mayu Lucy Kubota top scored for Japan with 7 points and Lubna Morseth was able to make a couple of baskets for SL, while Benika scored 1 point. Skipper Anjalee Ekanayake lost her momentum and did not score any bucket for her team.
Sri Lanka lacked accuracy in shooting, hence options to score were limited with the intensive opposing defense.
Japan Stats:

Sri Lanka Stats: