With less than 5 days to go for the main events, the SSC Open Tennis Championship is happening in full swing at the esteemed SSC Courts. Approaching the halfway mark in the draws, the players will have something to look forward to, come this weekend.
>>Photos: SSC Open Tennis Tournament 2021
Day 6 of the tournament will see all the ladies on court, with the Women's singles draw kicking off this afternoon. The two top players in the competition, Janali Manamperi and Savini Jayasuriya will both play their Round of 16 matches today and begin their attempt to clinch the trophy.
 Playing Schedule for the 24th February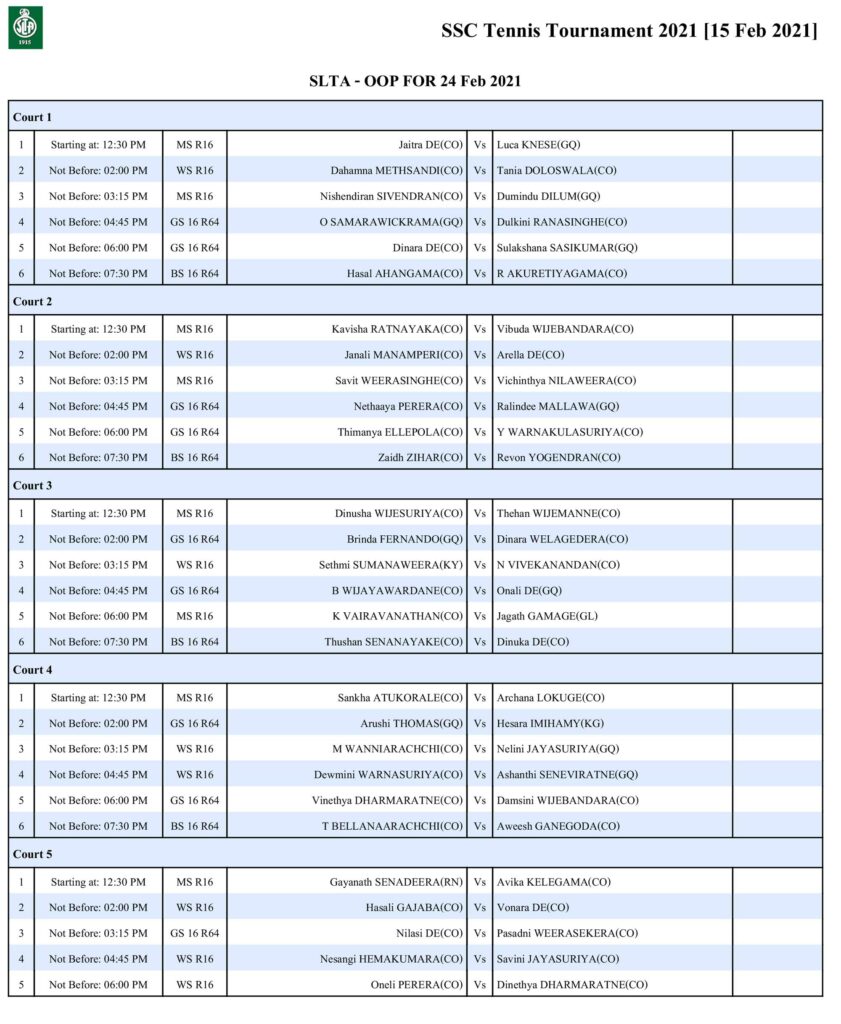 >>Click here for more Tennis News<<