The long-awaited Asia/Oceania Zone Group II tie is finally upon us and the Lions were definitely roaring at the SLTA as they kicked off proceedings to their relegation tie between Indonesia, this morning. It was all about retaliation for Harshana Godamanna, which he achieved in awe-inspiring fashion.
After the day kicked off with the traditional opening ceremony, Lankan legend Harshana Godamanna was awarded a lifetime commitment award by the International Tennis Federation. This is one of the highest accolades one can hope to achieve and it was a heartwarming sight to see Godamanna in tears on this magical moment.
The first day of play brought two singles rubbers to action as Sharmal Dissanayake was on the job for Sri Lanka. Early games of the match were not what Sri Lanka would have preferred, as Dissanayake went down 6/4 in the first set to Christopher Rungkat. Ranked best at 118th in the world in the doubles format, Rungkat was carrying in 11 years of experience in the Davis Cup alone.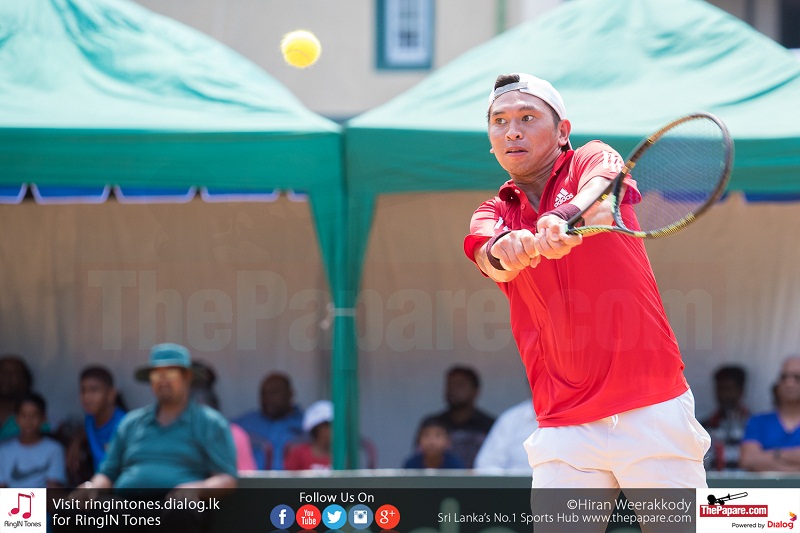 However, Dissanayake had other plans in mind. With astonishing rallies all around, Dissanayake managed to grab an important break at 4-4 and eventually went on to square things up at 6/4. The heat in the Colombo was rising to 36 degrees when the players entered the third and final set, both needing extra precaution to stay on their feet. Like a curse, Dissanayake's calf gave out in the third game. He rallied on to play a couple more points before having to award Indonesia with a win in the opening game. (6/4, 4/6, 3/0 Retired.)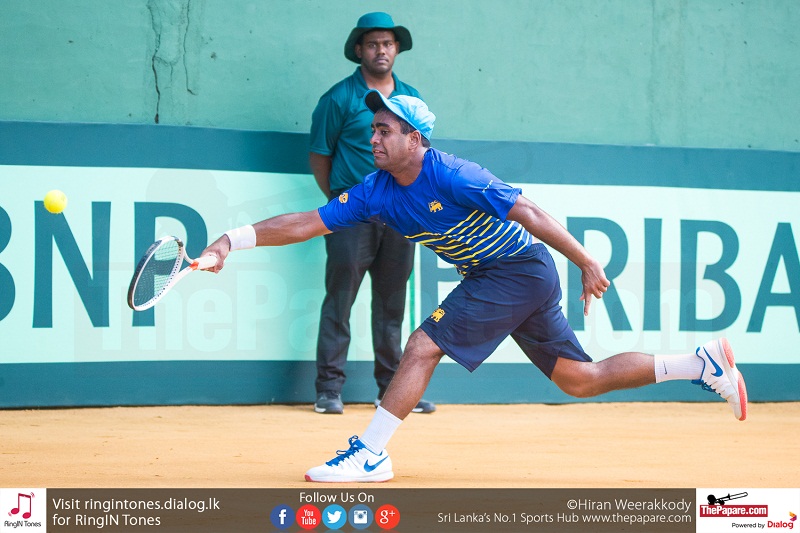 Returning back to the team, Godamanna dominated play from the get-go in the second singles rubber as he leveled things for his team. Godamanna was a victim of David Susantos back in the 2016 Group II semi-final as the Indo claimed victory in straight sets at home. It was Godamanna who got the last laugh as he mauled his way to a breezy victory in straight sets 6/3, 6/1; Taking us to an interesting final day of play tomorrow (8th). 2 out of 3 matches is all they need to retain their position in Group II.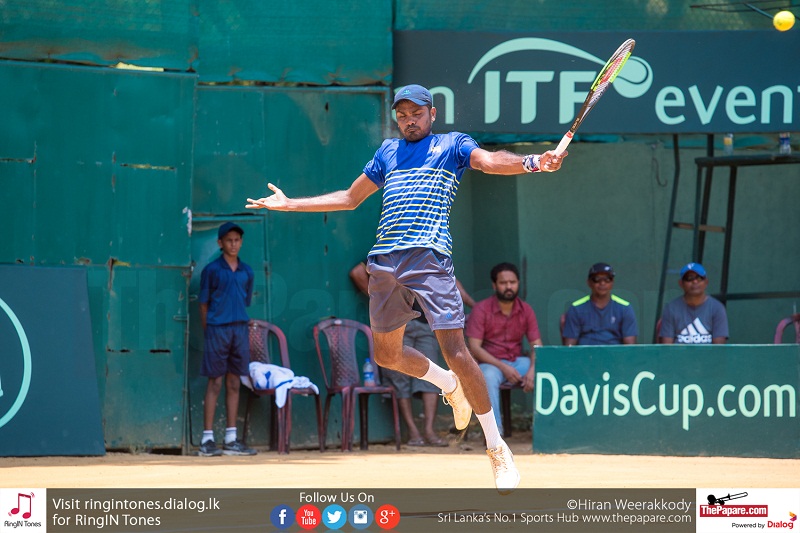 "There's no pressure I think we are just going to take it one match at a time. It's anybody's tie tomorrow!" – Harshana Godamanna added speaking exclusively to ThePapare.com at the end of the day's play.
Stay logged to ThePapare.com for LIVE action from the final day of the Asia/Oceania Davis Cup Zone Group II Relegation tie between Indonesia and Sri Lanka.