Colombo Synergy Rugby & Football Academy (CSR&FA) successfully hosted a gala Awards Night yesterday at Sasakawa Reception Hall, Col -03 to celebrate its 5th anniversary, felicitating the performance of its players and the standouts of the Schools season.
CSR&FA was founded in 2013 with just 20 kids and a sole objective of developing Junior Rugby in Sri Lanka. But, by today it has grown to be a haven for 80 kids, mainly from lesser known and international schools that are not engaged in Rugby. Including the founder and Director of this academy, Nazim Ghaffoor, who is also a well-read analyst and coach who produced several national players in the past, there are seven members in the coaching staff.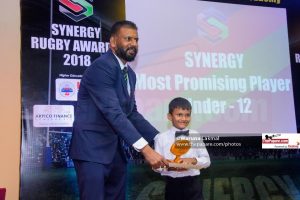 Through this Awards ceremony CSR&FA managed to motivate even the young players of U-8 by recognizing the raw and promising talents and awarding them. Similarly, the best players of all the age groups were recognised, whilst the award for the Most Promising Schools Rugby Player award was decided through the votes received by the fans.
CSR&FA also appreciated their veterans for their efforts and success in a veterans tournament which was held overseas recently.
Alongside legends like Tony Amit and Hisham Abdeen who graced the occasion; successful league winning and current Coach of Sri Lanka U-20 Sevens team and St. Joseph's College, Nilfer Ibrahim, was invited as the Chief Guest of the night.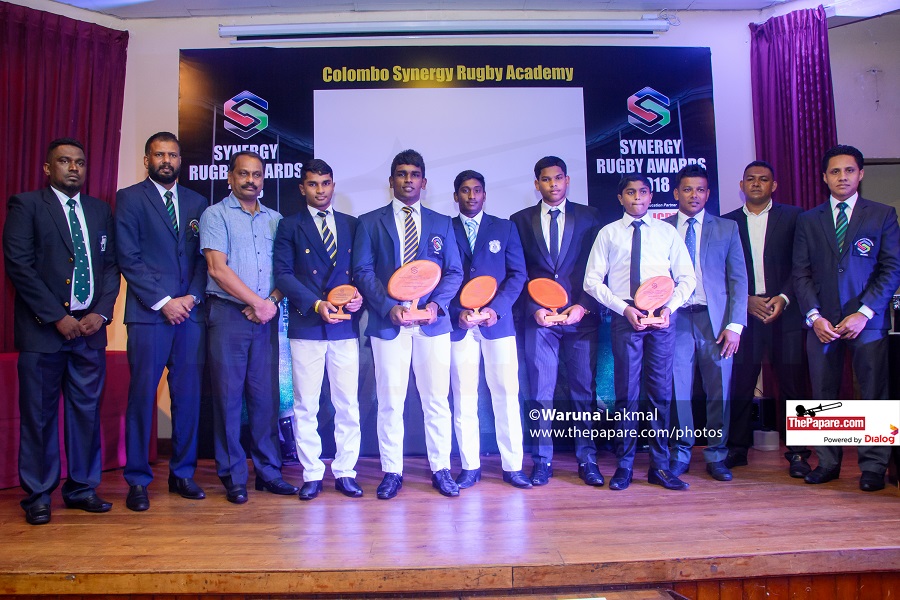 As the night progressed towards its end, the biggest award of the night was announced – 'The Most Promising Schools Rugby Player' award as decided by the fans was awarded to the Royal number eight Himantha Hirushan whilst St. Joseph's three-quarter, Keshan Kavinda and the Peterite skipper Kenneth Wimaladasa finished as 1st runner-up and 2nd runner-up respectively.