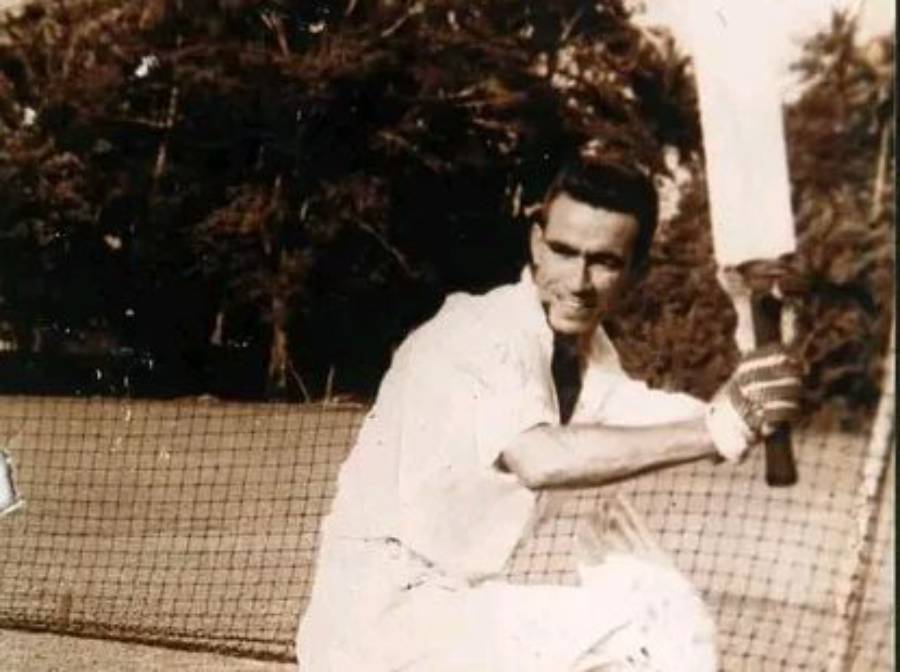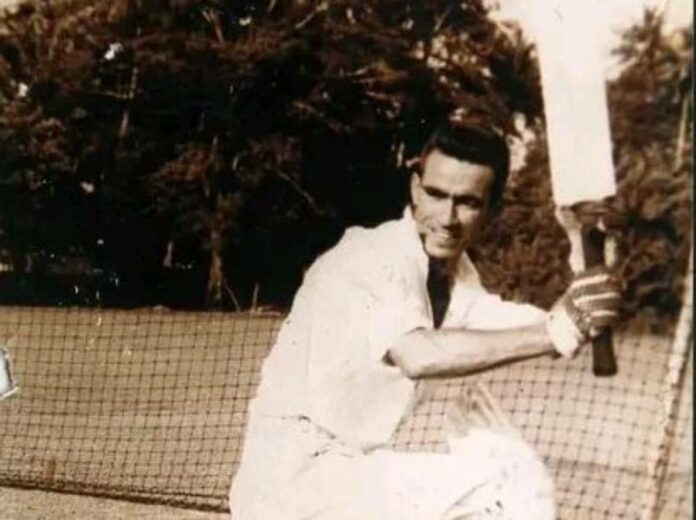 Many are the sporting champions that St. Peter's College, Colombo have gone onto produce over its hundred years of existence and one of the least spoken about heroes of the school is Clive Inman. A legendary cricketer who had the unique record of scoring a half-century in eight minutes for English county Leicestershire, many are his cricketing heroics. He died at the age of 86 early this month in UK but not many were aware of his passing away, partly because he was living at an elders' home.
The deeds of Clive Clay Inman for St. Peter's, Ceylon, Leicestershire and Derbyshire are well documented. Not many have seen the left-handed middle order batsman and off-spin bowler play so we have to go back to the record books. Former Sprots Editor of Daily News late Mr. Elmo Rodigrigopulle wrote this about his contemporary Clive Inman. Elmo had gone onto captain another sporting powerhouse in Sri Lanka – St. Benedict's College, Kotahena.
"Inman always batted long sleeved, top shirt button undone and when he took stance at the wicket he was twinkle toed and was all ease and supple. He had a repertoire of strokes that were eye catching," he once wrote about one of the best Ceylonese cricketers in the pre-Test era.
It was fate that sent Clive Inman to St. Peter's. His father Harry, who had represented Ceylon as an all-rounder, wanted him to study at S. Thomas' College, Mount Lavinia. All his three brothers were Thomians and Clive who sat for the entrance exam of S. Thomas' didn't complete it and opted to go to St. Peter's which was nearby his home at Wellawatta.
Like most schoolboy cricketers who have an impact as kids, Clive played for five seasons. In the fourth year in 1954, he scored a hundred before lunch and had a double hundred before tea. It was the next season that was even more memorable as St. Peter's won the Battle of the Saints under Clive's captaincy.
Inman soon became part of the Ceylon team after he left school and featured regularly in the Gopalan Trophy encounter. It was a time where quite a few Sri Lankans were getting breaks in County Cricket and Inman too joined the likes of Laddie Outschoorn, Gamine Goonesena, Stanley Jayasinghe in England.
In late 1950s following S.W.R.D. BandaranaIake's political reforms many Burgers left for Australia and England and Inman too left for good and qualified to play for Leicestershire as a local. He did not make many trips home. It is customary for old boys living overseas to attend team meetings and give pep talks before a big game. But both Bernard Wijetunga and Russel Arnold, former captains of St. Peter's confirmed that they never got the opportunity to meet the legendary cricketer.
Former Sri Lanka captain Anura Tennekoon too tried to meet him without much luck. "When we toured Pakistan in 1962, I was the youngest player in the team, and I remember the impact Clive had on the team. He was a very aggressive left-handed batsman and an excellent fielder. As a senior player he was a very good man and extremely humble. I was the Manager of the Sri Lankan 'A' team during a tour of England, and I tried to meet him but failed," said Tennakoon.
Another former Ceylon captain Michael Tissera was the Manager of the national cricket team during the successful tour of England in 2006 and he too urged Inman to come and watch the team play a game. But on that occasion too he politely declined the offer.
Clive Inman had become a bit reclusive after a family tragedy. But people remember his contributions to the game. When news of his death emerged, John Etheridge, the longstanding cricket writer of Britain's largest selling tabloid The Sun commented how Inman had made a half-century in eight minutes.
Leicestershire were playing against Nottinghamshire at Trent Bridge and the declaration was on the cards and Inman threw caution to wind. Norman Hill was the bowler at the receiving end. The captain of Nottinghamshire in that game was Sir Garry Sobers, the overseas signing of the county.
Inman was also a man of principles. Once when Stanley Jayasinghe had got into trouble for an article he had written for a newspaper, the board censured him by overlooking him for a tour. Inman was in the side but he refused to go on the tour stating that Jayasinghe was simply the best player in Ceylon at that time.
Inman's best cricketing days were with Leicester as most of his 255 First Class games were played for them. His time with Derbyshire was mostly playing one-day games.