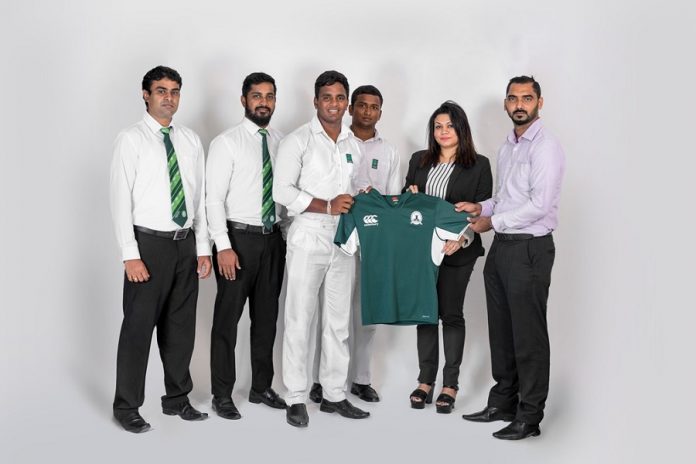 Canterbury, the world-renowned sports clothing brand, have teamed up with local schools rugby giants, Isipathana College as the team's clothing partner for the 2018 season.
The official unveiling of the jersey was held last week through its authorized distributor in Sri Lanka, Odel sports. 
Isipathana College, also known as the "Green Machine" are the most successful schools' rugby team in the Island and are known for their superlative brand of fast, open rugby that has always kept the supporters and rugby lovers on the edge of their seats. Despite taking up the sport only in 1964, the school has won the most number of trophies in the Under 20 segment alone, while also having produced more than 65 players to the national grid, the most by any school in Sri Lanka. 
Just like Isipathana, the Canterbury teamwear range is inspired by the passion for Rugby and the constant challenge to push beyond sporting boundaries. Since its birth in 1904, Canterbury has always been studying player requirements to ensure they deliver success through landmark technical innovations that would benefit both players and teams. Currently Canterbury sponsors leading teams like England, Ireland, Leinster, Leicester Tigers, NSW Waratahs, Queensland and New Zealand Warriors.
Canterbury is exclusively retailed by ODEL Sports who are a household name in the apparel and accessories market in Sri Lankan. The new Kit deal will surely benefit the young men in green with the Isipathanians getting the latest innovative sportswear that would give them a slight edge over their opponents on the field.