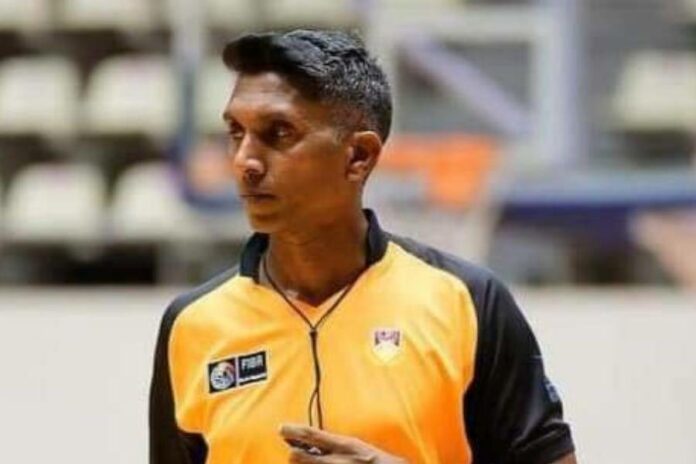 The death of Janaka Fernando, has sent a wave of shock and sadness through Sri Lanka's basketball community.
Fernando passed away at the age of 43 after suffering from a brief illness.
He was a leading referee in the country who rendered his service towards the betterment of Sri Lanka Basketball and was a well-known personality in both the national and international arenas as he officiated in several leading competitions in the country. His services were sought after in overseas competitions as well.
A product of Maharagama Central, as a player Fernando first represented Colombo Basketball club and then joined the SL Army Basketball team. He was with Army for nearly two decades and later obtained his refereeing license from the international body FIBA in 2011 and was making steady progress in his career until his unfortunate death on Tuesday, 7th of June 2022.
Janaka had established himself as one the humblest personalities, known as a balanced and fair man who was immensely popular in the community for his common touch and his easy-going attitude.
Our thoughts are with his family and loved ones, during this challenging time.
>>Click Here For Basketball News<<