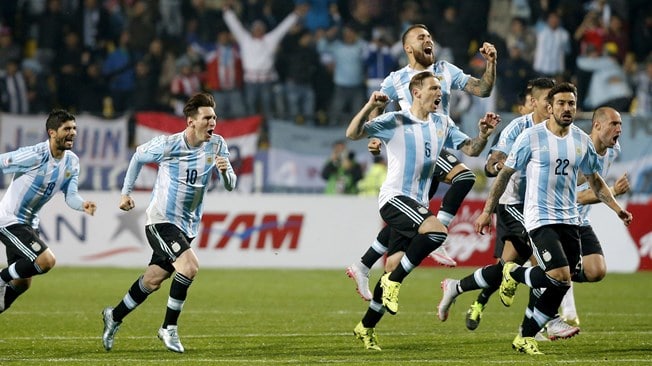 Argentina reclaimed top spot from Belgium in Thursday's FIFA world rankings, while Copa America champions Chile soared to an all-time high of third place.
Three straight wins in 2018 World Cup qualifiers helped Argentina return to the summit, five months after they were supplanted by Belgium.
Chile moved up two places from fifth, with Colombia climbing from eighth to fourth and Uruguay moving back into the top 10 as a reward for their strong start to South American qualifying.
Two-time defending European champions Spain drop three places to sixth, with world champions Germany, Brazil, Portugal and England also sliding down one spot.
FIFA Rankings as of April 7:
1. Argentina (+1)
2. Belgium (-1)
3. Chile (+2)
4. Colombia (+4)
5. Germany (-1)
6. Spain (-3)
7. Brazil (-1)
8. Portugal (-1)
9. Uruguay (+2)
10. England (-1)