As a final goodbye to the 2021 tennis in Sri Lanka, the Sri Lanka Tennis association decided to host the Super A-grade Colombo Championships, amidst the Global Covid-19 Pandemic. The tournament started proceedings on the 18th November, delayed by the persistent Colombo rain.
Anjalika Kurera won her third Women's singles title while Thehan Wijemanne claimed his maiden Men's title at the Colombo Championships.
>>Thehan Wijemanne is hot off his Davis Cup stint in Jordan
while Anjalika Kurera returns to the courts after a leave of absence from ranking tournaments, citing personal reasons and the lack of training because of the country's many lockdowns.
Starting the draw unseeded, Anjalika Kurera took on her opponents rather easily from the Round of 32 onwards. Defeating Tuvini De Alwis in the Semifinals, Kurera faced off against Neyara Weerawansa who reached the finals after defeating top seed Savini Jayasuriya in a super tie break in the third.
The final was another quick affair for the young star from Negombo as she toppled Weerawansa in straight sets, 6/4, 6/0 to claim the title.
Thehan WIjemanne started on top as 1st seed and made his way to the final against fellow Davis cup teammate Chathurya Nilaweera. Nilaweera gave it all in the final, pushing Wijemanne right to the end, but the latter pulled through in the 3rd set, final scores read 6/4, 4/6, 10-7 in the upper tiebreaker.
The tournament is still underway at the SLTA Playing section courts and will see the Junior events and Doubles events through.
Day 2 of the Individual events will contain finals of the long-distance events; the 10k and the 3k along with the Men's and Women's 100m heats. We will also see the 200m heats as well as the 100m Men's final and the finals of the Heptathlon sprint events.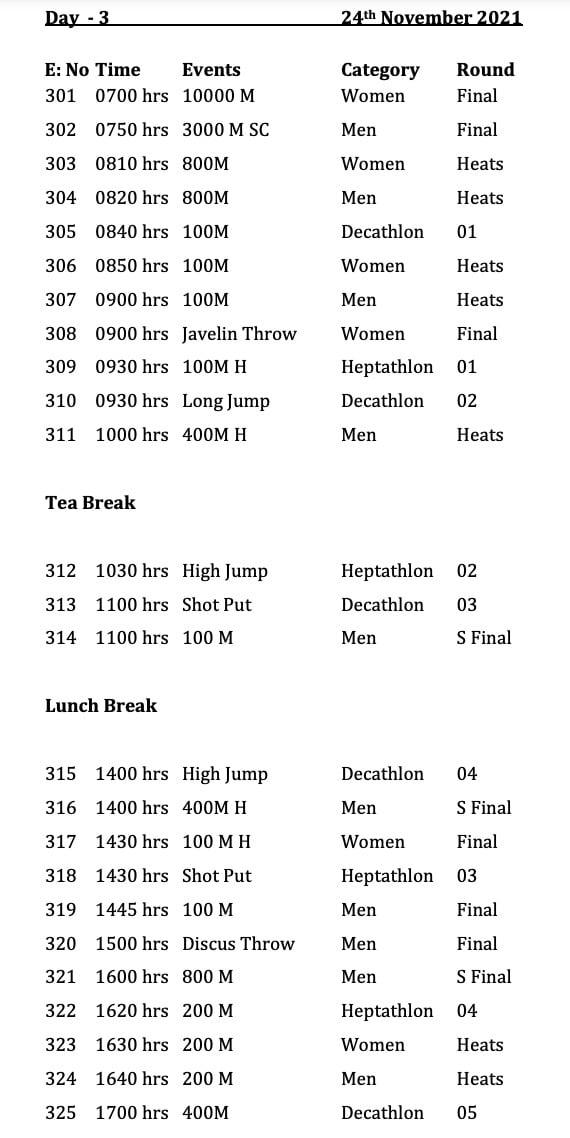 Day 3 will see the Hurdlers in action in the 400m finals and the 800m finals will take place on the 25th as well. Right before the morning session concludes for Lunch, we will witness the Men's and Women's 200m finals and later see the Men's Triple Jump final.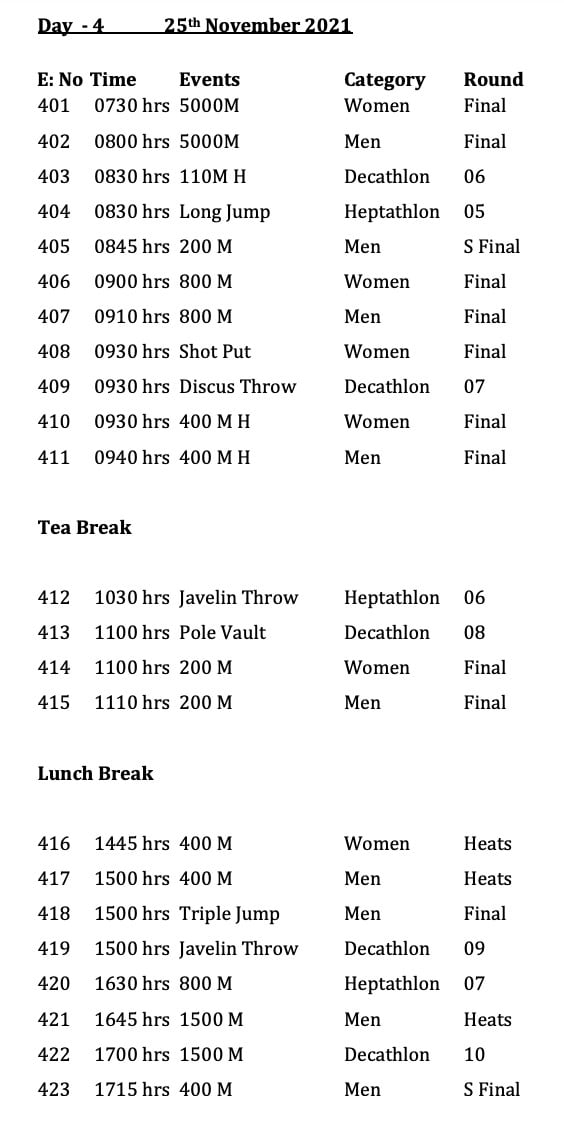 26th November the final day of the meet will bring home the Women's 100m trophy, 4x100m Final, 400m and 4x400m final. The traditional March past and band display will follow the conclusion of events.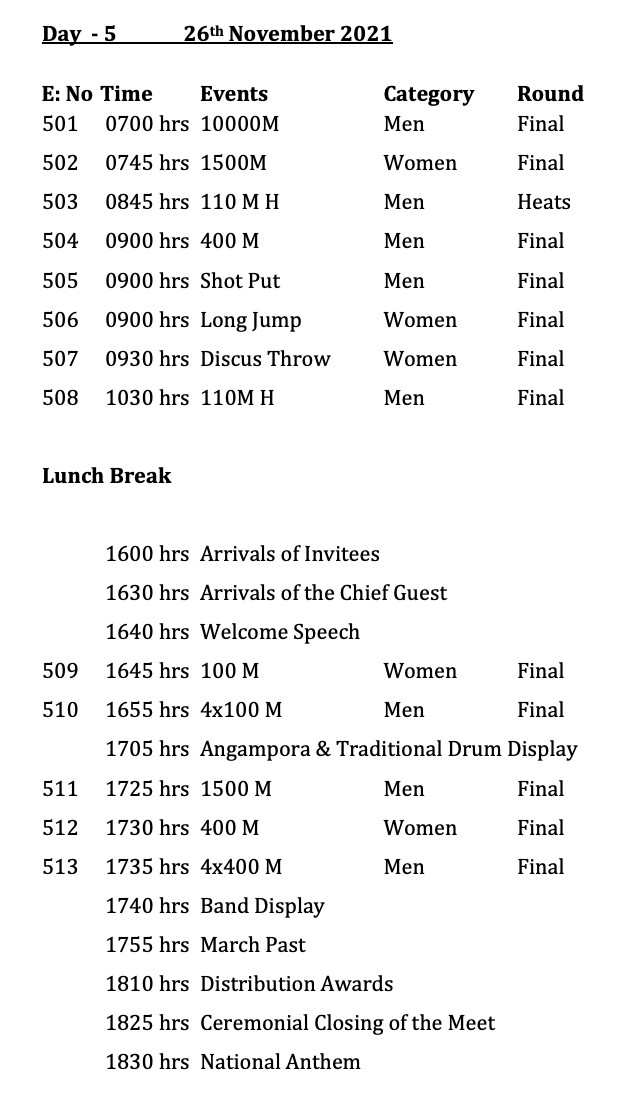 Keep it logged onto www.thepapare.com/athletics for Articles, results, records, photos and videos from the 57th Army Athletics Championship!