Former UAE captain Amjad Javed has announced his retirement from international cricket.
Javed, who represented the UAE in 15 ODIs and 22 T20Is, said the decision was influenced by his inability to find a spot in the current side.
Speaking to Sport 360, the 38-year old said: "It is never easy when you have to call it a day. You have to decide at what time you need to retire. At the moment, the team is doing better than two years back. I can't find a place in the team. Nothing motivates me to push myself and fight for that position."
Never easy but it's time to take retirement from UAE cricket and enjoy watching it as a fan. Would like to thanks @EmiratesCricket @ACCMedia1 @ICC for providing a platform to lead and represent UAE at the highest level.

— Amjad Javed (@amjadjaved) December 22, 2018
Javed, made his last List A appearance for the UAE against Nepal in December 2017, and highlighted the 13-run win over Kenya in the 2014 ICC Cricket World Cup Qualifier as the best moment of his career. Despite making his name as a seamer, Javed demonstrated his all-round talents with a famous 63 from 31 deliveries to help his side to the 2015 ICC Men's Cricket World Cup.
"The main highlight of my career was the 2014 World Cup qualifier we played against Kenya in New Zealand where I was the man of the match," Javed added when speaking to Sport 360. "We qualified for the World Cup and achieved ODI status. Everything started rolling after that."
Javed's most noteworthy performance at the World Cup was to be against Ireland, as he hit 42 and took 3/60 in a closely fought contest that saw the the Irish win by just two wickets.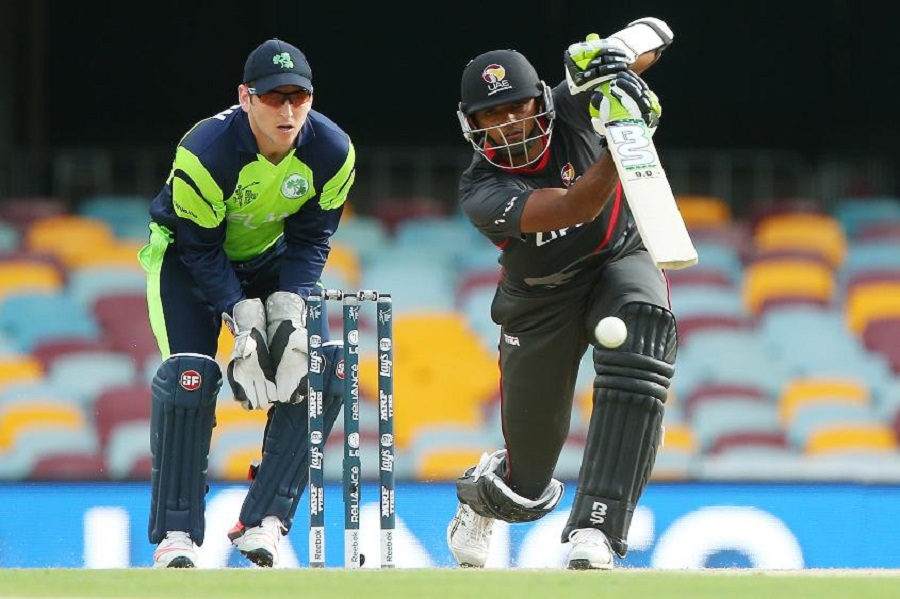 The all-rounder also made note of his gratitude for the efforts of former UAE coach Aaqib Javed and ex-captain Khurram Khan in helping him during his career.
"I thank coach Aaqib and captain Khurram Khan for pushing me and motivating me. I have already achieved the goals I had set for myself as a UAE-born player. I am quite happy with my career.