Two goals from Marcos Alonso gave Chelsea a 2-1 victory over Tottenham Hotspur on Sunday in the first-ever Premier League game at Wembley Stadium.
For all the noise and wall of flags that greeted their arrival, Spurs needed an early goal to feel at ease in their new surroundings.
It was Chelsea, though, who made the breakthrough against the run of play on 23 minutes when Alonso thumped home a superb free kick from 20 metres after Dele Alli had fouled David Luiz.
The shock jolted Spurs who spent much of the game peppering Chelsea's goal, with Harry Kane hitting the post and Christian Eriksen also going close.
They eventually got a goal on 82 minutes but only when Michy Batshuayi headed an Eriksen free kick into his own goal two minutes after coming on as a substitute.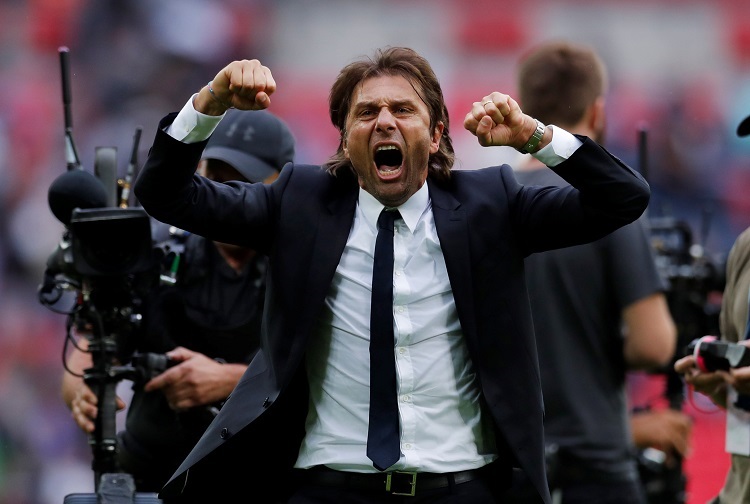 The striker looked disconsolate but the goal heralded a frantic finale in which Tottenham had a penalty appeal turned down and Chelsea scored on the counter-attack after 88 minutes when Luiz intercepted and Pedro fed Alonso on the overlap.
The fullback shot low but must have been as surprised as anyone when goalkeeper Hugo Lloris somehow let the ball through.
"We played a very good game," said Alonso. "I don't think I ever hit a better free kick than the first, not even in training."
Midfielder Luiz was at the heart of most that was good about Chelsea, breaking down Tottenham attacks and pushing his team forward. Asked what instructions he had received from manager Antonio Conte, Luiz said: "Run."
He added: "He told me to cut out the space to create. We were clever and played a very good game."
It was Chelsea's fourth successive win over Spurs at the national stadium — the previous three were in cup games — and hardly bodes well for Tottenham's temporary home while their new stadium is being built. In their past 11 games at Wembley, Spurs have won only twice.