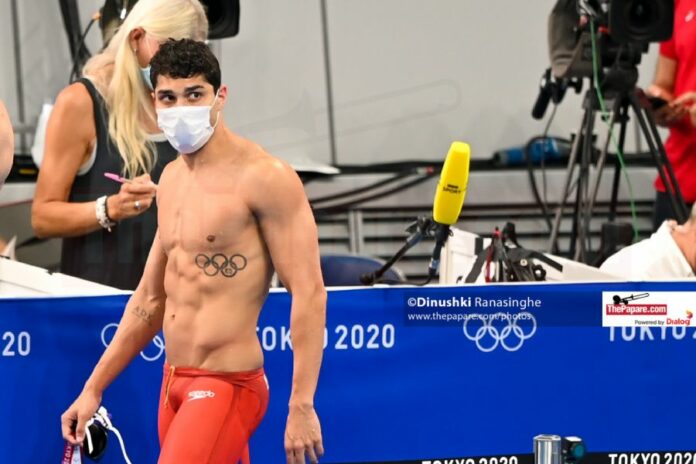 Matthew Abeysinghe could not capitalize on the quick start he got in the Men's 100m Freestyle event, as he finished 8th in his heat.
The 2-time Olympian was entered into the 1st lane in heat 4 of the 1st round, with an entry time of 50.31, which he achieved at the Philipps 66 USA National Championships in 2019. However, with his personal best and National Record standing at 49.11, there was some hope that he could place well within his heat, if he got close to that mark.
Abeysinghe started off in phenomenal fashion, the 1st through the turn at the 50m mark (Timing of 23.47) but faded away during the latter stages of the race to end in a disappointing 8th position, with a timing of 50.61.
Ian Yentao Ho of Hong Kong and Artur Barseghyan of Armenia were the only swimmers to go sub-50, finishing with timings of 49.49 and 49.78, to take 1st and 2nd place respectively, in the heat.
With only 16 swimmers of the 71 making it through to the semi-finals, Abeysinghe ultimately could not make it past the 1st round. He finished in 48th position overall.