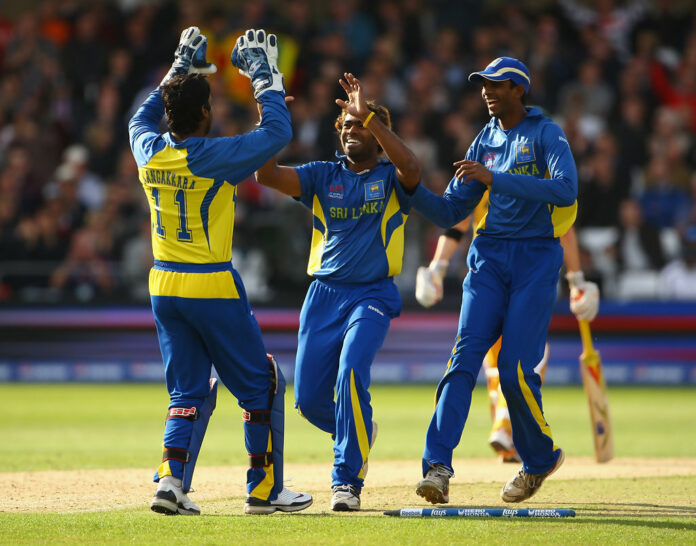 When the England and Wales Cricket Board introduced T-20 cricket in the year 2003, they had several concerns. The numbers attending County Cricket was falling sharply and the younger Brits were developing the notion that cricket was a game for the elite. When the nation's men and women are at work, cricket was being played for four days in a row and there was very good reasoning for Britain's younger generation to feel left behind.
T-20 cricket was the answer for the problem. Lasting for just three hours, the games would get underway at 6pm and with additional entertainments like bouncy castles, swimming pools and BBQ tables at the ground, families started coming back to cricket. The new format was a hit.
A couple of years later, T-20 cricket received international status and the International Cricket Council cashed in by organizing T-20 World Cup four years after the format was played for the first time domestically. Having realized the immense potential in the latest format, the game's governing body made it a biannual event.
There have been seven ICC T-20 World Cups so far and no team has been as consistent as Sri Lanka. The national cricket team has reached three finals over the years, winning one and losing two. No other team has reached the finals on three occasions with five teams – Australia, England, India, Pakistan and West Indies reaching the finals twice each. Sri Lanka were also losing semi-finalists in the 2010 edition in West Indies.
It always remains a mystery as to how a team like Sri Lanka without a strong league tournament will go onto achieve such glorious moments in T-20 cricket. One reason obviously is although the country didn't have a strong franchise based tournament, the leading players have been exposed to the challenges of IPL, Big Bash League or other domestic T-20 competitions.
The other key fact is that Sri Lankans tend to absorb pressure well when faced with tricky situations. There have been so many occasions where  the team had  looked done and dusted, only for one batter to hang in there and give them a decent total and then for the fielders to fight tooth and nail to stun the opposition. Many are the times the team has defended below par totals successfully and surprised other teams.
There have been also inspired selections for some crucial games.  Rangana Herath was warming the benches in the 2014 edition and just for the must win clash against New Zealand, a virtual quarter-final; he was brought in suspecting the Kiwis might struggle. And struggle they did crashing for their lowest total ever in T-20 cricket – 60 all out.  Mr. Herath was all over them picking up five wickets for just three runs. Those are career best figures that you dream of.
Or even the case of Ajantha Mendis for the 2009 edition of the T-20 World Cup. Despite his tremendous success in ODI cricket, the previous year, he wasn't extensively used in T-20 cricket and he had quite an impact during the 2009 tournament when England hosted the event.
Mendis had an impact against teams that had not seen him before. He picked up three wickets each against Australia and New Zealand and went onto finish the tournament as the second highest wicket taker.
Innovation and improvisation are factors that help you to be a force in the game and particularly in the T-20 format it can have devastating effect as before the opposition comes to terms with what's going on, the game has been taken away from them.
T.M. Dilshan was a man with limited talents but made most of them. He wasn't a spectacular fielder when he came into the Sri Lankan team. But he worked extremely hard with regard to his fielding. You'd see him doing direct hits with Fielding Coach Trevor Penny after every training session and in a couple of years he became the team's best fielder. Similarly, he spent lot of time fine tuning the scoop shot. When he executed it during the 2009 World Cup, teams had little clue how to counter it. He was the Player of the Series in 2009.
Then the captaincy switch in 2012 came out of the blues. A brainchild of team manager Charith Senanayake, it was employed to save captain Mahea Jaywardene from being suspended for a repeated slow over rate violation. It caught the ICC off guard and eventually the Laws had to be tweaked.
Sri Lanka have at times forgotten to be innovative. There is something called the Sri Lankan brand of cricket and that's what has brought the team success always. There's no point trying to adapt someone else's strengths. As a nation, we have our own strengths and we should rely on them. Let's wait and see what magic Sri Lankan will pull off in Australia over the next four weeks.