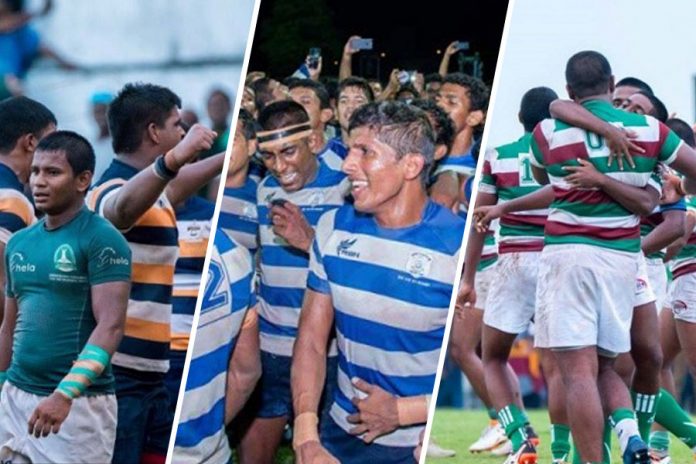 With the 2018 Schools' Rugby season underway, we looked back at some of the most memorable moments from the season last year.
Zahira beating Science
Winning a game in the top division after a 14-year long relegation is a commendable achievement and a truly memorable moment for anyone. Zahira College marked a milestone as such, when they defeated Science College in their first game in the top division last year.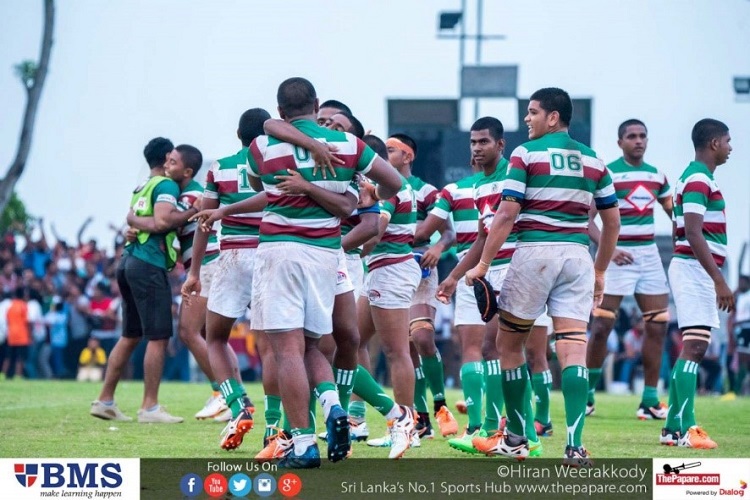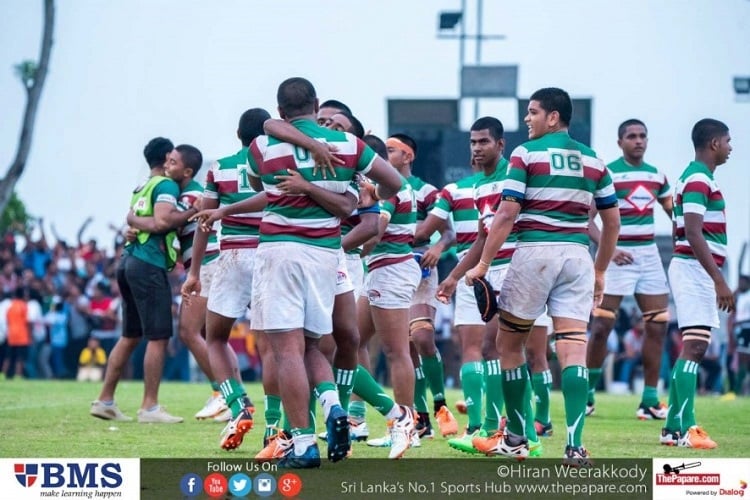 Peter's beating Isipathana and Trinity
Like the tale of David and Goliath, St. Peter's managed to conquer the giants of the season last year. Although the Bamba-Brigade didn't have an exceptional season, it was they who turned out to be the real underdogs – being the only team to defeat both Isipathana and Trinity who were favourites to win the 2017 league title.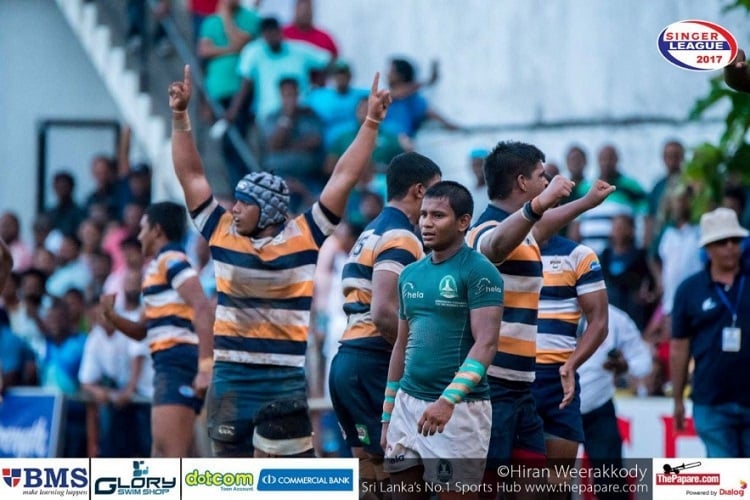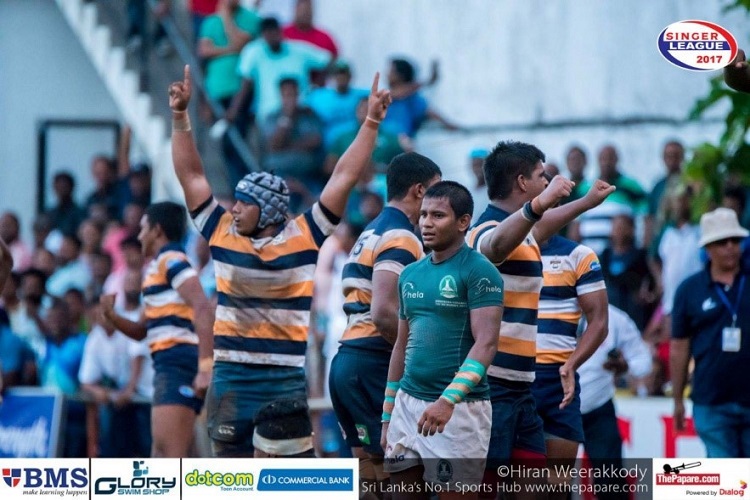 Royal winning the League title in Kandy
Undoubtedly one of the most prestigious rivalries in the country stands between Royal College and Trinity College. Thus, Royal winning the League Title in Kandy when they beat rivals Trinity in the 1st leg of the Bradby, marked a historical moment for the College in Reid Avenue.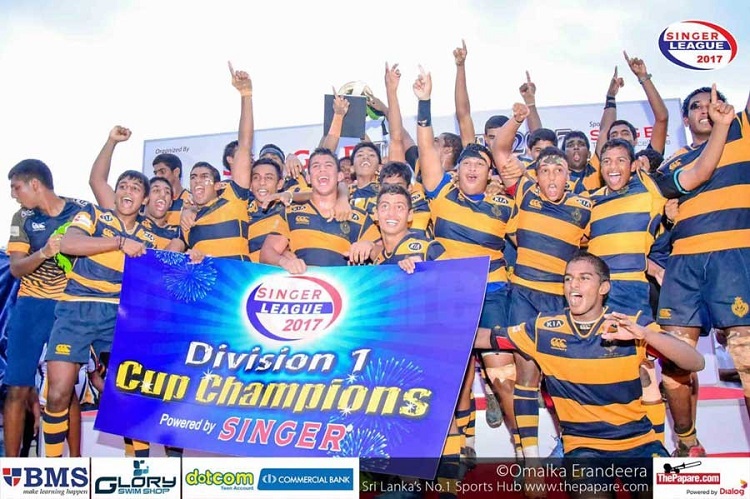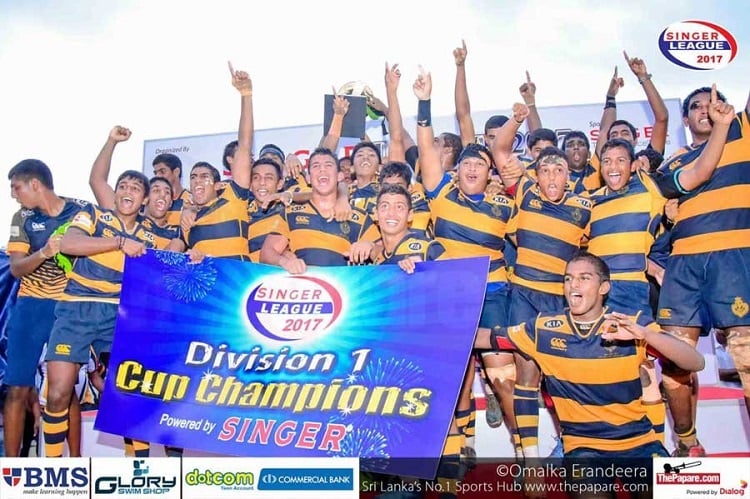 Joe's maiden Presidents Trophy
After finishing 5th in the league, the Saints from Darley road were never considered favourites at the Presidents Trophy, until the grand-finale. Proving all their doubters wrong, St. Joseph's College created history beating Isipathana College to clinch their first ever Presidents Trophy last year.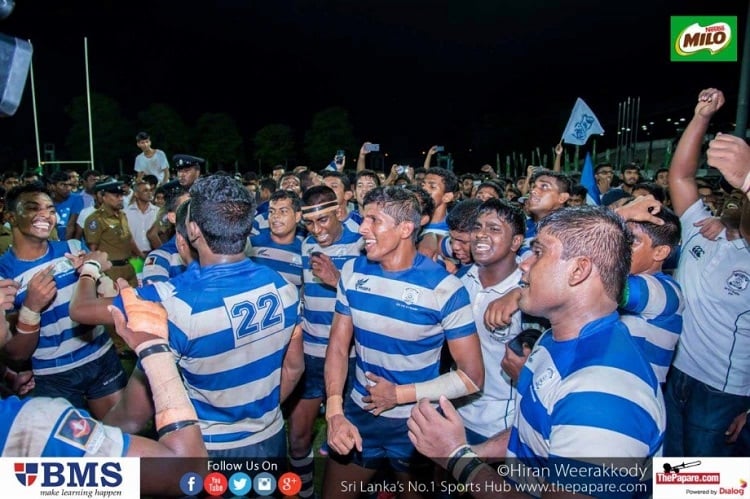 Kingswood winning the L. E. Blaze Trophy
Wesley finished in 4th place in the League while Kingswood finished at 11th but depite Wesley being the obvious favourites, Kingswood managed to drown the roars of 'Zam Zam Zaky' in Bogambara. Defeating Wesley to secure the Blaze Trophy will perhaps go down in the history books of Kingswood as one of their most memorable wins ever.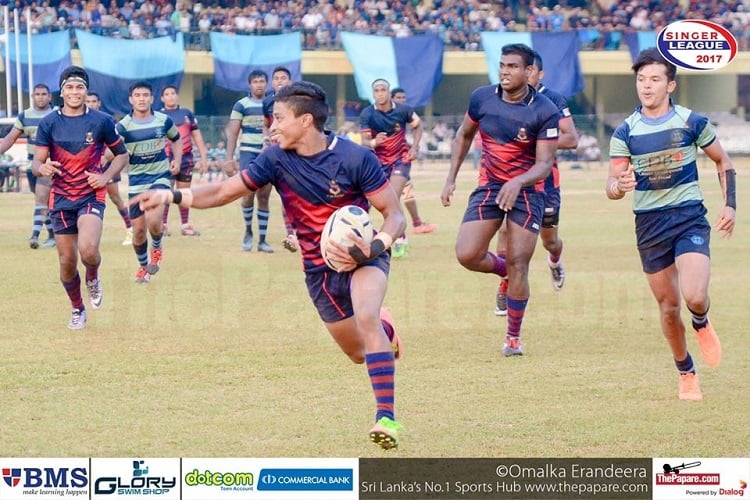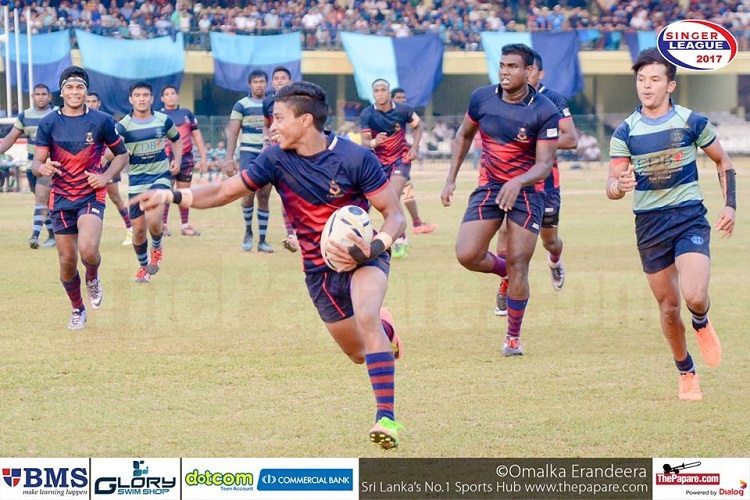 Thomian's back-to-back 7ns Titles
Despite having a disappointing run in the XVs format, the School by the Sea marked a new chapter in the College history books, winning the Sevens Title for the second consecutive time last year. S. Thomas' College went onto be undefeated Sevens Champions and ended their 2017 season on a high.