A goal in the dying stages of the game deprived Sri Lanka of a valuable win against Singapore, in their encounter at the 5th Asian Hockey Federation Cup group stage match played at the Kings Park Stadium in Hong Kong, which ended 3-3.
Read Also : 5th AHF Cup: Sri Lanka thrashes Uzbekistan in opener
Singapore's Goh Kai Yong fired in the valuable equalising goal for Singapore after Sri Lanka led 3-2 until the 68th minute. The Singaporeans drew first blood as Ishwarpal Singh scored through a penalty corner.
Quick to react, the Sri Lankans soon equalised with a Tharanga Gunawardana goal three minutes later. Hat-trick hero Sandaruwan Priyalankara continued his successful stint in Sri Lankan jersey firing in the second goal for the Sri Lankans. (2-1)
Sri Lankan Sticks off to Hong Kong for AHF Cup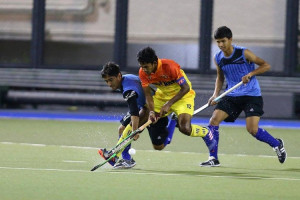 Singapore's Md Fazri Jailani brought in the equaliser in the 46th minute and the scores were once again on level pegging at 2-2.
It was Lahiru Panthie's goal in the 51st minute that changed the scope of the game as the Lankans took a 3-2 lead going into final passage of play. Sri Lanka's hopes of a second successive victory were put to rest unfortunately with the final goal from Singapore as the Lankans had to be content with a draw in the second group stage encounter.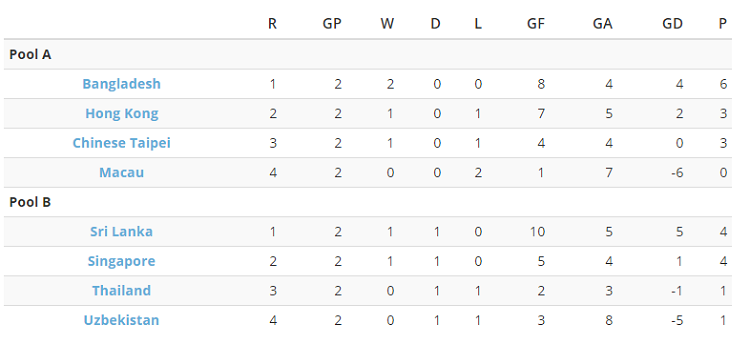 Sri Lanka takes the lead in their respective group with a win and a draw and will face Thailand in their final group stage encounter on the 24th. Meanwhile, Bangladesh leads the other group while Hong Kong comes in second place.
Sri Lankan Sticks off to Hong Kong for AHF Cup
Action from the Singapore match